It's impossible to protect our beloved pets from unforeseen accidents and illnesses.
Thankfully, comprehensive dog insurance and comprehensive cat insurance can help pay vet bills for injuries and illnesses your pet may suffer.
What's more, treatments like vaccinations and worming can be covered through routine care, which is an optional extra with comprehensive pet insurance.
What is comprehensive pet insurance?
Comprehensive pet insurance is the highest level of cover available to protect your furry friend from accidents and illnesses. This type of policy can cover up to 85% of eligible vet bills and is available for pets under eight years old – you may hold it past that age if held continuous.
Alternatively, if you decide that a comprehensive policy is not needed, consider a standard (accident & illness) level of cover. Learn about the different types of pet insurance here.
How much does comprehensive pet insurance cost?
There's no specific answer for this, because it varies depending on your pet and insurance provider. That said, comprehensive pet insurance premiums generally cost more than standard and basic cover. However, they also have higher reimbursement rates, which could result in better value for money over the long term. Use our free online comparison tool to compare and get quotes.
What does comprehensive pet insurance cover?
In Australia, comprehensive dog insurance or comprehensive cat insurance will typically cover a broad range of treatments for various accidents and illnesses.
Depending on your insurer, you may receive cover for the following:
accidental injuries and illnesses
hospitalisation
surgery
x-rays
cancer treatment
skin conditions
worming treatments
tick paralysis treatment.
Some illnesses can cost thousands of dollars to treat, which is why comprehensive pet insurance may come in handy.
N.B. Variables like reimbursement percentages (how much you get back from vet bills), annual limits and benefit caps will vary from insurer to insurer. For further information on policies, and a full list of inclusions and exclusions, please view the Product Disclosure Statement (PDS).
Routine care (optional extra with comprehensive pet insurance)
One of the selling points for a comprehensive policy is the optional extra, typically called 'routine care'. Depending on your insurance provider, routine care can include the following:
dental care
emergency kennelling (if you end up in the hospital for an extended period)
behavioural management classes
de-sexing and microchipping
vaccinations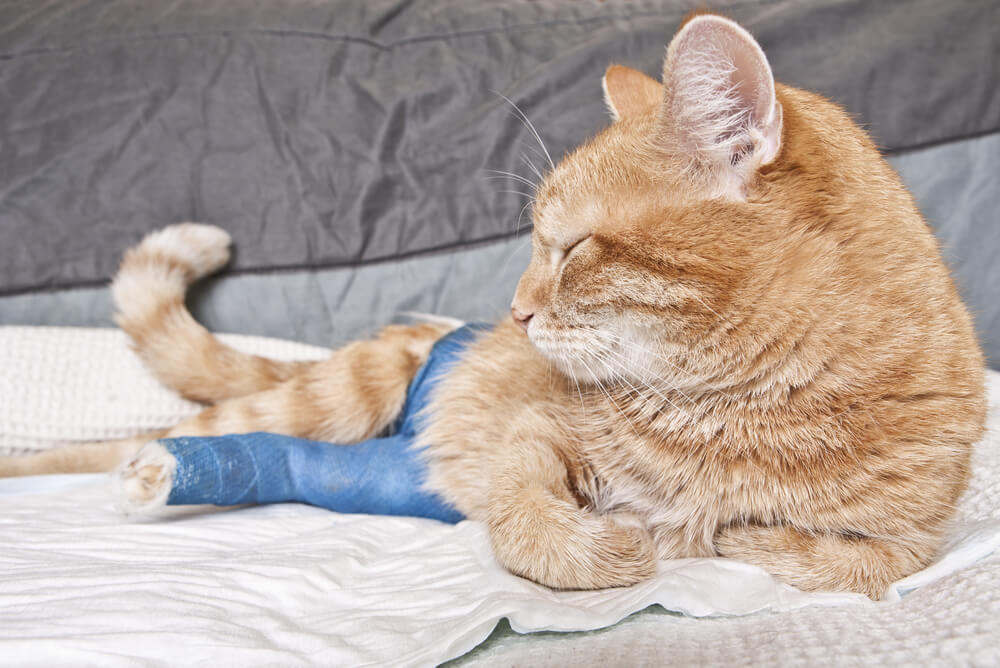 What doesn't comprehensive pet insurance cover?
Like other types of insurance, comprehensive pet insurance won't cover all instances, and it's worth reading the PDS of any policy before making a purchase.
Here are some common exclusions:
pre-existing conditions
diseases preventable by vaccination
pregnancy
behavioural problems
banned breeds.
What you should consider when comparing
Exclusions. Not all policies are created equal, so it's important to check the exclusions when you compare.
Age restrictions. Typically, you can only insure a pet (with comprehensive cover) if they're over eight weeks old and younger than eight years old.
Percentage of vet bills covered. Certain insurers may reimburse your vet bills a higher percentage than others.
Limits on cover. There are annual limits and caps on how much you can claim for a treatment.
Pre-existing conditions are not insurable. If you switch policies, new insurers will generally consider anything previously claimed as a pre-existing condition.
Budget. Work out how much you can invest in your pet's health.
Waiting periods. Check the PDS for waiting periods relating to treatments of interest.
Excess. The sum you must pay each time you claim on your pet insurance policy.
Discounts. Insurers may offer discounts for insuring multiple pets.
Protect your cat or dog and compare pet insurance today!
If comprehensive pet insurance sounds like the type of cover you're looking for, use our free online comparison tool to get quotes that weigh up price, features and annual limits from a host of insurers in a convenient side-by-side view.