Regardless of the care we provide, our beloved pets can still fall ill or get into an accident at any time.
Thankfully, pet insurance for your dog or cat can help pay some of the vet bills for injuries and illnesses they may experience.
What's more, treatments like vaccinations and worming can be covered by purchasing cover for routine care as an optional extra with some pet insurance policies.
What is comprehensive pet insurance?
A comprehensive pet insurance policy provides the highest level of cover for your pet and includes benefits for accidents, specified illnesses, and optional routine care expenses. This type of policy can cover up to 90% of eligible vet bills, and some select policies may even cover the total cost (100%) of the vet bill. Comprehensive pet insurance policies will cost more in premiums but come with more features and could dramatically reduce your out-of-pocket expenses should you need to claim.
Alternatively, if you decide a comprehensive policy is unnecessary, you may like to consider accident and illness cover with a lower benefit percentage and excess. However, keep in mind that no pet insurance policy covers everything. Learn about the different types of pet insurance.
How much does comprehensive pet insurance cost?
The cost of pet insurance will vary depending on your pet and insurance provider. That said, comprehensive pet insurance premiums generally cost more than standard accident and illness cover. However, the more cover you buy, the higher your reimbursement rates can be. This can provide even more value should your pet need more than one trip to the vet or ongoing veterinary care. You can save money by insuring your furry friend when they're young (at least within their first year) because premiums increase as your pet ages and their healthcare needs change.
What does comprehensive pet insurance cover?
In Australia, a comprehensive pet insurance policy for your dog or your cat will typically have higher annual benefit limits and cover a broad range of treatments for various accidents and illnesses.
Depending on your insurer, you may receive cover for the following:
Accidental injuries and illnesses
Hospitalisation
Surgery
X-rays
Cancer
Skin conditions
Diabetes
Worming
Tick paralysis
Essential euthanasia.
Some illnesses can cost thousands of dollars to treat, which is why comprehensive pet insurance may come in handy.
N.B. Variables like your benefit percentage (how much of the vet bill your insurer will cover), annual benefits limits, and your policy excess will vary from insurer to insurer. For further information on policies and a complete list of inclusions and exclusions, read your relevant Product Disclosure Statement (PDS).
Routine care (optional extra)
One of the selling points of a comprehensive policy is the optional extra that's typically called routine care. Depending on your insurance provider, routine care can include the following:
Routine check-ups and consultations
Dental care
De-sexing and microchipping
Vaccinations
Flea, tick, and worm control
Alternative therapies (e.g. physiotherapy)
Behavioural management classes.
Does comprehensive pet insurance have sub-limits?
Comprehensive pet insurance may have higher annual benefit limits (the total amount payable under a policy each year) and cover a bigger portion of your vet expenses, but sub-limits for specific conditions (e.g. cruciate ligament conditions) may still apply under some policies. However, there are policies available with zero sub-limits (no caps on how much you can claim per condition).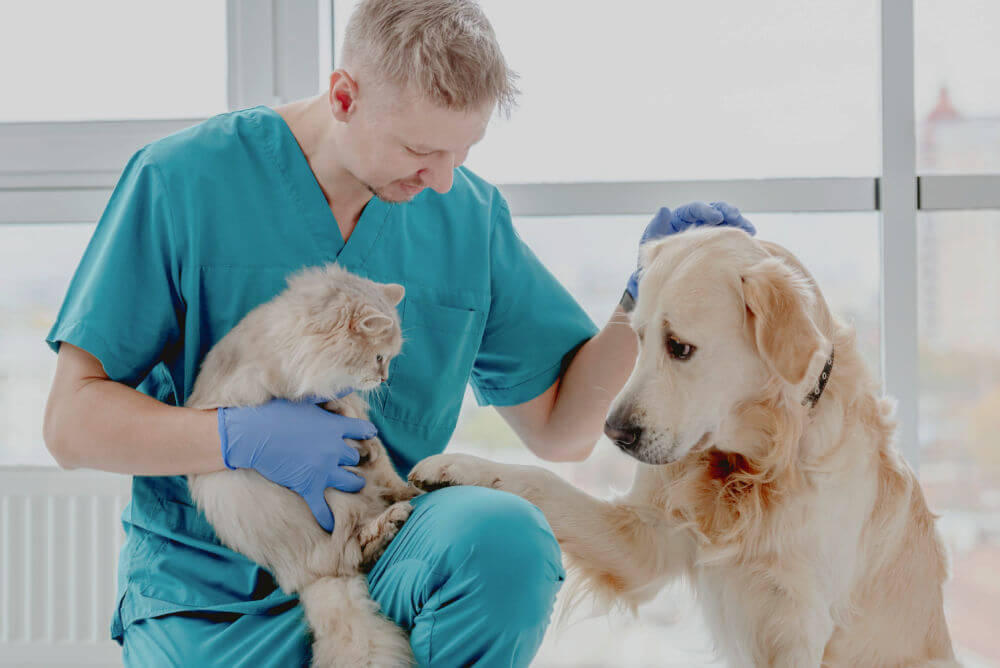 What isn't covered by comprehensive pet insurance?
Like other types of insurance, comprehensive pet insurance won't cover all instances, and it's worth reading the PDS of any policy before making a purchase.
Here are some common exclusions to be aware of:
Pre-existing conditions (diagnosed before the policy start date or during waiting periods)
Non-specified illnesses
Preventative care
Diseases preventable by vaccination
Breeding, pregnancy, and obstetrics
Behavioural problems
Elective treatments and procedures
Banned breeds.
Claiming on your comprehensive pet cover
You can't predict medical emergencies, so you may have to pay the whole bill upfront when you take your furry companion to the vet and lodge a pet insurance claim afterward to get reimbursed. Some vets can charge your insurer directly, leaving you with the remainder of the bill and any excess payments.
Some insurers will apply the policy excess before the benefit percentage is applied, while others apply the policy excess after. You can submit and track claims online with most insurers in Australia.
What you should consider when comparing
Not all policies are created equal, so it's important to check the terms and conditions when you compare.
Age restrictions. Typically, you can only insure a pet (with comprehensive cover) for the first time if they're over six weeks old and younger than eight years old.
Benefit percentage. Certain insurers may reimburse a higher percentage of your vet bill than others.
Benefit limits. There are annual limits and caps on how much you can claim for treatments.
Pre-existing conditions are not insurable. If you switch policies, new insurers will generally consider anything previously claimed as a pre-existing condition.
Waiting periods. Check the PDS for waiting periods relating to treatments your pet may need.
Policy excess. The sum you must pay each time you claim on your pet insurance policy.
Multi-pet insurance plans. Insurers may offer discounts (up to 5%-10%) for insuring multiple pets.
Protect your cat or dog and compare pet insurance today!
If pet insurance with more comprehensive coverage sounds like the type of cover you're looking for, you can use our online comparison tool to get quotes for flexible cover options that weigh up price, features and benefit limits from a range of pet insurance brands in a convenient side-by-side view.
Compare insurance products today to get peace of mind about when your pet will be covered should the unexpected happen. Simples!