More than just bricks and mortar or plaster and ply board, your house is your home, your sanctuary, your castle. You fill it with memories and mementoes, the treasures of a life well lived. You carefully furnish it, surrounding yourself with creature comforts that suit your lifestyle. Whether fancy, frilly or frugal, your home is not only the keeper of your valued possessions but a valued possession in and of itself. Think of your home as your castle (even if the turrets aren't quite your style) and its contents the crown jewels. You'd do anything to protect your castle and your crown against damage or attack. So imagine home and contents insurance as the moat – protection against the potential loss, damage or theft of your most precious possessions.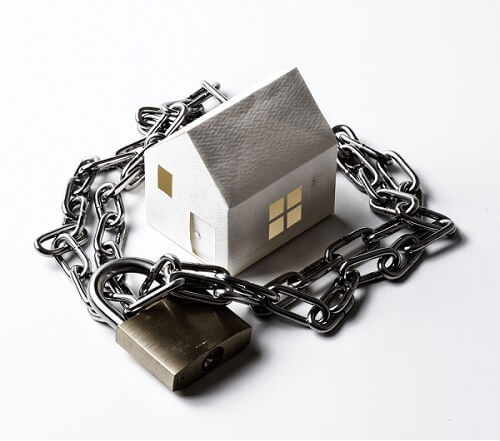 Home and contents insurance comes in a few different forms and it's important to know what each one covers to choose the one that's best tailored to your lifestyle. Every policy and provider offers something slightly different, so make sure you read the policy details with care. You can take out home insurance, contents insurance, or a combined home and contents insurance policy. The type of policy you choose will depend on your needs and budget.
Home insurance
Home insurance covers the big stuff, like the bricks and mortar of your house. It covers your roof and the structures of your outbuildings (like sheds and garages) too. Home insurance protects you against fire, flood, damage, loss, and theft related to the physical structure of your house/property (including fences). Check your policy details carefully; sometimes flood and other disaster events need to be specified when you take out the policy and may carry an additional cost.
Anyone who owns a property needs home insurance in some form. However, home insurance may be a little different for those with a strata-titled property. For those people who own a strata-titled property (such as an apartment, unit, townhouse, etc.), home insurance may be provided as a part of your strata levies. Check with your strata manager to be sure.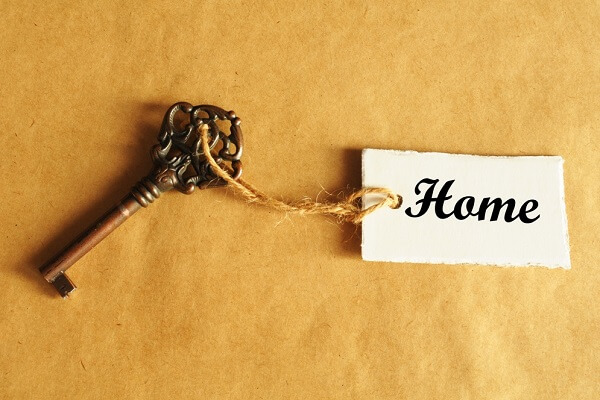 If you own a property and rent it out, you'll want to look into landlords insurance. Landlords insurance is a specially tailored insurance that may cover your property for fire, flood and damage, as well as malicious damage, theft, and loss of rental income due to tenant default.  Landlords insurance may also cover you for your appliances within the investment property.
If you're renting a house, you don't need to worry about home insurance – that's your landlord's responsibility. However, contents insurance is still very important!
Remember, whether you own or rent, home insurance will not cover you for the belongings inside your home. To make sure your belongings are covered, you'll need contents insurance.
Contents insurance
Contents insurance covers the things inside your home, such as appliances, furniture, electronics, and jewelry. Contents insurance protects your belongings if they are damaged, destroyed or stolen. However, each policy provider does offer cover for varying incidents and events so make sure you read the fine print so that you know whether or not your belongings will be thoroughly covered.
Whether renting or owning, anyone can benefit from taking out a contents insurance policy.

Remember that contents insurance will not cover you for any damage to the physical structure of your house or associated outbuildings, like garages, carports and sheds. For that, you'll need a home insurance policy.
Home and contents insurance
The best way to ensure that your home and contents are fully protected against damage, loss or theft is to take out both home and contents insurance. You can do this through a combined home and contents policy with one provider, or you can shop around and take out separate home insurance and contents insurance policies. Many insurers will offer discounts for those taking out combined policies too.
How much cover do you need?
How much and what type of cover you need will depend on your individual circumstances and budget; these factors will, in turn, determine your premium.
For home insurance, you will need to insure the structure and associated outbuildings for the amount required to rebuild the whole structure if it was completely destroyed. If you've taken out a mortgage to purchase your home, you'll be required by your lender to take out home insurance as a condition of your finance approval. This protects the lender in the event that the asset (the house) is damaged or destroyed.  The cost to replace your house will depend on a range of factors but this calculator will set you on the right track.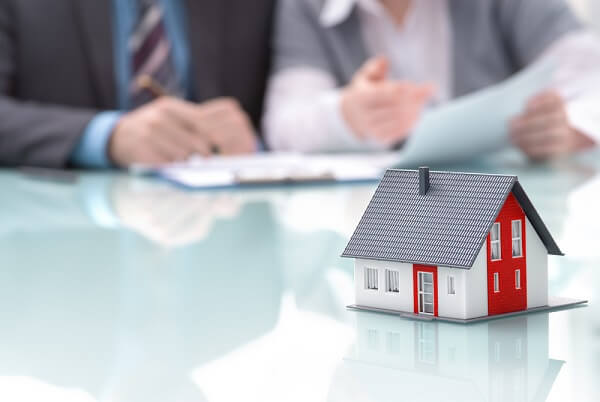 For contents insurance, you'll need to think about all the things inside your home that you would need to replace if they were damaged or destroyed. Here's a handy calculator to get you started. Keep in mind that your insurer may have per item limits for each insured category, so if you have items of particularly high value (like tablets, computers, bicycles, antique furniture, art, or jewelry), make sure you look at these limits. You may need to take out specified item cover (also known as personal effects/valuables) for an additional premium to make sure these items are fully covered.
Life is for living and you'll probably add to your contents as life goes on. You may also want to give your house a bit of Botox or a full-on facelift with some renovations. If so, make sure you update your home and contents insurance policy or policies regularly to avoid being underinsured. Underinsuring is a huge risk to your home and your belongings, so it's a good idea to review your home and contents amounts annually around the date of your policy renewal.

The Final Word: Find The Right Fit For You
There are many home and contents insurance providers and options available, so make sure you compare them to get a policy that's tailored to your lifestyle and needs. Whatever your life stage or situation, it's important to protect the home and contents for which you've worked hard. At the end of the day, insurance is a lot easier than digging a moat!