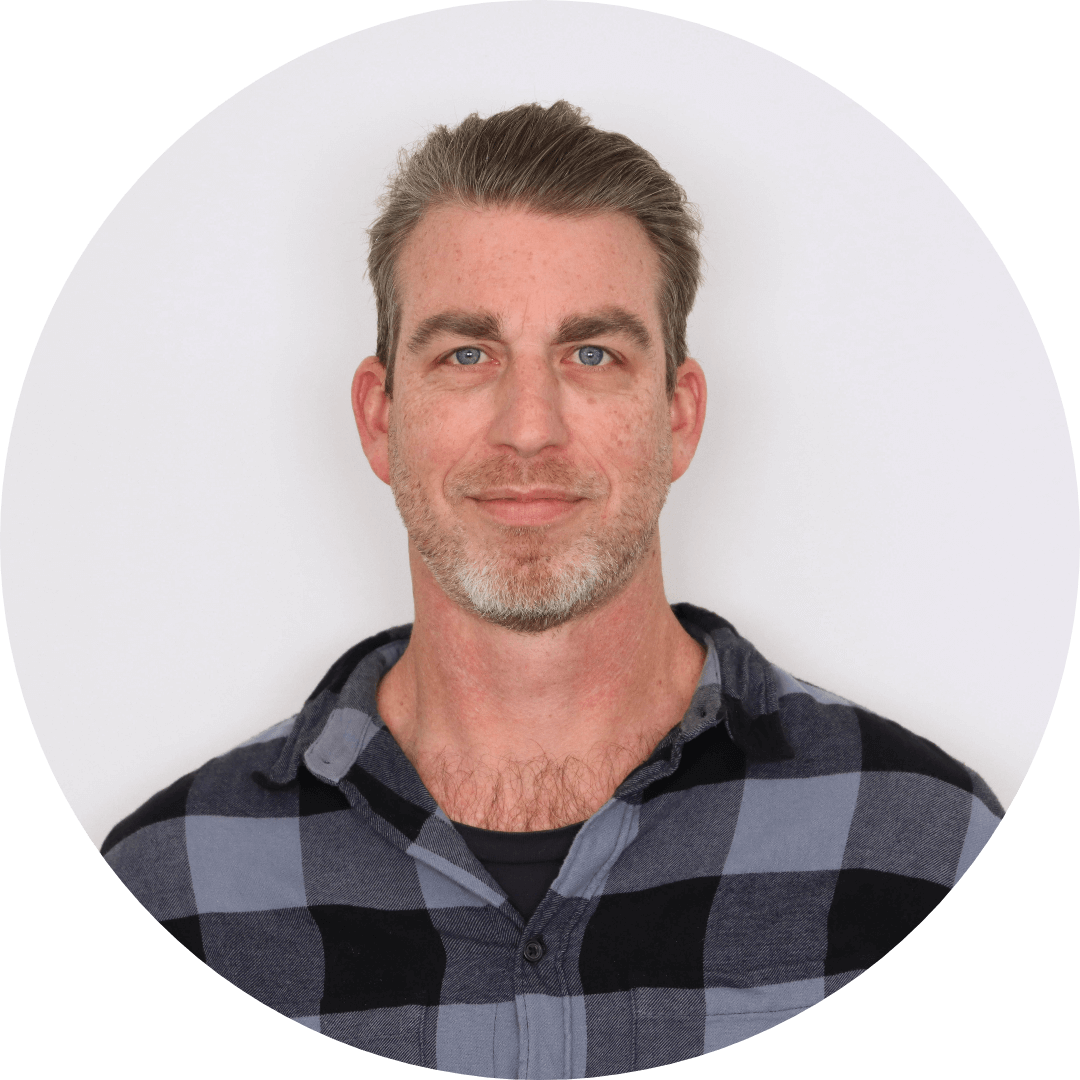 Written by Kirk Wallace
Reviewed by Adrian Taylor
Last updated 23/11/23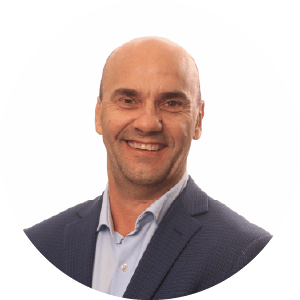 Expert tips for avoiding storm damage to your home
Our resident home and contents insurance expert, Stephen Zeller, has helpful tips for protecting your nest during a storm.
Make sure your gutters are clear for drainage
Ensure your gutters are clear of leaves and other items that would prevent the rain from draining effectively. If you live close to large trees, you should consider installing leaf guards to ensure your gutters and downpipes can work effectively.
Secure all outdoor furniture
See that all outdoor furniture is secured or can be stored away quickly if a storm approaches, and ensure indoor furniture (such as cabinets and bookshelves) are anchored to the wall so they won't fall.
Check your backyard for dead trees and branches
Regularly check trees to ensure any dead or overhanging branches are removed and any dead trees are removed or made safe to prevent damage if there are high winds.
Update your sum insured
Make sure you've accurately evaluated the cost to rebuild/replace your home and its contents if they're destroyed so the sum insured on your insurance policy is adequate.
Tune in to news and weather updates
Keep an eye on the weather and news reports so that you have time to act when needed. If your home insurer provides SMS alerts, make sure you pay attention to these and act accordingly.
Cover for damage caused by a storm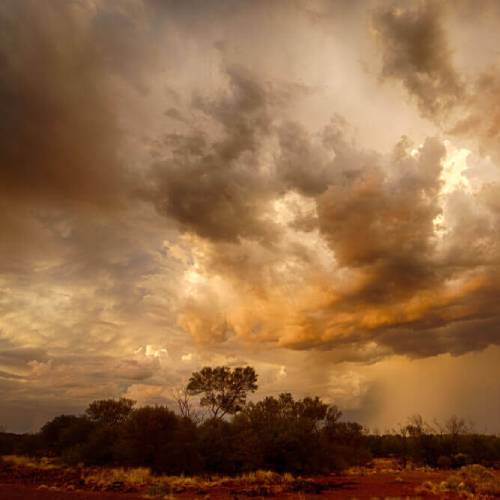 Does home insurance cover storm damage?
Home and contents insurance does cover damage caused by storms since they're considered a defined event. This type of cover can offer financial protection for damage or losses to your property and belongings caused by storms, hail, strong winds and rainwater runoff.
Your home and contents policy's Product Disclosure Statement (PDS) outlines the exact events you may receive financial cover for if your property suffers storm damage; this is called a defined event.
Storm cover included in your policy can cover a range of weather and natural events that could:
Cause damage that needs to be repaired
Leave your home uninhabitable (temporary accommodation may be covered)
Cause a loss of value to your home or possessions
What is considered storm damage?
Insurers may each have their own definition of storm damage, but it's usually damage and loss caused by:
Storms. Severe atmospheric disturbances often accompanied by strong winds, rain, lightning, hail, snow or dust. Storms can lead to multiple types of damage that you'll find listed in your policy, including water damage, impact damage or wind damage.
Thunderstorms. Thunderstorms can bring lightning, hail, wind gusts and flash flooding. Extreme thunderstorms can often cause substantial damage to properties, as well as injury or death.
Lightning. Lightning strikes can damage your property and its electricity network, even bringing down powerlines.
Hail. Falling ice balls formed in the atmosphere can damage anything made of glass or other building materials, such as your car and house windows.
Rainwater. Rainwater damage can occur when heavy rains overflow stormwater drains.
Runoff. Damage caused by excessive water overflowing rainwater tanks, pools and spas.
Storm surges. A storm surge is when seawater rushes onshore due to strong winds or sea movements. Storm surges can cause significant damage to properties.
Land gales. A land gale is a powerful wind that can cause damage and injuries.
However, while home and contents insurance can cover a wide variety of events and damages, there are some exclusions where your claim might be rejected, including:
Loss or damage caused by actions of the sea (e.g. high tides, rise in sea levels)
Water that entered your home because of renovations or poorly-maintained gutters
Underground water seepage or pressure
Hydrostatic pressure
Soil movements that didn't occur immediately after a storm or rainwater runoff
Loss or damage to retaining walls, gardens, driveways, paths and pavers, swimming pools and jetties.
This list isn't exhaustive and different insurers may cover different things, so you should always read the PDS of any policy before you buy it.
If you live near the sea, you might also want to consider whether your home faces the potential for additional risks. These can range from king tides and coastal erosion to subsidence and building collapse. If you do live in a coastal area, you might not be covered for storm surge-related damages. If your home could be at risk of storm damage, you should review the terms and conditions of your home and contents policy, which you'll find listed in your PDS.
Keep in mind, though, that flood damage cover is not the same as storm damage cover. Flood cover isn't always available or included in standard home and contents insurance policies, but it may be an optional extra that you can add at an additional cost.
You should also review your policy and assess your level of cover regularly to make sure your property and assets are adequately insured against unexpected events, like a storm.
How much is home insurance with storm cover?
The cost of your home insurance will depend on a range of factors. You may pay more for your home and contents policy if you live in an area prone to natural disasters (e.g. floods, storms, bushfires) Your premiums may also vary between insurers and policies.
Premiums can be impacted by factors like:
Your sum insured (the maximum amount your insurer will pay if your home is damaged or destroyed)
The age and structure of your property
Where you live
Your age and the age of other people listed on your policy
Your claims history
Your home security
Your optional cover options
Your excess amount (the sum you pay towards your claim)
Stamp duty, GST and any other applicable government charges
Important to know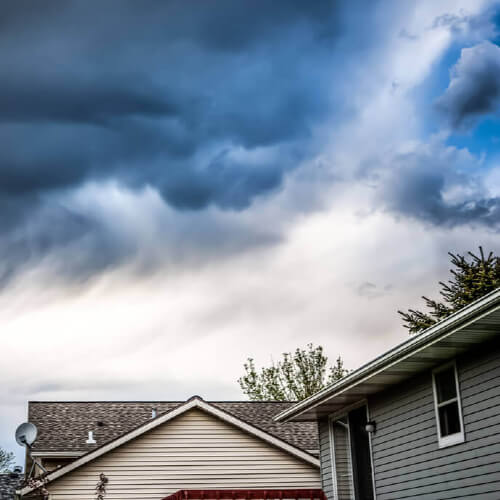 What other natural disasters are covered by home and contents?
Most home and contents insurance policies will also usually cover earthquakes, floods, storms, lightning strikes and hail damage. However, flooding, actions of the sea and landslides, for example, may be excluded. Always read the PDS for all the inclusions and exclusions of your policy.
When do most storm damage home insurance claims happen?
Generally speaking, storm season in Australia is November to March. Realistically, however, weather events like heavy rain, strong winds, hailstorms and even thunder and lightning can happen any time throughout the year. So, if you wait until a major storm is imminent or already impacting your area, it may be too late to properly protect your home from that event. That's why storm cover is essential to have as a 'financial umbrella' for your home and contents.
What should I do if my home has sustained storm damage?
If your property has been damaged during a storm, the Queensland Fire and Emergency Services (QFES) advises following these simple steps:1
If there is a life-threatening emergency, call 000 immediately.
Contact the State Emergency Service (SES) if there is a storm-related emergency at your property.
Stay away from fallen trees or power lines.
Assess the property for damage.
Check weather updates.
Check if your neighbours are ok if it's safe to do so.
After you've lodged a storm damage insurance claim, your insurer may send an assessor to inspect your property. They'll provide the insurer with their findings, which will help the insurer decide whether to accept or decline your claim.
If the assessor can't determine whether the damage was caused by a storm or flood, they may organise a hydrologist (a water specialist) to assess your property and the surrounding area to determine the exact cause of the damage.
Many insurance policies also include cover for temporary accommodation if your property is uninhabitable because of storm damage, so be sure to check your PDS for this benefit should a storm hit your area.
---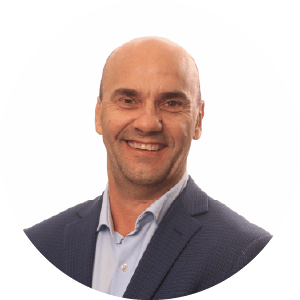 Meet our home and contents insurance expert, Stephen Zeller
As Compare the Market's home and contents insurance expert, Stephen Zeller works to make the protection of a homeowner's most significant financial assets an easier and more efficient process.
Stephen has more than 30 years of experience in the financial services industry. He is an Allied member of the Australian and New Zealand Institute of Insurance and Finance (ANZIIF) and ensures any information about insurance products that we publish is accurate and comprehensive.
---
Want to know more about home and contents insurance?