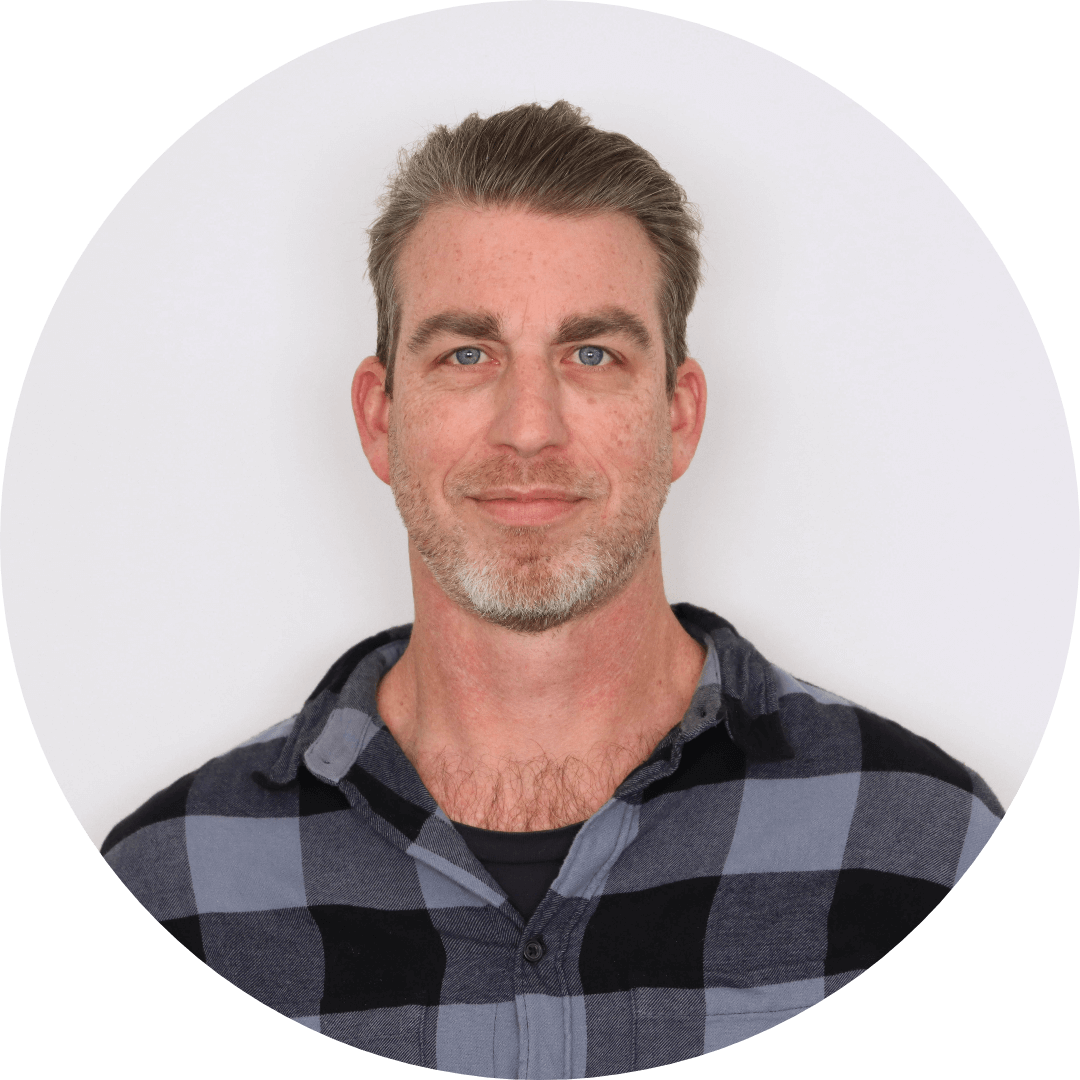 Written by Kirk Wallace
Reviewed by Adrian Taylor
Last updated 23/11/23
Key takeaways
No one thinks a break-in will happen to them, but unfortunately, they're common in Australia. That doesn't mean you can't try and prevent it from happening.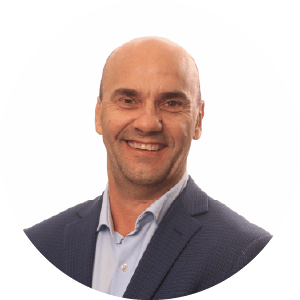 Expert tips for burglary prevention in the home
Our resident home and contents insurance expert, Stephen Zeller, has helpful tips for protecting the home against burglary.
Have security devices installed around home
Install security systems around your home if you can – you might even get a discount on your home insurance policy.
Be careful not to advertise your holiday online
Reconsider what you share online. Posting your holiday plans and dates you'll be away on social media will alert anyone who reads it to when to expect the house to be empty.
Make sure your house is securely locked up
Lock your doors and windows when not at home.
Keep all valuable out of sight through windows
Don't leave valuables in plain sight (like in the windows for passers-by to see).
Leave your house to looked lived-in
If you're going away, make your home look like it's still being lived in – have lights on timers, mail picked up and lawns maintained by friends/neighbours.
How many Australian homes are broken into?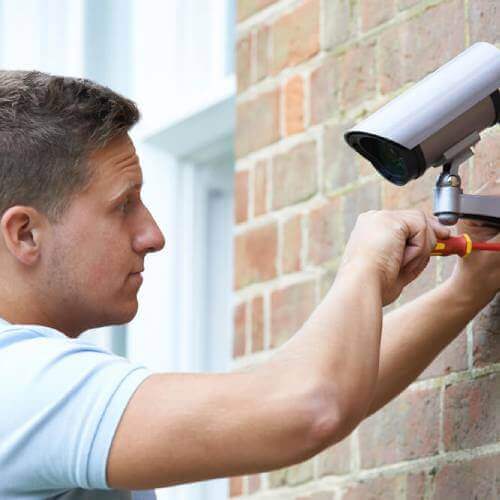 According to the Australian Bureau of Statistics (ABS), break-ins have increased for the first time in 10 years, with an estimated 2% of Australian homeowners (194,100) having experienced at least one break-in during 2021-2022.1
The ABS also estimated that in two-thirds of home burglary incidents, personal items like jewellery, clothes and handbags are reported stolen.2
How to prevent a burglary in your home
Thieves are looking for an easy target. So, the more difficult your home is to burgle, the less likely you are to be targeted. Crime-prevention measures and these burglary prevention tips and tricks can help you avoid break-ins.
Bolster your doors and windows
Some homes are built with hollow core doors. These doors are easily kicked in, so replace any exterior hollow core doors with solid wood or metal doors. It's also a good idea to install lockable security screens with woven stainless-steel mesh that can't be cut.
If you have sliding doors or windows without any locks, use a window bar or cut pieces of wooden dowel to secure these from being forced open. Alternatively, install windows that open no more than 20cm to minimise the chances of someone crawling through it. Adding security measures like bars over the window can prevent people from sneaking in.
Also, make sure cat and dog doors are suited to animals only or have it activated only by a chip on your pet's collar. If a small person can fit through your pet door, you may need to replace or remove it.
Replace the locks
If you've recently purchased a property, replace all the locks on your doors (including any sliding glass doors) and ensure you have window locks in place. You never know who the previous owner may have given copies of the keys to. As well as your home's standard locks, you can also get these additional locks for extra security:
Barrel bolts. These are sliding bolts that go on the inside of a door.
Chain locks. These lock the door to the frame by a connecting chain.
Deadbolt locks. These are secure locks that can only be opened by rotating the key.
Smart locks. These are electronic locks that offer features like auto-locking or code locks.
In addition, make sure you have a lockable garage door as many garages provide an entryway to the interior of a house. Also, put a padlock on side gates and garden sheds to make it harder for thieves to gain access to your property.
Know your neighbours
When it comes to home security, it's important to get to know the people living in your area, especially if your new home is in a suburb you're not familiar with. You may have neighbours who don't work during the day, such as stay-at-home parents, night workers and retirees who keep an eye on the neighbourhood.
You could also join your local Neighbourhood Watch (if there is one) or join local Facebook groups where locals post sightings of burglars or any suspicious activity.
If you look out for neighbours, they'll likely do the same for you. Everyone benefits from the added vigilance, as burglars often target more than one house in a street or area.
Store high-cost items out of sight
If you have jewellery, memorabilia or cash, an easy way to protect these items is in a safe or lockbox. Your safe can also be used to protect items like passports, deeds and documents that you wouldn't want burglars to steal or destroy. Mounting your safe on the wall can stop a burglar picking it up and walking out with it.
Install a security camera
CCTV or video surveillance is a relatively affordable option for a homeowner. Security camera systems range in complexity and offer homeowners additional security.
Fit a security alarm
Burglars don't want to draw attention to themselves, which is why installing a loud security system may deter them. Monitored alarm systems, which alert the local police station when they go off, are another burglary prevention option.
If you do install a burglar alarm, add generic security signs or stickers to deter burglars. Specifying the type of security system you have installed can make it easier for thieves to work out how to disable your security devices.
Be vigilant with keys
If you leave a front door key hanging on a hook at home, make sure it's not in view from the outside or within arm's reach of a door or window that can be smashed open. Also, don't leave your spare keys in predictable hiding places around your home or property.
If you park your vehicle on a driveway or on the street, consider securing any keys or electronic garage remotes in your house. Leaving a garage remote in your vehicle can provide easy access to your house through an unlocked interior door.
How to make your home less of a target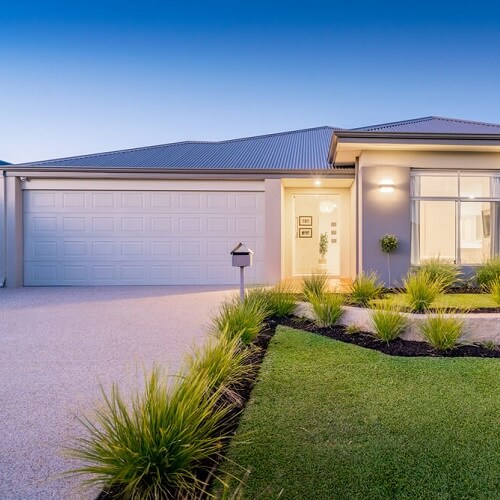 For the most part, thieves are opportunistic – they look for easy targets. While deadbolts, motion sensors and home security systems can help keep your home safe, there are some simple initiatives that can reduce your chances of being broken into.
Do your housework
Make sure you tend to your home by mowing the lawn and cleaning up around the house to show that someone is actually living there. It's also a good idea to remove any rocks from your property that can be used to smash your windows.
Planting large trees that block the view into your home may seem like a great way to deter thieves, but they can also provide a good hiding spot for potential burglars. If you cut shrubbery and prune your garden, it'll leave no place to hide, which means thieves are less likely to target your property.
Also, don't leave stools and ladders out in the open, as these can provide easy access.
Lock up your home
An open door or window is an invitation for a thief to walk in. If you're leaving the house, lock your doors, gates, garage and windows; even lock them when you're at home, as break-ins can occur then too. Also, pack away garden tools and lock up your garden shed, as burglars may use your tools to pry open the doors to your house.
Make your place look occupied (even when you're not there)
Staying close to your neighbours and building good relationships with them is a wise idea. If you're going away on holiday, ask your neighbours, family or friends to keep an eye on your place, empty out your mailbox, water the plants, mow the lawn or even park in your driveway to make it look like you're still home.
Don't leave your bin on the road because if a thief notices that it hasn't been brought in for a couple of weeks, your home will look unoccupied. Also, some councils may issue fines to residents who leave their bin out for a prolonged period of time.
Don't announce your vacation plans publicly or on social media, because you never know if potential burglars are around or can access your post.
Don't flaunt your belongings
You work hard to fill your home with beautiful things, it's understandable you'd want to display them. However, to protect your belongings, it's important to keep valuables out of sight from the outside.
Block the view into your home with curtains or blinds and keep them drawn, particularly if they face the street. Make sure you don't place valuable items, such as laptops or tablets, in full view of a window. If you have an outdoor TV, bring it inside when you go on holidays.
If you've recently purchased a new computer or flat-screen television, cut up and dispose of the boxes quickly and efficiently and don't leave them sitting next to your rubbish bins.
If you have an expensive car model, try and keep your vehicle off the street (and out of view) by parking it inside your carport or garage, if you have one.
Manage your lighting
Installing motion-activated sensor lights or timed exterior lighting is a great way to secure your property against unwanted visitors after dark or while you're away. These lights turn on when they sense motion or at a particular time, flooding the area with bright light and making it difficult for burglars to conceal themselves.
If you go on holiday, having timed internal lights or setting a radio or TV on a timer can make it sound like you're at home.
How to secure your home with the right insurance

Home and contents insurance can provide a valuable financial safety net if your home is damaged and your possessions are stolen, damaged or destroyed.
So, what do you need?
Home insurance. In the event of a break-in, home insurance can cover the repair and replacement costs for loss or damage inflicted during the incident, including broken doors, windows and locks. If you rent your home, your landlord's insurance should take care of this.
Contents insurance. This type of policy can cover your belongings in the home if they're destroyed, damaged or stolen. This can include jewellery, clothing, furniture, appliances, electronics and other home fixtures and fittings.
Home and contents policies vary between insurers, so always review the policy's Product Disclosure Statement (PDS) to know exactly what you are and aren't covered for.
Does home and contents insurance cover burglaries?
Home and contents insurance will typically cover up to the amount that you would need to replace your valuables or rebuild or repair your home. When you apply for cover, you'll need to state this amount, based on how much they're worth. This is the maximum your policy will pay for a loss due to an insured event and is known as the sum insured.
It's important you don't underinsure your home and contents; otherwise, you might not have enough cover to replace what's been damaged or stolen. Also, make sure to review your policy regularly to accommodate for any new belongings or renovations to your house.
Will my belongings be replaced if they're stolen?
With home and contents insurance, most insurers offer 'new for old' replacement cover for some contents items. This means your insurer may provide you with a new or similar item if yours is stolen or irreparable. Otherwise, your insurer may provide enough funds to purchase a new, comparable item.
You should keep receipts, descriptions and photographs of all major household items to provide proof of purchase if these things need to be replaced by your insurance provider.
What if my belongings are taken from me while I'm outside of home?
With some home and contents insurance policies, you may be able to add on personal effects cover at an extra cost. This benefit covers some items you take outside the home on a regular basis (e.g. laptops, bicycles or cameras) or items you wear outside (e.g. handbags and jewellery) if they're stolen, lost or accidentally damaged up to the limit stated in your policy. Check your insurer's PDS for any exclusions that may apply.
---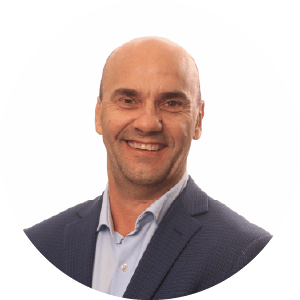 Meet our contents insurance expert, Stephen Zeller
As the home and contents insurance expert at Compare the Market, Stephen Zeller works to make the protection of a homeowner's most significant financial assets an easier and more efficient process. Stephen empowers people with choice and believes it's important to have adequate cover in the event of the unexpected – fire, flood, storm or vandalism.
Stephen has more than 30 years of experience in the financial services industry. He is an Allied member of the Australian and New Zealand Institute of Insurance and Finance (ANZIIF) and ensures any information about insurance products that we publish is accurate and comprehensive.
---
Want to know more about home and contents insurance?