Your home is your haven and your sanctuary, a place to feel safe and sheltered from the outside world. Because of this, it can be easy to take the security of your home for granted. But sometimes, our confidence is irrevocably shaken when the outside world invades our private lives, stripping us of our security and possessions.  No one thinks that a break in will happen to them but, unfortunately, they are a common occurrence in Australia.
An ABS study on crime victimisation found that over 249,000 Australian residences were victim to at least one break-in during the period 2011 and 2012. Additionally, 197,000 households were subject to attempted break-ins. Although the national average is 2.9% overall, the break-in risk is higher in both Western Australia (4.5%) and the Northern Territory (6.0%).
According to BOCSAR data in 2011, the majority of burglaries committed in New South Wales occurred between Monday and Friday and between the hours of 6am and 6pm. Clearly, home vacancy is the most significant factor in residential breaking & entry and subsequent burglary of personal items. However, having said this, many burglaries also occur outside these hours whilst residents are in the home, though they are usually unaware of the thief being on the premises at the time.
What would happen if your home was broken into? It's likely there would be a lot of expensive damage, such as broken doors and locks or smashed windows. Then there's collateral damage to consider, as it's possible that thieves could destroy furniture and other items in their search for high value possessions, such as laptops, iPods, smartphones, and purses. When it comes to valuable jewellery, heirlooms and antiques, would these be easily replaceable if they were stolen? How can you protect yourself, your loved ones, and your possessions from this kind of vandalism and theft?
The best thing to do is to adopt the "prevent and protect" approach. Some homes make easier targets than others. Detailed below are some simple, preventative measures that you can take to help safeguard your home and belongings.
You can also protect your home and belongings with home and contents insurance. This will protect you against the loss of personal items by providing you with a valuable safety net, if your home is damaged and your possessions are stolen.

Protect Yourself With Home And Contents Insurance
What Is Home And Contents Insurance?
Home insurance covers your home against damage that is outside of your control. This generally includes natural disasters such as floods, storms, fires, and earthquakes, as well as damage incurred through burglaries, malicious destruction of property, and appliance malfunctions. Different policies do vary, however, so it's always a good idea to carefully check your Product Disclosure Statement (PDS) for the full terms and conditions. In the event of a break-in, your home insurance would  seemingly cover you for any damage incurred during the incident, including broken doors, windows and locks. After all, you may feel violated enough being the victim of a burglary, without having to fork out the money to repair all the damage as well!
Contents insurance provides cover for damage to or loss of items within the home, such as jewellery, clothing, furniture, appliances, electronics, and other home fixtures and fittings. Contents policies vary greatly and are easily tailored to suit your individual needs. Some policies offer cover for items used both inside and outside the home, such as laptops, smartphones and tablets. So if these items are lost or stolen while you're out and about, your policy will still cover them. There are two types of contents insurance: replacement value and 'new for old' replacement.
Replacement value will take into account the current value of a stolen item, which may or may not be enough to purchase a replacement. For example, if you bought a $2000 laptop twelve months ago, its current value may only be $1000. If your insurance covers you for replacement value, you will be compensated $1000 for your laptop; however the actual cost of replacing it might be $2000, leaving you short of funds to replace the laptop.
If you are covered by 'new for old' replacement, your insurer will provide you with enough funds to purchase a new item of the same original value as the stolen item. New for old replacement policies usually carry higher premiums.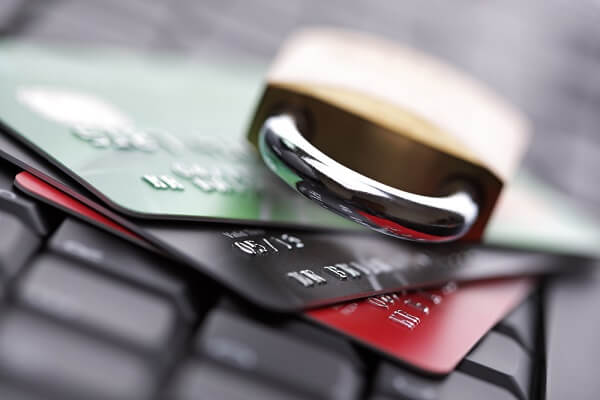 Most policies offer a capped (or maximum)  sum insured per item type – commonly, jewellery and electronics – with a lower 'per item' limit. For expensive or high-value items, such as an engagement ring or a road bike, individual or specified item cover is usually available for an additional premium.
It's recommended that both home and contents be insured, and most insurers offer home and contents insurance as a package. However, in some instances, such as for those renting a property, contents-only policies are also available. Levels of cover and other options will vary depending on the insurer and your individual circumstances. Some exclusions may apply, so be sure to read the PDS of each policy very carefully before taking out insurance.
How Much Will It Cost?
Cost will vary depending on your unique situation, such as the type and value of the home and contents you want to insure. Certain policies will allow you to reduce your premium if you opt for a higher excess amount.

Prevent Burglary: Detract. Deter. Defray.
DETRACT: Make Your Home An Unattractive Target
For the most part, thieves are opportunistic – they look for easy, lucrative targets. Thieves tend to case neighbourhoods, searching for attractive, high yield hits. If your home fits that bill, or if you simply want to improve your security, there are a few simple measures you can take to make your home less attractive to burglars.
Lock It Up:
Lock your doors, gates, windows and shed, especially if you're leaving the house. As mentioned earlier, break-ins do occur when homes are occupied, so make sure that you lock your doors even when you're at home. An open door is an invitation for a thief to walk in and have a browse through your home.
Speaking of open doors, many homeowners find it convenient to hide a spare key somewhere outside of their home, just in case they lock themselves out or lose their key. It is extremely ill-advised to do so; you may think your chosen spot place is well-hidden, but experienced burglars are clever and will likely recognise even the most cunning of hiding places.
Spare keys are dangerous as well. Instead, leave your spare key with a trusted friend or neighbour for that awkward moment when you've locked yourself out of the house in nothing but a towel.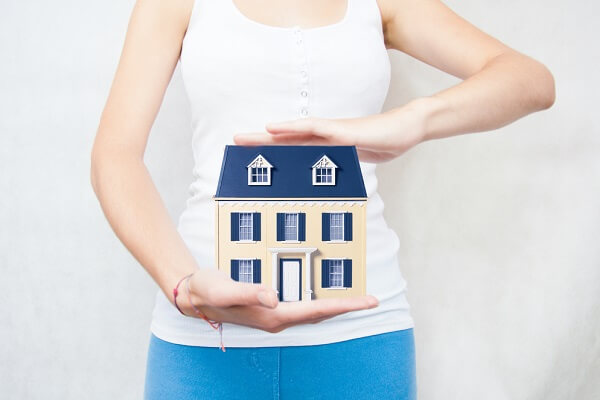 No Place To Hide:
Cut shrubbery and prune your garden. If there's no place to hide, thieves are less likely to target your property.
Don't Advertise:
If you work hard to fill your home with beautiful things, it's understandable you'd want to display your style and taste. However, to protect your belongings, it's important not to advertise that your home may contain expensive items.
Keep your blinds drawn, particularly if they face the street. Make sure not to place valuable items, such as laptops or tablets, in full view of a window. If you've recently purchased a new computer or flat-screen television, make sure that you cut up and dispose of the boxes quickly and efficiently, as there's nothing more attractive to burglars than a brand new flat-screen TV box sitting next to the rubbish bins.
Park your car inside your garage (if you have one) or your carport. It's important to keep your  vehicle off the street, particularly if it's an expensive model.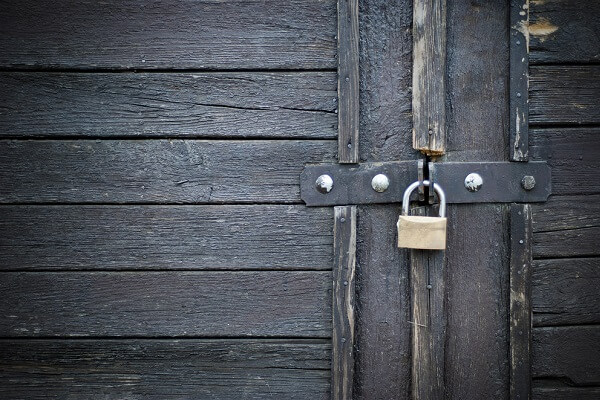 Lights:
Motion activated sensor lights and/or timed lights are a great way to secure your property against unwanted visitors after dark. These lights turn on when they sense motion or at a particular set time, flooding the area with bright light and making it difficult for burglars to conceal themselves.
Secure Your Property:
Install deadbolts and lockable security screens. If you've recently purchased a property, replace all the locks on your windows and doors, as you never know who the previous owner may have given keys to.If you have sliding windows that don't have locks installed, cut pieces of wooden dowel to secure the windows against unwanted opening. Alternately, install windows that open no more than 20cm. Some windows can also be retrofitted with keyed locks.
Make sure cat and dog doors are suited to animals only – if a small person can fit through your pet door, you may need to replace or remove it.
Often, homes are built with hollow core doors. These doors are easily kicked in, so replace exterior hollow core doors with solid wood or metal doors.
DETER: Make Your Home A Difficult Target
Thieves are looking for an easy score, so the more difficult or complicated your home is to burgle quickly and quietly, the less likely you are to be targeted.
Canine Deterrent:
Small or large dogs provide peace of mind and protection against potential burglars. Their bark works better than some alarm systems, sending would-be-robbers running. Even the most placid of dogs will bark if their home or family are threatened.
Neighbourhood Watch:
You may have neighbours who don't work during the day, such as mothers, night workers and retirees, and you're far less likely to be burgled if t

here's always someone around. Make friends with your neighbours and look out for each other's properties. If you're going away on holiday, ask them to collect your mail and newspapers and water the plants. By keeping your property safe, they are also keeping their loved ones and their own belongings safe, as burglars often target more than one house on a street or area.
Smile! You're On Camera: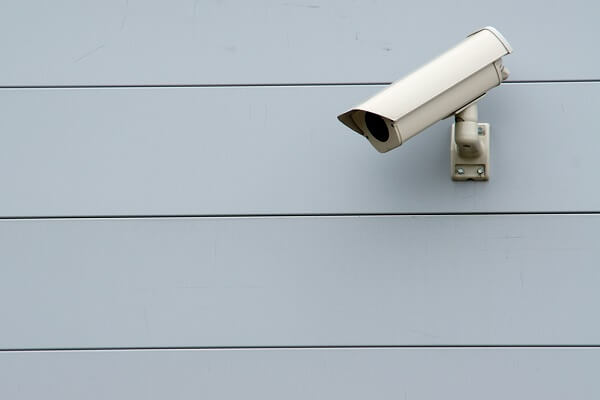 If you're feeling particularly vulnerable or you just want to tick all the boxes, CCTV may be an effective solution. CCTV, or video surveillance, is now a relatively affordable option for the average homeowner.  Systems range in complexity and cost but they can offer homeowners security, particularly whilst away from the home or on extended holidays. No thief wants to be captured on camera.
Security Alarm:
You may want to install an alarmed security system, and if so, you can opt for monitored or unmonitored alarm systems. If you do install an alarm, don't put a sticker announcing "this home is protected by an XYZ security system." Specifying the type of security system you have installed makes it easier for thieves to disable it. Instead, use a generic sticker as a deterrent.
DEFRAY: Reduce Your Liability
Properly securing your home may decrease your insurance premium, but make sure you check with your individual insurance company about their requirements. Update your home and contents insurance regularly to ensure all items are covered, as your lifestyle and situation changes over time.

It's a good idea to keep receipts and photographs for all major household items, to provide proof of purchase and indicate replacement cost in the event that items need to be replaced by your insurer. To be extra-diligent, scan and store these receipts and photographs digitally, somewhere outside your home, so that in the extremely unlikely event that your home and contents are destroyed, you can easily access this information for claims purposes.
The Final Word: Prevention First!
Creating a home takes significant investment, both in time and money, and while it's unimaginable that someone could violate the privacy and sanctity of your home, it is important to secure your home and belongings. Combining a preventative approach to home security with a tailored home and contents insurance policy will offer you peace of mind if theft or damage ever occurs. By spending a few minutes pruning your bushes, checking your locks, and comparing your home and contents insurance options, you may just save yourself a lot of trouble in the future.