If you're a builder or carpenter, and you want to protect your livelihood; whether it be stolen equipment, a legal challenge, or a tax audit, then you may want to carefully consider business insurance.
For owners and many operators, the responsibility to take out and maintain appropriate insurance sits with you.
On this page, we explain the types of insurance typically seen as relevant to these professions, why they can be important and where you can purchase insurance once you're ready to proceed.
What types of insurance does a builder need to consider?
For a builder or carpenter, you can consider the following types of insurance:
Public Liability insurance. Designed to provide protection for you and your business in the event a customer, supplier or a member of the public are injured or sustain property damage as a result of your negligent business activities. Public liability insurance requirements for building practitioners vary among different Australian states or territories.
Portable equipment insurance. This type of insurance can cover specified items such as tools, business equipment or electronic items.  You can choose between comprehensive cover which will include accidental damage cover or insured events cover (for events such as fire, theft by forcible entry, explosion or storm).
Personal accident insurance. Accidents can happen on even the most professional and organised working conditions. Should the unexpected happen, this product can cover your income* if you're unable to work due to illness or injury.
Management liability insurance. This cover is designed to provide protection to both the business and its directors or officers for claims of wrongful acts (e.g. fraud) in the management of the business.
Statutory liability insurance. This insurance protects you, your business and your employees against certain unintentional breaches of some Australian laws (eg. health and safety law) and up to a limit set out in the policy. It will also cover some of the costs of representation related to investigation costs for alleged breaches, as well as defence costs, and fines or penalties payable following a conviction.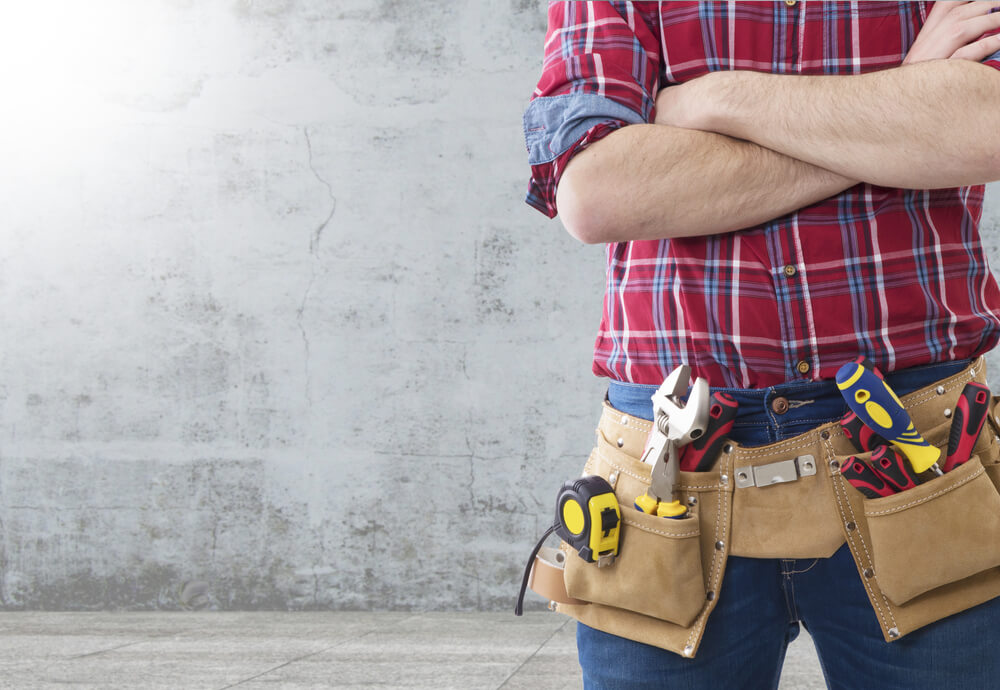 More types of insurance builders can consider
Additionally, you can also consider the following types of insurance:
Professional indemnity insurance. This cover protects you against losses claimed by a third party due to alleged or actual negligence or errors in your professional services or advice.  Your Professional Indemnity insurance will meet the associated compensation payable to a third party together with your defence costs (which can include legal costs, investigator costs and expert fees).
Cyber liability insurance. This insurance is designed to help protect you from claims and support your profitability in the event of a cyber breach or attack. Costs associated with defending a cyber claim are also covered.  Examples of the types of risks Cyber Liability insurance can assist with are inadvertent loss or release of customer personal information, cyber crime, cyber extortion/ransomware and business interruption due to a cyber event.
Electronic equipment insurance. Covers the cost to repair or replace specified electronic equipment following a breakdown.  You can also choose to insure the additional costs to your business or business interruption expenses caused by a breakdown of electronic equipment.
 Read all about the types of business insurance (plus the ones we cover).
N.B. Always read your insurer's product disclosure statement (PDS) or policy wording for a complete overview of what's covered and excluded by your insurer, as cover and applicable limits may vary between providers.
Why builders & carpenters require specific types of insurance
It doesn't matter how skilled you are; sometimes, things go wrong. And when they do, you'll need adequate cover – otherwise, your business could suffer or even go belly up!
The benefits of insurance include:
Protection of assets. In the event of an accident, damage to your equipment or if someone makes a claim against your business, you may be lumped with significant out-of-pocket costs. That's where suitable types of business insurance will help alleviate the financial burden for you.
Protecting daily operations. If you're required to pay compensation (to a claimant) for wrong-doing or defence costs, then your business operations could be temporarily halted or impacted financially. With the right cover such costs may be prevented.
Peace of mind. No matter who you are, an unforeseen event or mistake can throw your operations into chaos. With insurance, it's nice to know you have extra peace of mind knowing your business is covered.
Do you need types of business insurance for your business?
Insurance helps protect the business you've built and the reputation you've earnt.
To get started, simply use our business insurance comparison service. It only takes a few minutes, and it's easy-to-use – you could do it during smoko!
Our service is easy to use and we don't mark up prices, so why not see what we have to offer?