Often the most important decisions in life are the ones that will have a big impact on your future. Some of these life changes include occasions like a career change, or a move overseas. But there's one decision that trumps these events: buying a house.
Choosing which house to buy requires intense deliberation over location, pricing, size and décor. But remember, the big decisions aren't over once you hold the keys in your hand. One thing you definitely shouldn't overlook when it comes to this protection is the importance of home and contents insurance. The responsibility is yours to ensure your home is protected from theft, damage, or outright destruction. It's especially important to organise insurance as soon as your family is moved into your new home – the sooner, the better!
While they are often sold as a package, home insurance and contents insurance are actually two separate kinds of cover. In this guide, we look at…
Home insurance for happy homeowners
If you're renting, the cost of insuring the house is typically borne by your landlord. Home insurance becomes much more important as a homeowner though. Sometimes, it's a prerequisite for getting a mortgage in the first place!
But even if it's not, insurance provides a financial 'safety net' if you're worried about property damage. No one else will fork out money to pay for costly repairs to your property … but an insurer can.


Home insurance policies can cover a variety of different circumstances, so it's worth sitting down and thinking about the kind of protection you'd like. If you're confused about the level of cover you need, ask your insurer. Shoot them as many questions as you need to feel comfortable about the product you're buying.
For example, your policy might cover natural disasters like storm damage and bushfires, but perhaps not flash floods. This extra may cost you more each month. This is something to try and spot in your Product Disclosure Statement (or PDS).
Even if your property isn't prone to particular events, you'll want to make sure you have adequate cover anyway. Always expect the unexpected.
It's also a good idea to find out if your policy covers supplementary costs, such as home repairs or rebuilding costs. These expenses can include such things as
alternative accommodation (if the house is in an unliveable condition),
removal of debris, and
architectural work.
What's the difference between sum-insured and total replacement?
There are two options for insuring your home: total replacement cover, or sum-insured cover.
Total replacement cover looks after costs to restore your home to its original condition before the event that caused the damage.
Sum-insured cover reimburses you with a set limit. It's important to make sure that you get this value right. Why? Because if repair cost balloon and you've undervalued your home, you will be out of pocket in the event of a claim.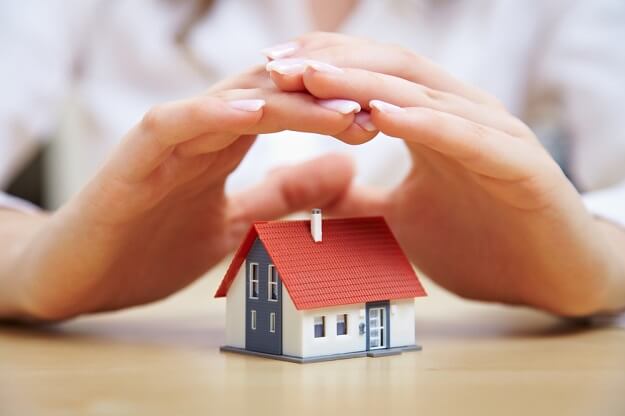 When calculating the value of your home, remember to exclude the cost of the land that its built on, but include
the cost of the  building,
internal fittings and fixtures (such as taps and faucets, kitchen cupboards, vanity units, light fittings, floor tiles, linoleum), and
structural improvements (such as an in-ground swimming pool, awnings, pergolas, decks, fencing and tennis courts).
It's a good idea to get advice when calculating your sum-insured value because building costs are impacted by many things you may not expect.
Contents insurance for peace of mind
Home insurance offers financial cover for the physical structure of your living space – the bricks and mortar of the house, so to speak. But what about what is inside the home?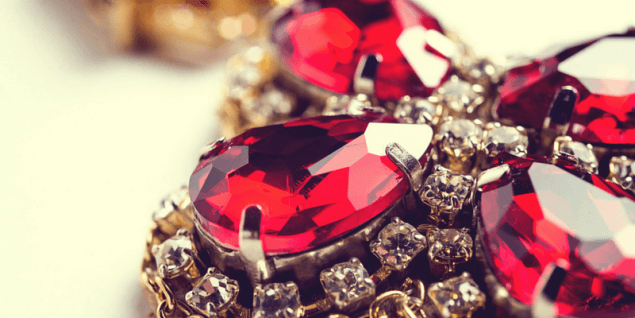 Big or small, all the objects inside one house tend to add up, and it's better if you're not the one who has to pay to replace them! That's what contents insurance is for: to shoulder those costs.
As with home insurance, there are different types of contents insurance that can provide cover for a wide variety of possessions, such as:
expensive and valuable items (e.g. electronics, appliances, jewellery),
furniture,
clothing and footwear, and
stray bits and pieces you may not even have considered: bed linen, crockery and utensils.
It's also a good idea to take into account anything you carry around on daily basis, or frequently take outside the house (such as your handbag, phone and bicycle). Once you've made a list of all the things you own, you can figure out how much your possessions amount to in total.
As you can probably tell, having as accurate a figure as possible is crucial when figuring out what kind of contents insurance policy you should purchase.


Don't forget that if you ever need to make a claim, it's important that you are able to prove your loss. This is why you should take plenty of photographs of the contents you're planning to insure, particularly any valuable items. Receipts of your purchases will also come in handy, so make sure to put these in a safe place for further corroboration. One smart way to do this is to take photos on your phone, then sync them 'to the cloud' with a service like Dropbox or Google Drive.
As with home insurance, there are different types of contents insurance.
Most contents policies typically set a limit for valuable items (such as jewellery). That way, if you'd like to insure items that exceed this limit, you'll need to list them separately for your insurer. Keep in mind this will typically increase what you pay in premiums.
You'll also need to decide if you prefer a standard level of cover, or a higher level of cover. The former insures you for specifically defined events, and the latter insures you for accidental damage / any other unfortunate incidents.
Meanwhile, personal effects insurance is a great idea for anyone worried about the possessions they carry around with them every day.
It's up to you to figure out how much cover you can apply for and which items you can and cannot cover.
4 things first home buyers need to look for
Hopefully, you now have a better idea of exactly how home and contents insurance works, and how imperative it is for every homeowner! Rebuilding your house and replacing your possessions is never ideal, but having both insurance means you won't have to start from scratch at least.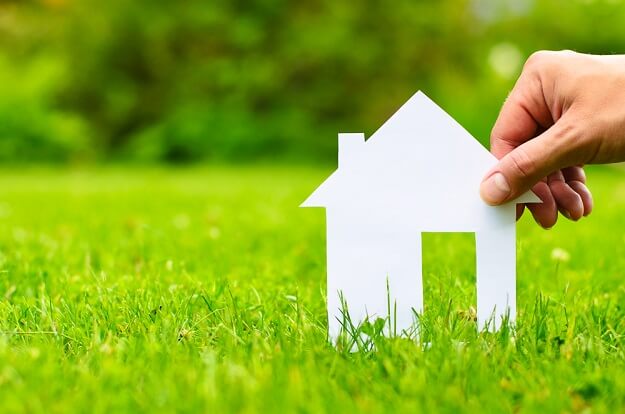 Before you start comparing policies, however, here are a few handy hints to keep in mind:
Beware of underinsurance. Underinsurance can result in a huge financial burden if you ever need to make a claim. Underinsurance occurs when your insurance policy doesn't cover you for the full costs of rebuilding or replacing your home and belongings. As long as you calculate how much you might need in the event of a kind claim, you should be fine. Otherwise, you might find yourself severely out of pocket in an already bad situation.
Lowering your premium. If you're worried about how expensive insurance can be, did you know there are ways to lower your premium? Here are some simple ways to reduce your insurance bill.

Taking measures to protect your home against potential theft. Maintaining a stable security system and installing smoke alarms is very important, and don't forget to look for multiple policy discounts as well – perfect if you need both home and contents insurance!
Regularly updating your policy are the best methods in which to minimize your insurance costs.
You can also raise your excess (the amount you're willing to pay for rebuilding/repairing costs before the insurer covers the remainder) in order to pay a lower annual premium.

If in doubt, always ask. As we've stressed countless times before, different policies work in different ways. Although there are general guidelines when it comes to home and contents insurance, there will always be variations depending on your policy. If you're ever unsure of the extent of your policy, make a list of the questions and contact your insurer to get all the information you need.
Compare your options. We understand that making an informed decision is important to you. That's why we've created our comparison tool for home and contents, making it easier for you to compare your options by the features that matter most to you.
The ultimate financial safety net
If you're a proud new homeowner, congratulations on the purchase of a lifetime. Your new house is undoubtedly the product of many years of hard work. So, why should that hard work stop now?
Protecting that home and everything you own is the next challenge. Investing in both home and contents insurance offers much-needed protection for your greatest assets.
And if any unfortunate events do occur, you'll be glad you took the precaution.