With housing affordability at an all-time low, many would-be home-owners are turning to renting property instead of buying it. Here is an introductory guide to navigating the often treacherous waters of the rental market – from preparing your application to vacating a property (and getting that all important bond back!)
Over 4.5 million Aussies rent their homes, a number that has skyrocketed in recent years. And it's not just students and young professionals flooding the rental market – more and more families and retirees are choosing private rental accommodation over home ownership. In fact, according to this article in the Sydney Morning Herald, nearly 40% of the rental market goes to families with dependents. The cost of buying a house in Sydney is now 14 times the average salary – meaning that many Sydney-siders could be lifetime renters.
Here are some pointers regarding how to navigate the rental market, from choosing the right property to ending leases and getting your all-important bond back.
Before moving in
Before you move into your next home, here are a few key things to think about
1.Preparing your application
Depending on where you want to live and the type of property you would like, the rental market can be fiercely competitive. Having a strong application may be the difference between securing your dream rental property and missing out. Kylie Ofiu, 2015 Young Australian of the Year Finalist (ACT), has some great tips for creating an unbeatable rental application.
Call the agent to ask a few questions. Be friendly and personable – try to make a good impression on the agent to differentiate you from the other applicants.
Have your application prepared when you view the property; popular properties will be snapped up quickly, so having your application filled out and ready to hand over if the property is 'perfect' for you is an advantage.
Write a letter to the landlord. This may seem like a lot of work but it demonstrates that you are a conscientious potential tenant. Talk about their property and what makes it a great fit for you/your family. You may wish to include personal details that make you more appealing to landlords (like you have a steady income, you don't smoke, you have no pets etc).
 Save the agent time and present your application with photocopies of your various forms of ID, like the front and back of your driver's license, Medicare card and passport. They may need to sight the originals, but at least you've saved them the hassle of taking copies. They may also request copies of your previous utility bills as proof of ID, so have these ready as well.
Just moved in? Protect your property with competitive contents insurance.
Often, you'll need to provide proof of income. This proof could be a payslip, end of year tax certificate or bank statement. Keep copies of these handy to include with your rental applications.
Getting your references in order could keep you a step ahead of the competition. You can request letters of reference from previous landlords or property agents if you have rented in the past. Choose your referees wisely – a poor reference can sink an otherwise strong application.
Be financially prepared. You'll need to have your first month's rent and bond ready if your application is accepted.
Dress to impress. According to Domain.com.au, first impressions make a difference. Present yourself well, both in appearance and demeanour, and you'll have a better chance of securing the property you want.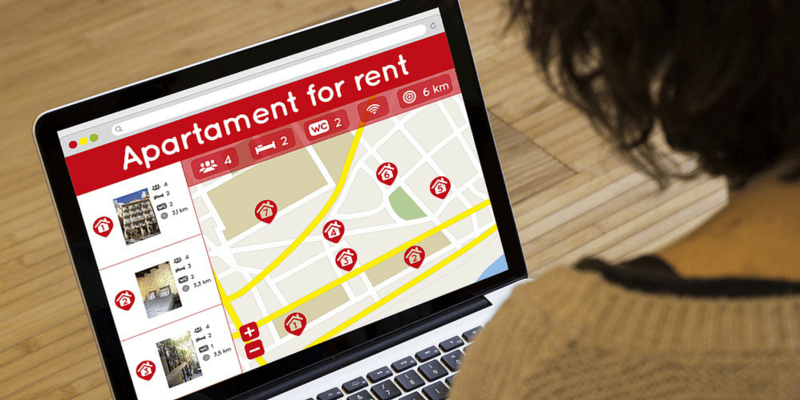 2. Choosing a property
Choosing the right rental property involves asking yourself a series of questions about your lifestyle and financial needs.
How much can you afford to pay in rent?
What type of home suits you (house, apartment, unit)?
How many bedrooms/bathrooms do you need?
Do you want to rent a property on your own, with a partner, or are you looking for a room in a shared house?
Do you need somewhere to park your vehicle?
Do you prefer a property with a yard or a low maintenance outdoor area)
Is the property near public transport links?
If you have pets, does the property cater to this?
Is the property near local shops/schools and other amenities?
Do you prefer a quiet suburban street or an urban setting closer to restaurants and nightlife?
How far are you willing to commute for work?
Once you've considered these questions, heading online to search for properties that fit your criteria is a good first step. It could also be a good idea to contact agents who specialise in particular areas to engage them in helping you find the right property. Rental property turns over quickly, so getting in touch with a few key agents may help you find the perfect property before it's listed online or in the local paper.
3. Negotiation (and re-negotiation)
Sometimes, there's wiggle room on the listed price for a rental property. However, this is dependent on market conditions and interest in the property. Your research into the market and conditions in your chosen area should give you a good idea of whether, or not, a property will be popular with other renters. If strong competition is likely, it's doubtful that the rent can be negotiated to a lower rate. However, there are other things you could negotiate than just the weekly rent.
Lease term: Lease terms are often variable. Some landlords want the flexibility offered by a six-month lease, while others want the security of a 12-month lease. In some cases, if you're looking at a property as a long-term rental, you may be able to negotiate lease terms over 12 months. This may appeal to certain landlords; if a long-term lease suits your needs, discuss this with the agent first and then offer longer terms (say 24 months) at a slightly reduced rent rate.
Property condition: Landlords are looking for good tenants who will pay their rent on time and keep the property in good condition. If you are a strong candidate, you may be able to request amendments to the property condition as a lease sweetener – for example, a fresh coat of paint or a new oven.
Rent renegotiation terms: While there may not be room to move on the initial rent amount, you may be able to negotiate rent renegotiation terms as a part of your application. This can work both for negotiating rent reductions down the track (if you prove yourself to be a model tenant and offer the landlord something in return – like a long-term lease extension).
Property inclusions: Ask the property agent whether they can include extras, like yard or garden maintenance, as a part of the rental agreement.
4. Property condition report
A property condition report will list the condition the property in general, as well as various items within the property, like included white goods and any furniture or furnishings included. Any discrepancies between your observations and the property condition report (for example, a cracked tile in the master bathroom or a stain on the living room carpet) should be noted with the agent. Make sure you receive an amended copy of the property condition report as this will be used to assess whether or not your bond is returned at the end of your tenancy. Taking the time to be thorough at the initial stages of your tenancy will benefit you in the long run.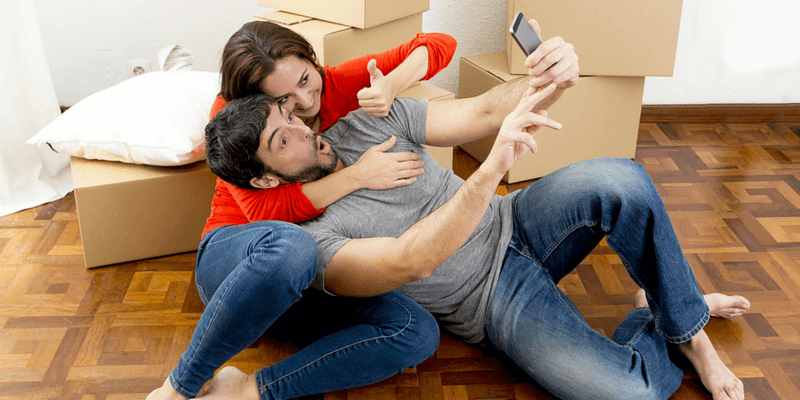 Moving in
Once you've signed the lease on your new rental property, it's time to move in. Remember to take care when moving your furniture and belongings into the property to avoid damaging walls and floors. Moving into a new property is the perfect time to take stock of your belongings and to create a home contents inventory.
This contents inventory is an essential part of protecting your contents in the event that items are lost, stolen or damaged in your home. Remember that your contents (i.e. your belongings) are not covered by your rental agreement. If you want to protect your belongings (like furniture, clothing, electronics and jewellery), you'll need to take out a Contents Insurance policy.
Remember, as a tenant you may be subject to periodic property inspections. The frequency of these inspections varies in each state. Inspections are usually carried out within the first 6 weeks of a new tenancy and then every three to six months. Check with your property agent to find out how often they conduct inspections. Property agents are required to give tenants sufficient notice about an upcoming inspection, usually seven days. Check with your local tenancy advocacy and advice service for specific notice periods for entry to the premise for reasons other than inspections (urgent repairs, prospective buyer tours etc).
Vacating a property
Whether you are leaving by choice or by circumstances, the initiating party must give notice. The notice period varies depending on the reason for vacating a premise; it also varies by state, so check with your local tenancy authority to find out what notice periods are applicable to you. Notice must be given in writing, including the date of notice, the date you will vacate the premise and reason for vacating.
Giving notice
Once notice is given, you'll need to arrange for the property to be ready by the stated date. You will be required to return the property to the agent/landlord in the same condition than you received it. However, as Mark O'Brien from the Tenants union of Victoria points out, you are "generally not responsible for "fair wear and tear" which is just the normal wearing out of the premises with ordinary use". He also advises to "make sure you leave the rented premises in a reasonably clean condition and that you repair any damage that you are responsible for".
End of lease cleaning
The condition in which you leave the property will have a direct affect on the return of your bond, so if you can afford it, budget for a professional cleaning company to do an end-of-lease clean. If the property has a yard or garden, making sure it's neat and tidy also counts.
The end of lease inspection
If you're able to be present, attend the end-of-lease inspection, where the property agent will inspect the property against both the initial property condition report and any amendments that have been made to the report throughout the tenancy. All going well, your bond should be returned without dispute; however, as Mr. O'Brien says, "If you are having a dispute with your landlord about the bond you can just apply for the dispute to be resolved by the tenancy Tribunal in the state you live in."
Where to go for help
Navigating the rental market can be challenging, so remembering to keep thorough records throughout your tenancy is a good idea, in case any queries arise. Tenancy Help also provides state specific advice for tenants on a range of issues, including tenants' responsibilities, privacy rights and dispute resolution.