| | |
| --- | --- |
| In an emergency, stay safe and dial | In an extreme weather event, stay safe and dial the State Emergency Service (SES) on |
Once you're safe, it's time to assess any damage or loss to your insured property after something happens, like criminal activity or a weather event. To start a claim process for your home or contents, you'll need to go through a few steps.
To help your policy provider validate your claim, file a police report if a crime has taken place. In some cases, you may not be able to make a claim if the incident isn't reported to authorities within 24 hours.
Collect evidence of the incident (e.g. photos, receipts) and detail any damage or loss to property. Also, check your Product Disclosure Statement (PDS) for a list of the insured events included in your policy.
Contact your insurance provider and report the incident. Have your policy number and supporting documents (e.g. police report) ready. Your insurer may ask a series of questions about what happened to establish your claim.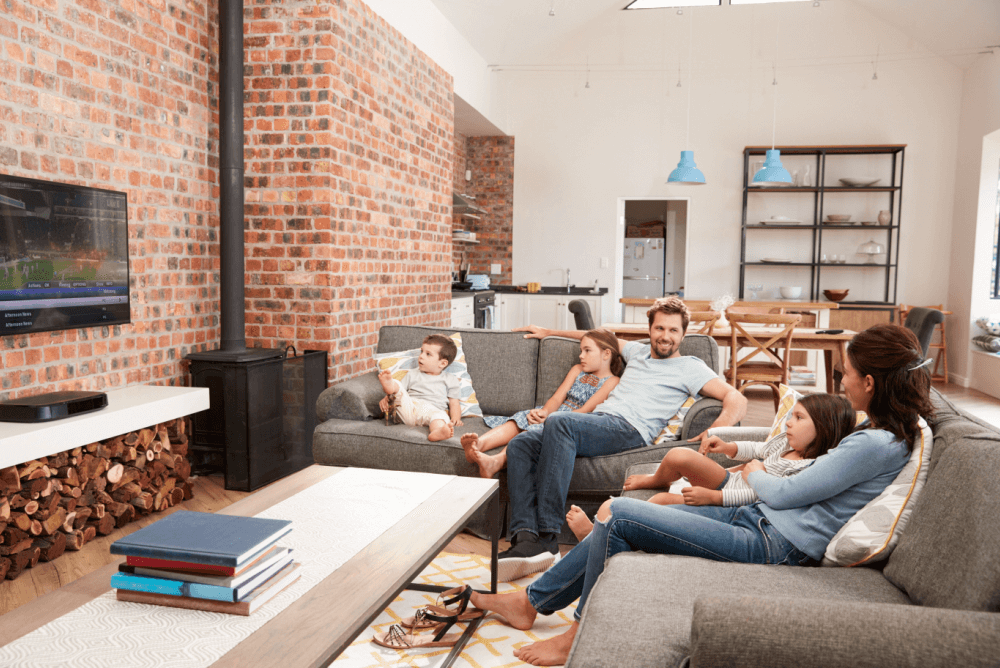 1.Report the incident
In any emergency situation, you should always call 000 for immediate help or 132 500 for assistance during an extreme weather event.
If there's been a break-in, vandalism or criminal damage to your property, contact your local police station within the first 24 hours of the incident and request a police report; it may be instrumental to your insurer to help progress your claim. Have all information regarding the incident available to provide to the police for their report.
2.Prepare for a claim
One of the first things to do after an incident at your home is to take photographic evidence of any and all damage, including capturing the complete scene in photos for both the police and insurance investigations. If there's also loss or damage to your belongings, you should itemise the damaged goods and try to gather their receipts or photos to prove ownership and the loss.
When preparing to file a claim, you should be ready to provide your phone number, policy number, any police reports and details of the contents lost or damaged (this can include photos of the damage and proof of ownership like receipts, bank statements and certificates of valuation).
3. Lodge your home insurance claim
The next step involves getting in touch with your home and contents insurer and letting them know about the incident; two common ways of submitting a claim are by phone (through a dedicated claims line) or online (e.g. through a customer account portal). Explain what has happened in as much detail as possible.
Along with your verbal explanation, you may need to provide some of the documentation we mentioned earlier. This all helps the claims team to process your losses and arrange to rebuild, replace or repair your damaged home or items up to the sum insured (the amount you're covered for).
After you have lodged a claim, your insurer may get in touch to let you know how your claim is progressing, or even to request further information or evidence of the incident. Alternatively, they may also provide you with access to an online claims centre so you can track the progress at any time.
Settling your claim
Don't hesitate to call your insurer and request an update on your claim any time you need to. Remember that in Australia, general insurance is regulated. For any complaints through the process, you can contact the Australian Financial Complaints Authority (AFCA). AFCA's purpose is to provide independent and impartial solutions and outcomes for Australians who wish to submit a complaint against their insurer.
If your claim is successful
You'll be contacted to discuss how your claim should be settled. Settlement options can include:
Replacing or repairing your contents
Rebuilding the lost or damaged part of your building
Issuing a store credit or a voucher to purchase replacements with
Paying you out for the value your belongings or home, up to the sum insured on your Certificate of Insurance
If you disagree with the outcome
While insurance claims are generally a streamlined process, they may not always go according to plan. If that is the case and you feel your claim was wrongfully denied or not paid fairly, you should first contact your insurer to see if you can resolve the issue directly with them.
Do I need to know anything else?
Depending on the type of loss, your insurance company may arrange for an adjuster to come to your property and assess the damage.
Check with your insurer to see if they can give you an estimation of when your claim will be paid. Any cash settlement on your claim will be made in Australian dollars, and the bank transfer could take days to process.
When you claim, you may have to pay an excess. An excess is the amount of money you pay towards your claim for damage or loss to your home and contents resulting from an insured event.

Is your home and contents insurance still up to scratch
Whether your policy doesn't meet your needs anymore or you just feel like a change, you can use our free home and contents insurance comparison tool to compare a range of policies and prices in just minutes!