It's only natural that you'd want the best deal possible on car insurance.
However, many people settle for the cheapest deal without thinking about other factors, such as how much you could shell out after an accident.
Finding the right car insurance policy to cover you in more situations (e.g. fender benders, vandalism, storms) can be hard, but broader insurance coverage can improve your peace of mind when you're on the road – and a higher level of coverage doesn't have to cost you the world.
Let's go through all the different types of car insurance cover and how they can work for you.
Comprehensive car insurance
Comprehensive car insurance  cover provides the highest level of coverage of the available types of car insurance policies.
This policy can cover the repair costs of damage to all vehicles and property involved in an accident. It can also cover your car for fire, theft and replacement costs. However, depending on your individual circumstance the cost of some comprehensive policies could outweigh a vehicle of low market value. This is where perhaps a different type of cover could be a smarter play for you.
Third Party Fire and Theft (TPFT)
Third Party Fire and Theft policy offers cover to any vehicle damaged because of an accident you caused, with the added feature of covering your vehicle for fire and theft damage. It's a less pricey option than comprehensive cover, but is still a mid-range level of insurance.
Third Party Property Damage (TPPD)
If comprehensive or TPFT cover both seem excessive for your vehicle, Third Party Property Damage could be worth your consideration if you're shopping for cheap car insurance.
TPPD has you covered if you accidentally cause loss or damage to another person's car or property. Any accidental damage to another vehicle (especially an expensive one!) can significantly impact your financial situation if you're behind the wheel of a car without cover.
A scratch to your own car might seem just a minor issue for you. However, imagine the expenses of damaging an expensive sports car! This could be crippling to your wallet and make you wish you had the right cover to alleviate the mounting costs now at your feet.
Compulsory Third Party (CTP)/ Green Slip
All vehicles in Australia must be covered by Compulsory Third Party insurance (also known as a Green Slip in New South Wales). This insurance covers loss of life or injury that you cause in a vehicle accident.
CTP/ Green Slip insurance is a legal requirement. Depending on which state or territory you live in, it might be included in your registration, or you'll have to take out a policy yourself; some states may also allow you to choose the car insurance company that provides your CTP cover.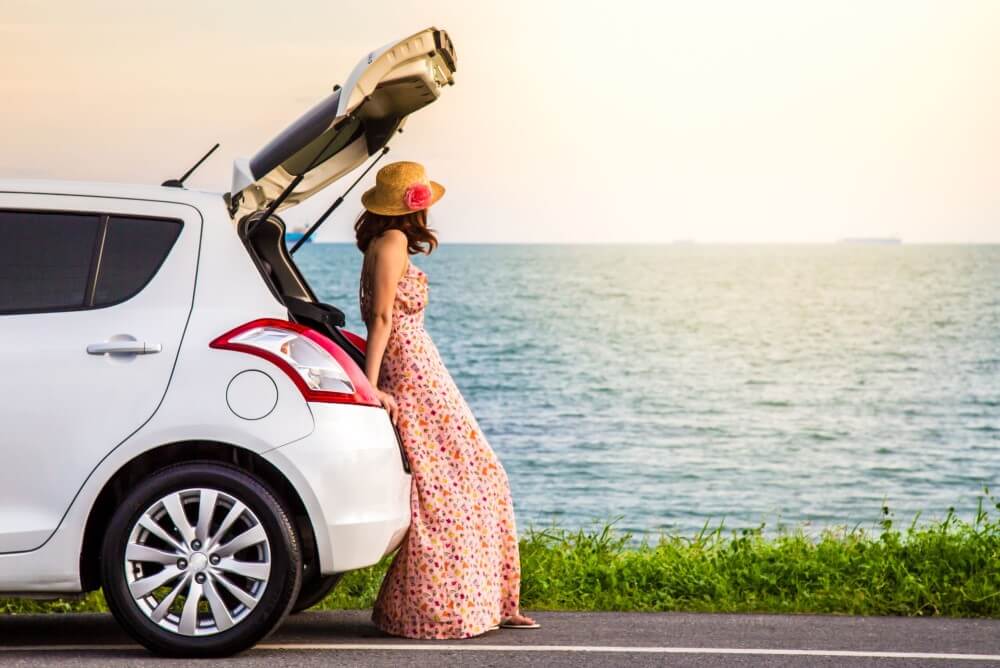 Usage-based insurance programs
As a cheaper car insurance option, some providers may also offer a usage-based insurance program. Also known as pay-as-you-go or low-kilometre policies, this type of insurance suits those drivers who rarely use their car.
Do you work remotely? Or perhaps you use your car once in a blue moon to see friends who live a few hours away? Your infrequent driving can potentially be covered for less as less time on the road presents a lesser risk for insurers.
Roadside Assistance
Suppose your car breaks down or you have an accident which renders your car out of action. Roadside assistance as a standalone or as an add on to your car insurance can help you get back on the road and home. Or if your car is undriveable, they can help with towing your vehicle to your chosen repair shop
How to reduce your car insurance costs
Before you take out any insurance policy, you should understand that there are several factors that can either raise or lower premiums. For example, a young driver may generally have a higher premium than an older, more experienced driver. Other factors that influence your car insurance premiums can include –
Your driving history and driving record
Prior insurance claims history
The age of the driver(s)
Listing other drivers or learner drivers
The purpose of the vehicle (e.g. personal or business use)
Where your vehicle is stored or how securely parked
Choosing a higher excess
Choosing agreed value or market value.
Each of these factors can have a real effect on both the type of insurance products available to you and the premiums that will apply.