What is a not-at-fault car insurance claim?
A not-at-fault claim is when you're claiming for a car accident that you didn't cause and you can identify the at-fault driver to report to your insurance provider.
How do I make a car insurance claim when it's not my fault?
You'll need to collect the details of the other driver involved when making your claim; this will generally include:
The names and contact details of the other driver
Details and statements from any witnesses of the accident
The other driver's insurer and policy details
The car model and registration number of other vehicles involved.
You can usually make a car insurance claim via your insurer's online portal (typically by logging into your account), by calling your insurer's claim line or by filling out a claims form and emailing or sending it. If you're able to provide your insurer with the above information about the accident, you will likely not have to pay an excess. If you didn't contribute to the accident, you should be covered in a not-at-fault accident regardless of your level of coverage. After you make your not-at-fault claim, your and the other driver's insurance companies will sort out the compensation.
However, if you can't identify the at-fault party (e.g. the driver left before you could get their details), the damage to your vehicle may be covered subject to paying an excess. Be sure to check the relevant Product Disclosure Statement (PDS) of your policy to see whether you're covered for accidental damage to your car in an accident.
Determining who's at fault in a car accident
Insurance companies consider the evidence of what happened against Australia's road rules to see who was in the wrong and caused the crash. With more straightforward accidents, it's typically easy to determine who's responsible.
Sometimes, you and the other driver/s can share responsibility if you were both somewhat at fault. This might happen, for example, if you both merge into each other while changing lanes or if one driver didn't give way while you made an untimely yet legal turn. In these cases, your insurance company may attempt to negotiate with the other driver's insurance provider to split the blame, with any costs based on that amount of blame.
If the matter goes before a court, a judge will determine who shares what percentage of fault.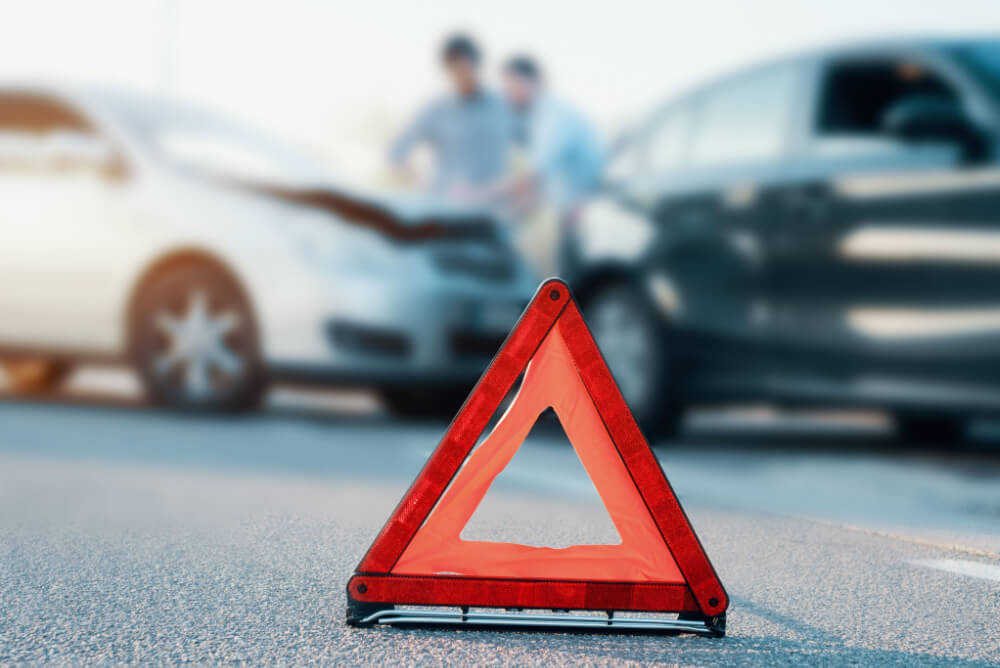 Gathering evidence after an accident
Following a motor vehicle accident, once you've established everyone's safe, it's time to gather evidence to assist with your insurance claim. There are several things you should consider doing at this stage.
Take photos
With modern smartphones doubling as cameras, taking pictures of an accident scene has never been easier. Take photos of all vehicles involved and at all points of contact and damage caused. If you have a dash cam, you can use the footage to help your claim, as this can show what happened rather than just what the damage looks like. As well as recording their contact details, take photos of the other driver's identification card and licence plate.
Gather the other driver's details
Ask the driver for their details. This includes the driver's name, phone number, licence details, address, vehicle registration number, make and model of their car, their car insurance provider and what car insurance policy they have.
Ask witnesses for a statement
If there are witnesses who saw what happened, you can ask them for a written or recorded statement and any dash cam footage they have. You can also ask for their contact details in case you or your insurer need to talk to them later.
Write down what happened
While it's still fresh in your memory, make some notes about what happened for when you go to make your claim; note the date, time and location of the incident. Your insurer may need these details to process your claim.