From the Barossa Valley to Kangaroo Island, taking out car insurance in South Australia is important
South Australia is filled with some of Australia's most picturesque destinations. From the state's renowned wine regions – the Barossa Valley, Coonawarra, Clare Valley, or McLaren Vale – through to Kangaroo Island, Port Lincoln, or the City of Churches. There are plenty of roads to cover in SA, and any of them can be hazardous.
This is especially true when you consider that 1.4 million vehicles were registered for South Australian roads as of July 2019.1 Many policies offer high levels of protection, and you just need to find one that fits your lifestyle in the southern state. We're here to help you navigate car insurance in South Australia and what to look for when getting quotes.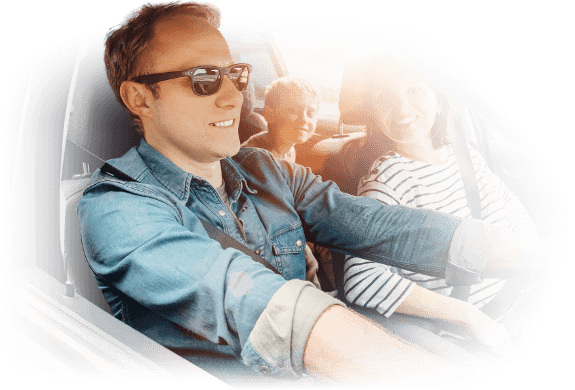 What car insurance features do SA drivers look for?
Typically, SA drivers find great value in some of the below features:
no claims bonus. Cheaper or discounted premiums for drivers with a safe (or claim-free) driving record;
personal effects cover. Was something stolen from your vehicle? You may be able to get reimbursed the value of your possessions;
hire car when your vehicle is stolen. No need to use the Adelaide Metro or the Glenelg tram! Get back on the road while your car is being fixed;
age discounts. Reduce your premium by only covering drivers up to a certain age (over-50s may be subject to reduced premiums or discounts);
windshield replacements. Windshield cracked or smashed? Get it replaced at a reduced cost, or in some cases, free of charge;
complimentary roadside assistance. Never fear being stranded on the side of a road again with the convenience of 24/7 roadside assistance.
Although some of these features might fall under optional extras and come at an additional cost, they can be well worth the expense – especially if you find yourself in a predicament. For more information, read about whether car insurance extras are worth it.
The cost of car insurance in Adelaide and beyond
The cost of car insurance in South Australia varies depending on the level of cover you take out and your circumstances. Factors that influence the price of premiums include:
how old you are. Younger drivers tend to be hit with higher premiums because they're statistically more likely of being involved in an accident;2
your driving and claims history. If you've made a claim in the past or have a driving record that's not squeaky clean, insurers may increase your premium;
the type of car you drive. Vehicles that are more difficult to replace or repair, such as vintage cars, may cost more to insure; and
your excess. The amount you agree to pay if you need to make a claim under your policy can dramatically increase or decrease your premium. Opting for a higher excess usually reduces your premium, but means you'll get charged more if you need to claim.
Completing a quote is a great way to find out how much you could end up paying. Our service is free to use, lets you compare your options in minutes and is easy to use.
Driving in SA: how will it affect your insurance?
As of 2019, more than 1.74 million people called South Australia home.3 It doesn't matter if you're driving through charming Hahndorf or you're visiting family in Mount Gambier, South Australia is a fantastic corner of our country. However, despite its surreal landscapes and exotic outdoor destinations, South Australia isn't exempt from variables outside of our control. The following information gives you an indication of what can affect your car insurance premium.
Car crime in South Australia
There's no doubt that South Australia is an incredible place to live. Take Adelaide, for example, which ranked as the 10th most liveable city in the world in 2019's Global Liveability Index!4 Yet, regardless of its reputation, it certainly isn't crime-free.
According to the National Motor Vehicle Theft Reduction Council, 3,403 motor vehicles were stolen in South Australia in the 2018/19 financial year. This was a 13.1% jump in thefts, up from 3,008 the previous financial year. Vehicles most likely to be stolen across the state include Holden Commodores, Ford Falcons, Holden Astras and Nissan Navaras.5
It's crucial to be vigilant at all times when it comes to your car's safety, but particularly towards the end of the working week. The most popular time for stealing cars in the state is after 8pm on a Friday.6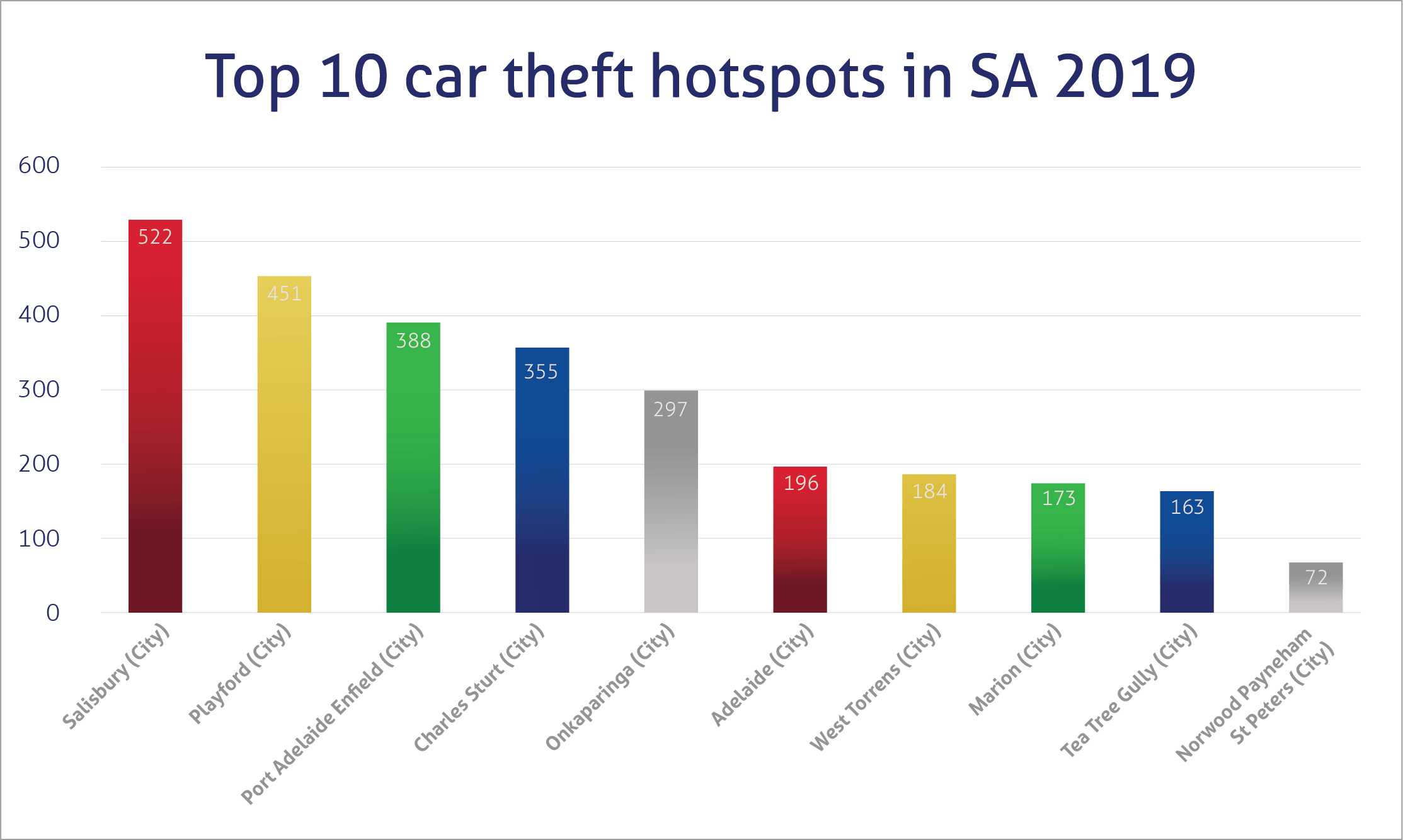 Source: National Motor Vehicle Theft Reduction Council – 'SA – Motor vehicle thefts by time of day and day of week, 2019' Accessed November 2019
Frequently asked questions about car insurance in SA
Still looking for answers? We're here to help you.