Dental hygiene is something that we learn to maintain early on in life, and something we ought to do day in and day out. Yet is that the case for most people?
To find out how squeaky clean those pearly whites are – and whether people are making use of their dental extras in their private health policy – the health insurance experts at Compare the Market surveyed more than 3,000 Australian, Canadian and American adults on their dental hygiene.
What's people's floss-ophy?
It has been drilled into us from early on that we need to brush twice a day for clean and healthy teeth, however in the latest findings from Compare the Market, only 41% of Australians, 40% of Americans and 36% of Canadians brush their teeth twice daily!
A similar number across the three countries stated that they almost always brush and clean their teeth, while 2% of Australians, 3% of Canadians and 4% of Americans admitted to almost never brushing their teeth.
Gender also seems to make a difference in how strictly people maintain dental health, with a clear distinction that shows more women brush their teeth twice daily, as opposed to their male counterparts. Not only that, men across Australia and Canada are twice as likely to never brush their teeth. In America, both women and men had similar levels of not cleaning their chompers very often.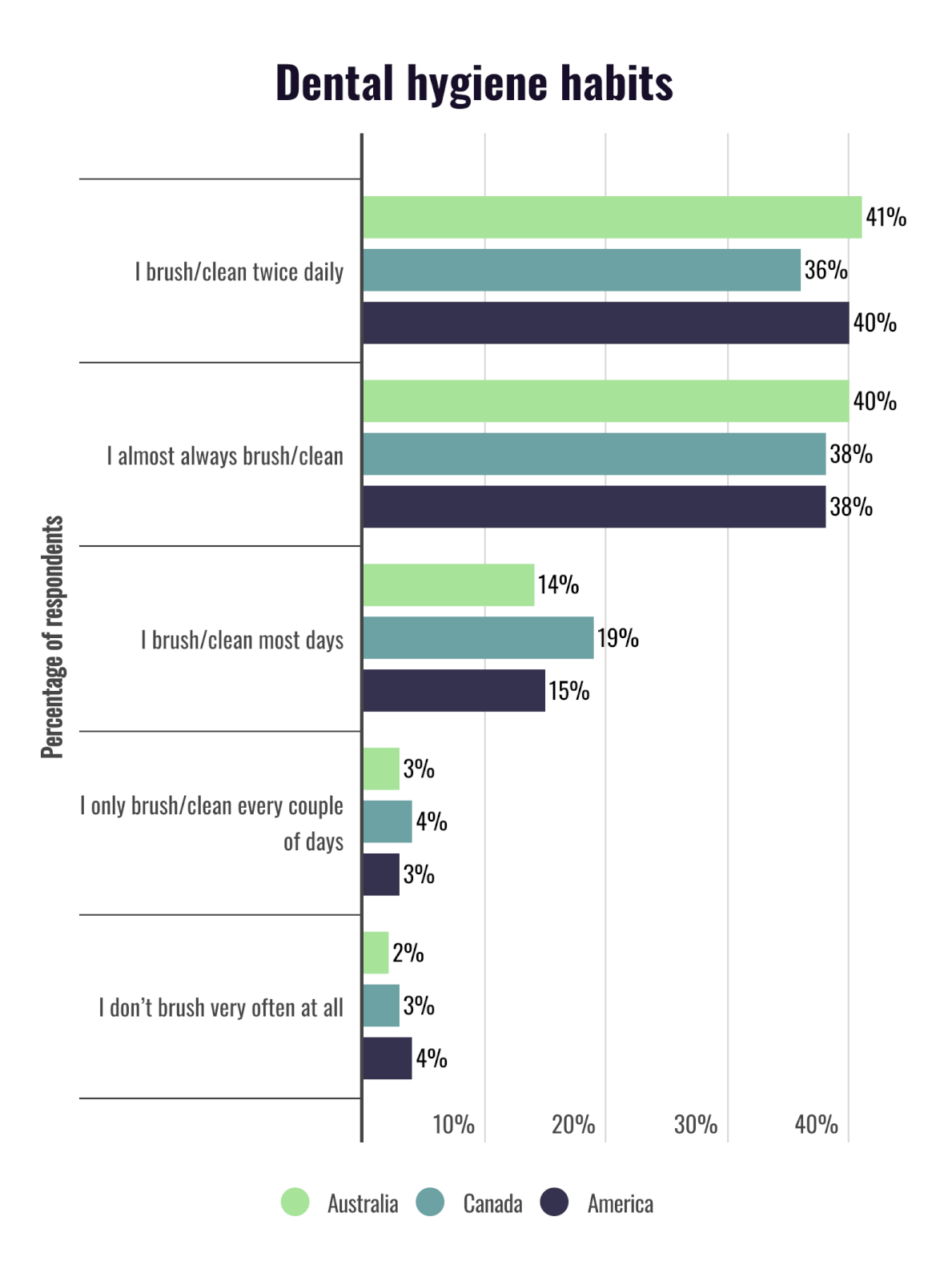 Click through the below tabs to see a visual breakdown of gendered results per country.