COVID-19'S effect on online gig platforms
Recent events have highlighted our dependence on the online gig economy. With COVID-19 lockdowns forcing many restaurants to close, restaurant owners have begun relying on food delivery contractors to continue business as usual.31
The lucrative ridesharing market has the potential to continue growing due to global auto sales dropping by over 40% on the previous year in March 2020, with some countries in Europe dropping by up to 85%.33 With fewer people purchasing private vehicles, it's more likely that they'll depend on other ways to get around, such as public transport and rideshare apps.
Furthermore, major companies have had to let go of their employees or reduce contracted hours due to the crashing economy, putting many workers in a financial predicament. Cheryl Carleton, assistant professor in economics at Villanova University, described how rehiring and replacing workers can come at a high cost – a cost that many companies can't afford coming out of a major global recession.34
She suggests that an alternative fix for firms is to hire fewer permanent employees, and instead rely more on contract workers.32 So, there's a good chance that more people will be seeking gig jobs coming out of COVID-19.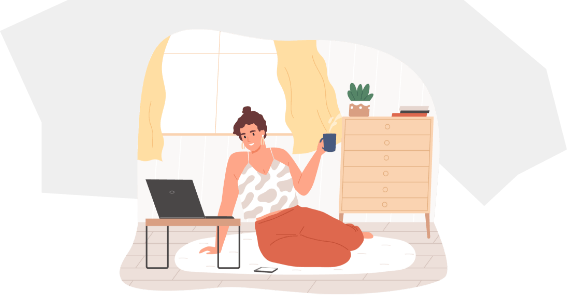 Why is the gig economy expanding?
The demands for autonomous and flexible work, driven by a greater hunger for freedom and entrepreneurship, have impacted the way companies organise their employees.29
The source of this demand is difficult to pin down. In any case, digital marketplaces have better equipped individuals to pursue the benefits of working independently – whether they're looking for a side hustle or a change from the usual nine-to-five.
Not only that, technological advancements have made it easier for customers to create demand. For example, instead of calling a taxi service, you can order the closest available rideshare driver at the click of a button. Not only is it faster and easier, it's also a cheaper alternative. These cheaper and more convenient alternatives have disrupted demand in existing markets.
We'll likely see a continued expansion of the online gig economy, but there's no way to know for sure how it'll progress in future.
Is your business protected?
Running a business comes with risks like accidently giving a client the wrong advice or your customer data gets stolen. Thankfully, a suitable level of business insurance can financially protect you from these unexpected events and more! Whether you're just starting out or have been around for years, you can compare a range of policies through our free service.
Compare business insurance policies from some of Australia's top insurers today and protect your livelihood.