1. Amalfi Coast, Italy
With 3,555,375 Instagram posts, 23 EV chargers along the 54.06km route (33.6 miles), and an average of just 0.1 charges needed on the trip, the Amalfi Coast has been crowned as the most EV-friendly road trip.
Starting at Sorrento and ending at Vietri sul Mare, it might be the shortest trip on our list, but there's no end of sights to see.
Along this route, you could watch the sunset at Ravello, a tiny town situated on top of a steep hill, visit the gardens of Villa Cimbrone with its beautiful display of flowers, and of course, spend at least a few hours in Positano, taking in its beautiful white-washed houses and stylish boutiques.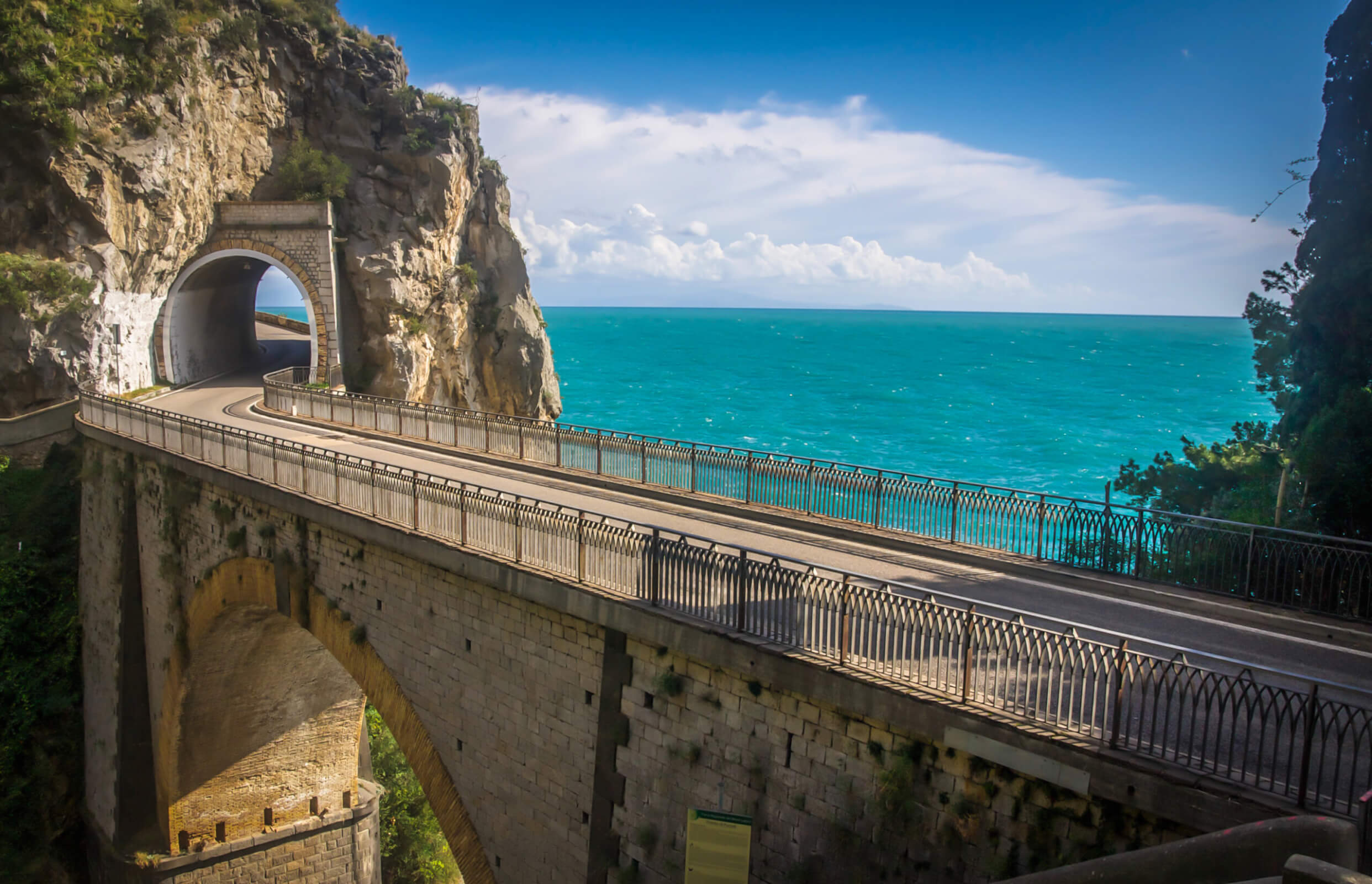 2. Big Sur, USA
In second place is arguably California's most scenic route, starting at San Simeon and ending at Carmel Highlands.
The 120.51km (74.9 miles) stretch has six EV chargers you can use along the way, with just 0.23 charges needed – and, it has the fifth-highest number of Instagram posts on our list, at an impressive 1,506,558.
You'll get to enjoy dramatic coastline views of the Pacific while you're cruising down Highway 1, but make time for stop offs at Point Lobos with its pretty hiking trails, Garrapata Beach with its Calla Lily valley, and Bixby Creek Bridge, which is perfect for sunset shots.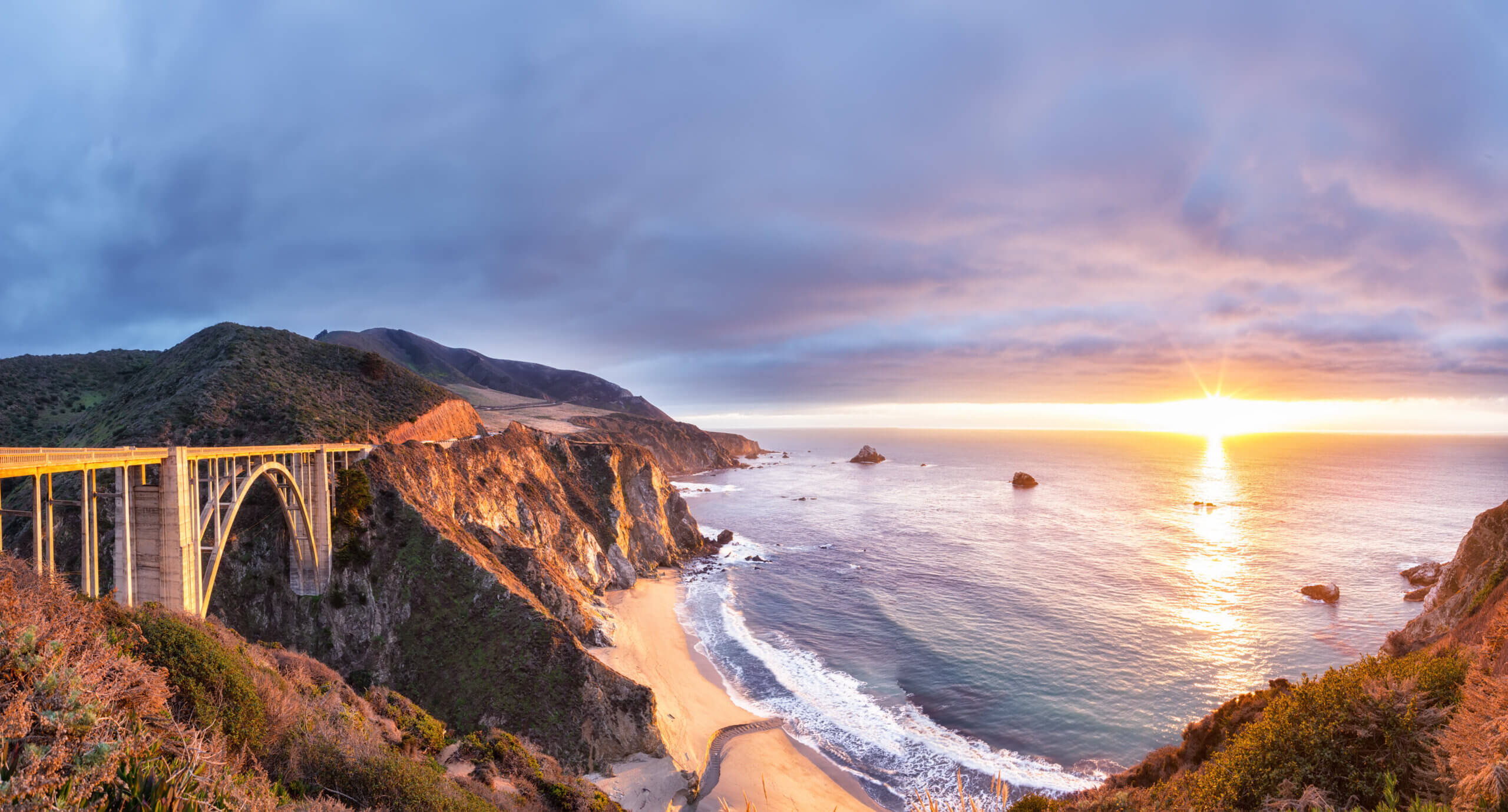 3. Causeway Coastal Route, Northern Ireland
Northern Ireland's Causeway Coastal route starts at Belfast and ends at Londonderry, spanning 202.73km (126 miles). The Giant's Causeway is perhaps the most well-known spot on the route, but there are so many other stops you need to make too.
Wander down the Whitehead Coastal Pass to see the pretty coloured buildings and perhaps even a dolphin sighting, or head to Carnfunnock Country Park, with its trails and manicured gardens.
Plus, with 75 EV chargers along the route, just 0.38 charges needed on average to complete it, and 68,323 Instagram posts, the Causeway Coastal Route comes out as the third EV-friendliest road trip.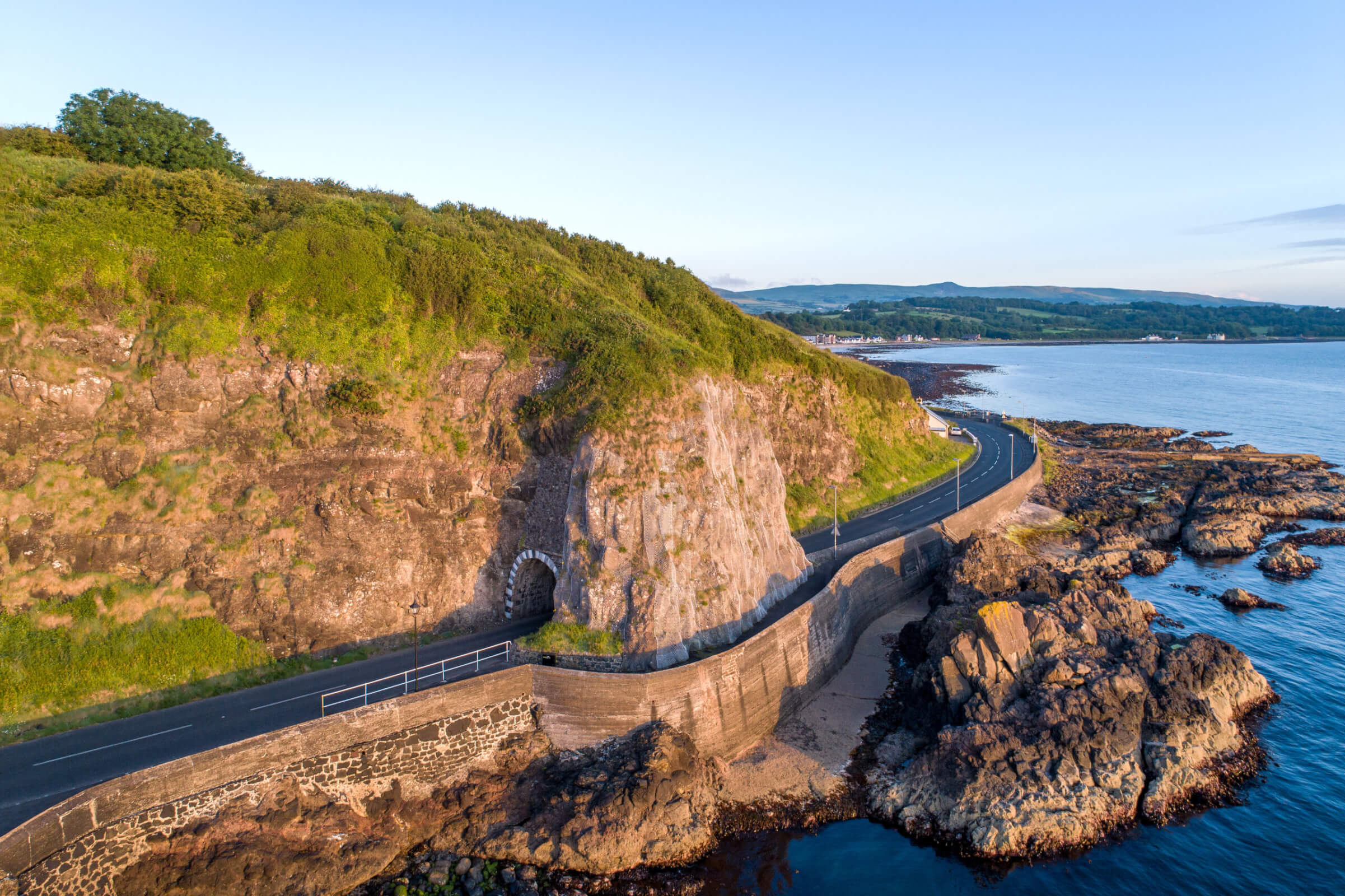 4. Epirus, Greece
In fourth place, with 232,593 Instagram posts, 31 EV chargers, and an average of 0.47 charges needed, it's Greece's Epirus. The route – which starts at Papigko and ends at Parga – spans 252.61km (157 miles), and covers beaches, castles, canyons, and everything in between.
Ioannina is the capital of the Epirus region, with its town housed inside castle walls. From here, you can catch a ferry to Lake Pamvotida, with its cute restaurants and cafes. You should also head up to Mount Tymfi, where you might spot sightings of snow, and make sure you spend the day at the beach. Monolithi Beach, near Preveza, stretches 22km, which makes it the longest beach in Europe!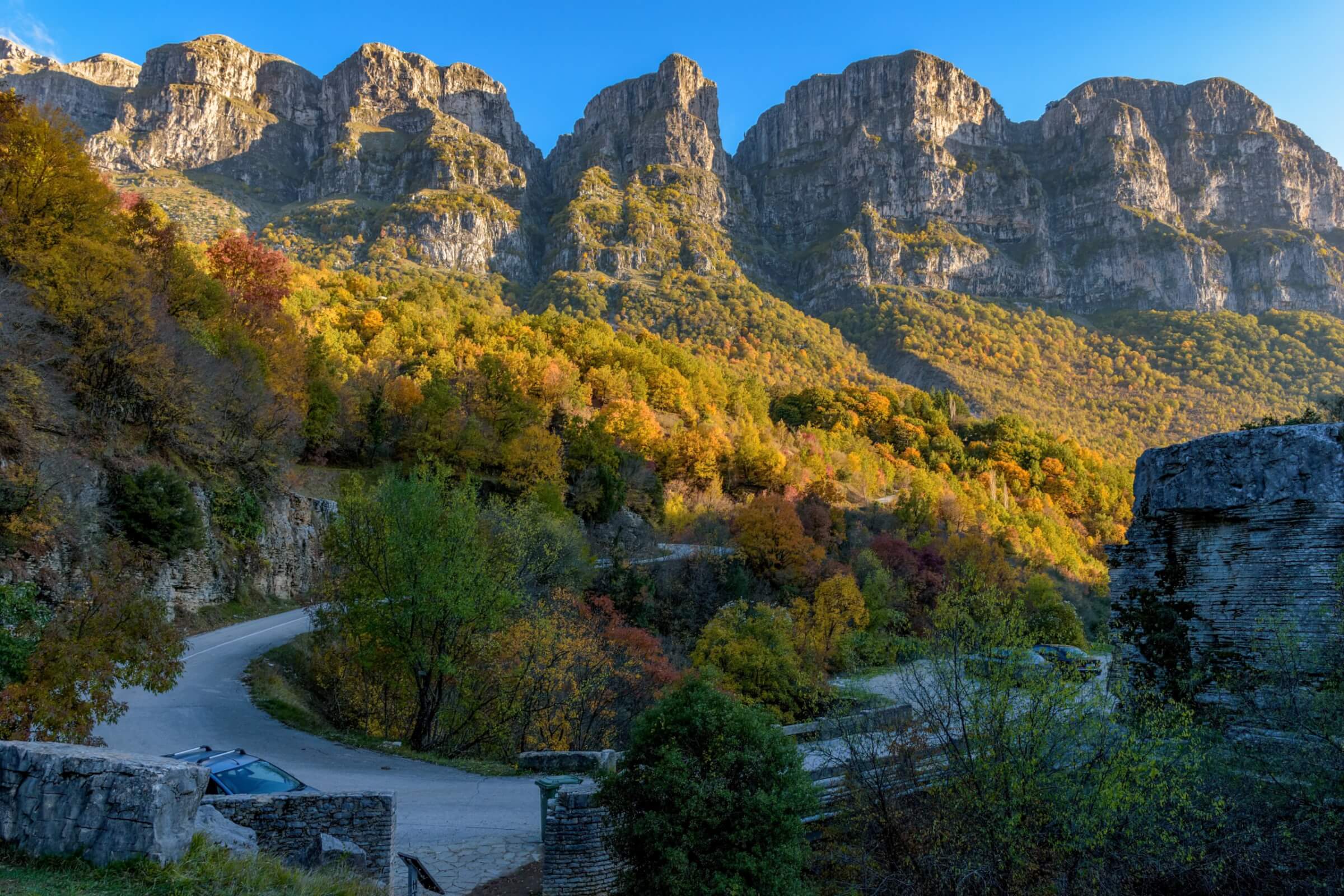 5. The Atlantic Road, Norway
Starting in Alesund and ending in Kristiansund, Norway's Atlantic Road stretches 254.22km (158 miles), with just 0.48 charges needed to complete it, and 42 EV chargers along the way.
With 27,012 Instagram posts, rest assured there are lots of great spots to take that perfect post for Insta. The road itself connects loads of tiny islands, so you'll feel like you're practically driving on top of the sea.
Check out the colourful buildings at Bud Fishing Village, and stop at the viewing platform at Askevågen, where you'll enjoy 360-degree views of the Atlantic Ocean. If you want to extend your trip, then head to the city of Trondheim for a couple of days.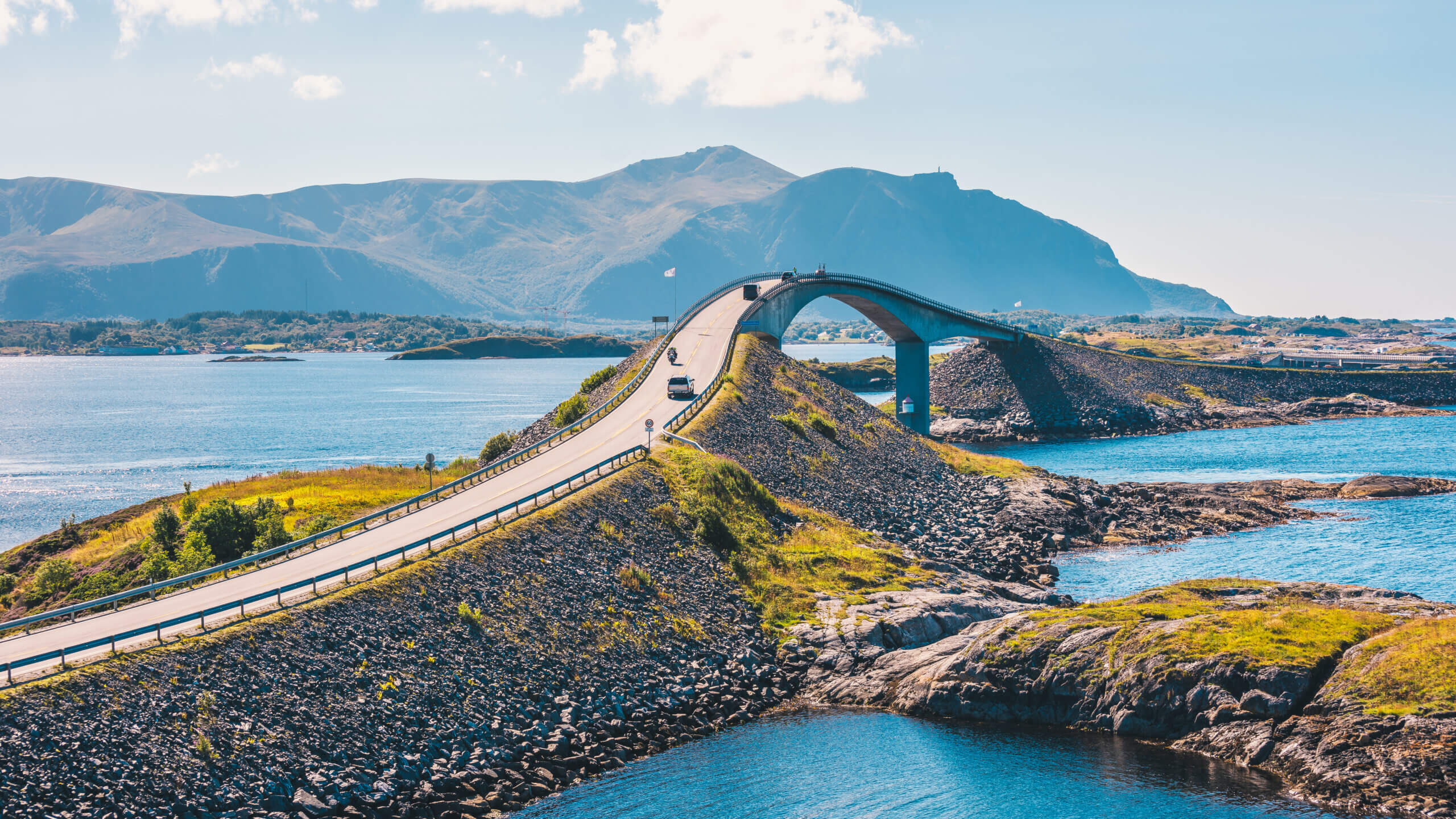 6. The Great Ocean Road, Australia
Spanning 273.53km (170 miles), The Great Ocean Road starts in Torquay and ends in Warrnambool, with sweeping coastal views wherever you look along the way. Stop off at Lorne with its popular surfing beach, and nearby Erskine Falls, where you can spend a full day hiking. You also need to make sure you stop off at Otway National Park, which is home to hundreds of cute koalas.
The route itself boasts 1,433,382 Instagram posts, alongside eight EV chargers and 0.51 charges needed to finish the route, which makes it an ideal trip to take if you drive an electric vehicle.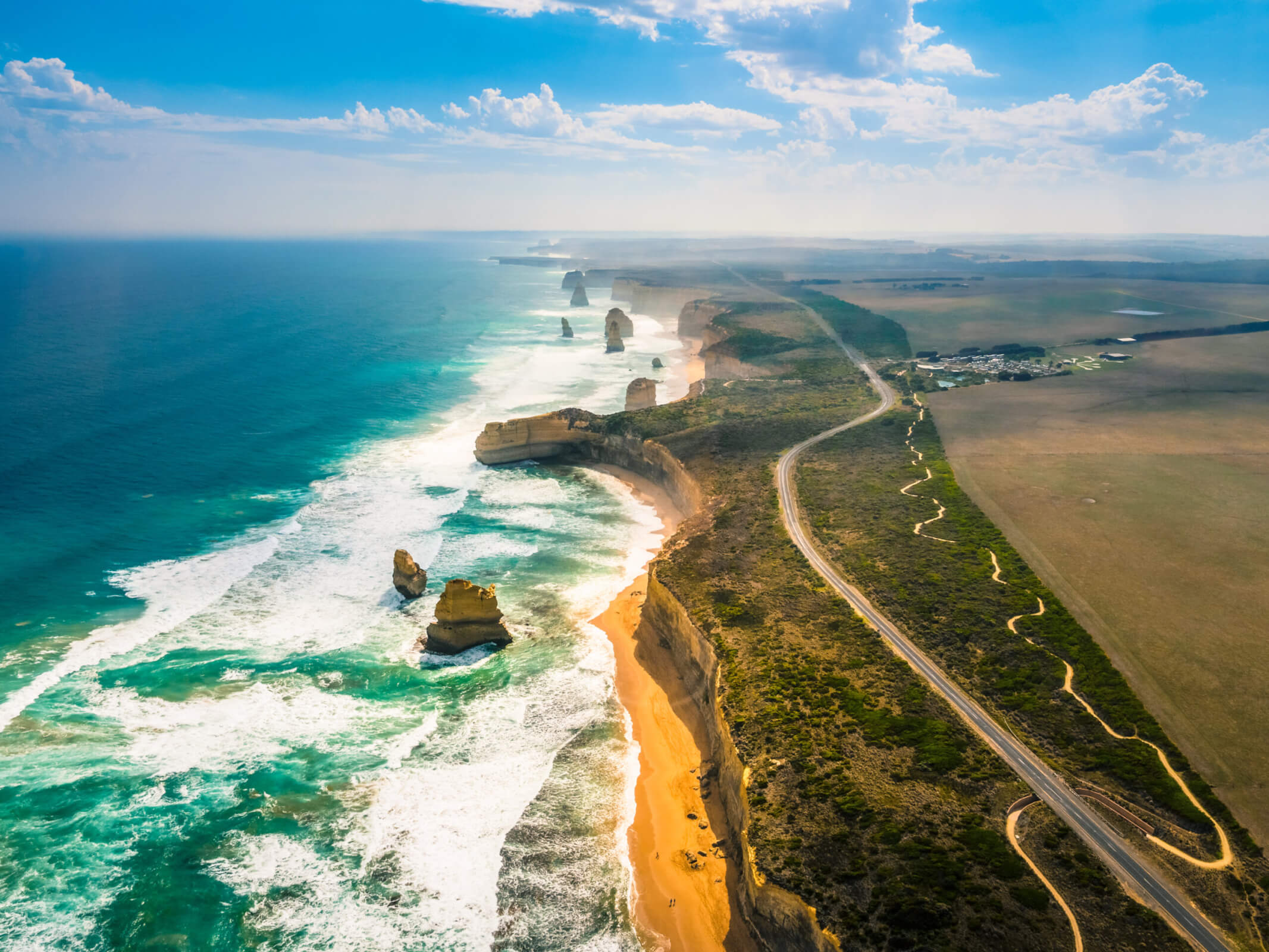 7. Cote d'Azur, France
In seventh place is France's glamorous Cote d'Azur. Starting in Menton and ending in Marseille, make Nice one of your first stops, where you can visit the Old Port, shop in the high-end boutiques, and dine on some of the most delicious French cuisine.
Grasse is also a must-see stop, which is known as the perfume capital of the world, and you could also drive by Monte Carlo. Often described as the playground of the ultra-rich, it's full to the brim with designer boutiques and super yachts.
The Cote d'Azur has the highest number of Instagram posts on our list, at 5,487,608; and with 174 chargers along the 302.49km (188 miles) route, you only need to charge your car 0.57 times on average to make it.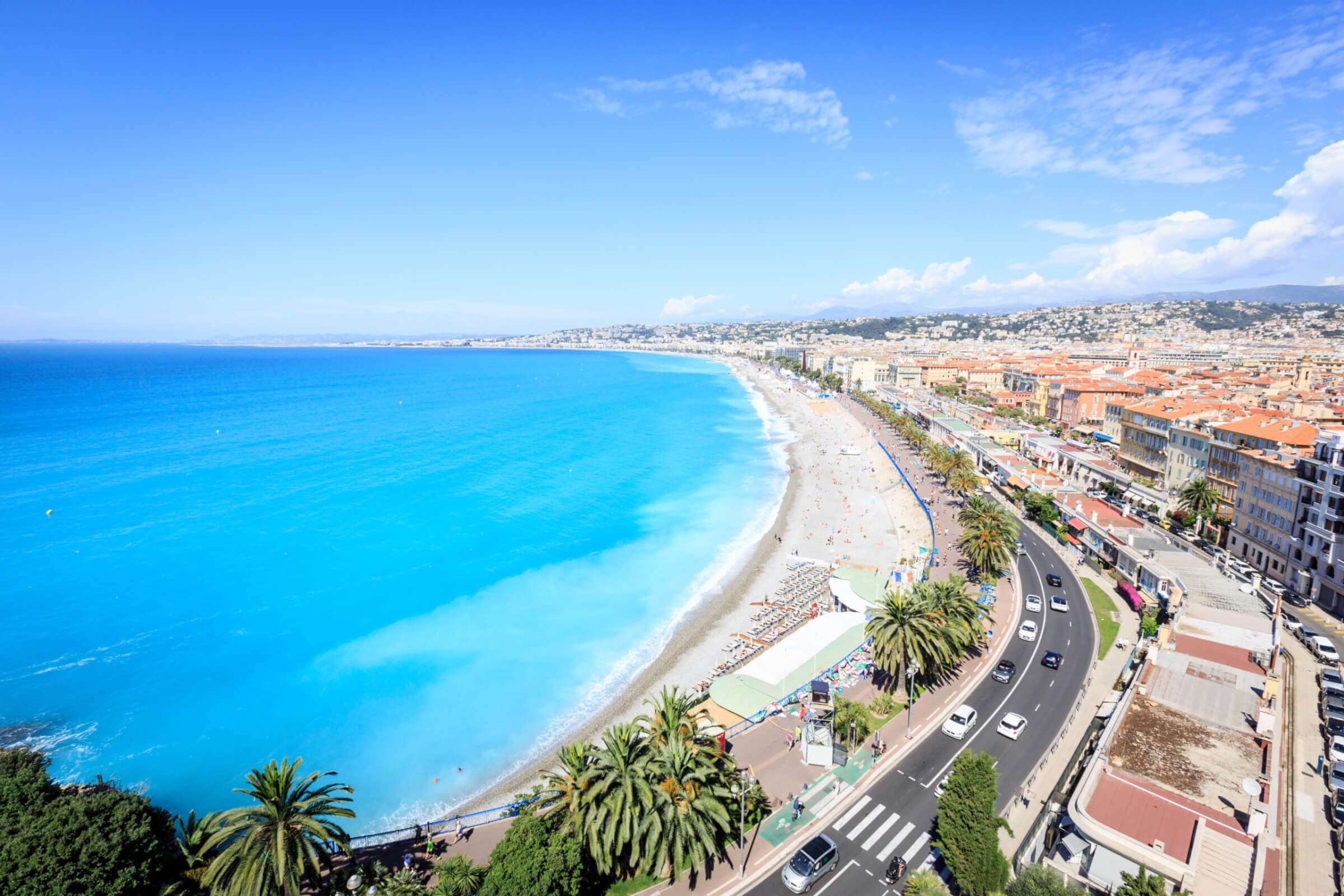 8. Catalonia, Spain
Starting in Cap de Creus and ending in Ebro Delta, the Catalonia route spans 382.94km (238 miles), has 135 EV chargers on the way, and takes about 0.72 charges to complete the trip.
Join the 3,509,067 posts already on Instagram and take several stop-offs along the way at several of the cute villages, including Cadaqués, Besalù, and Rupit, where you can hike up to the Salt del Sallent waterfall.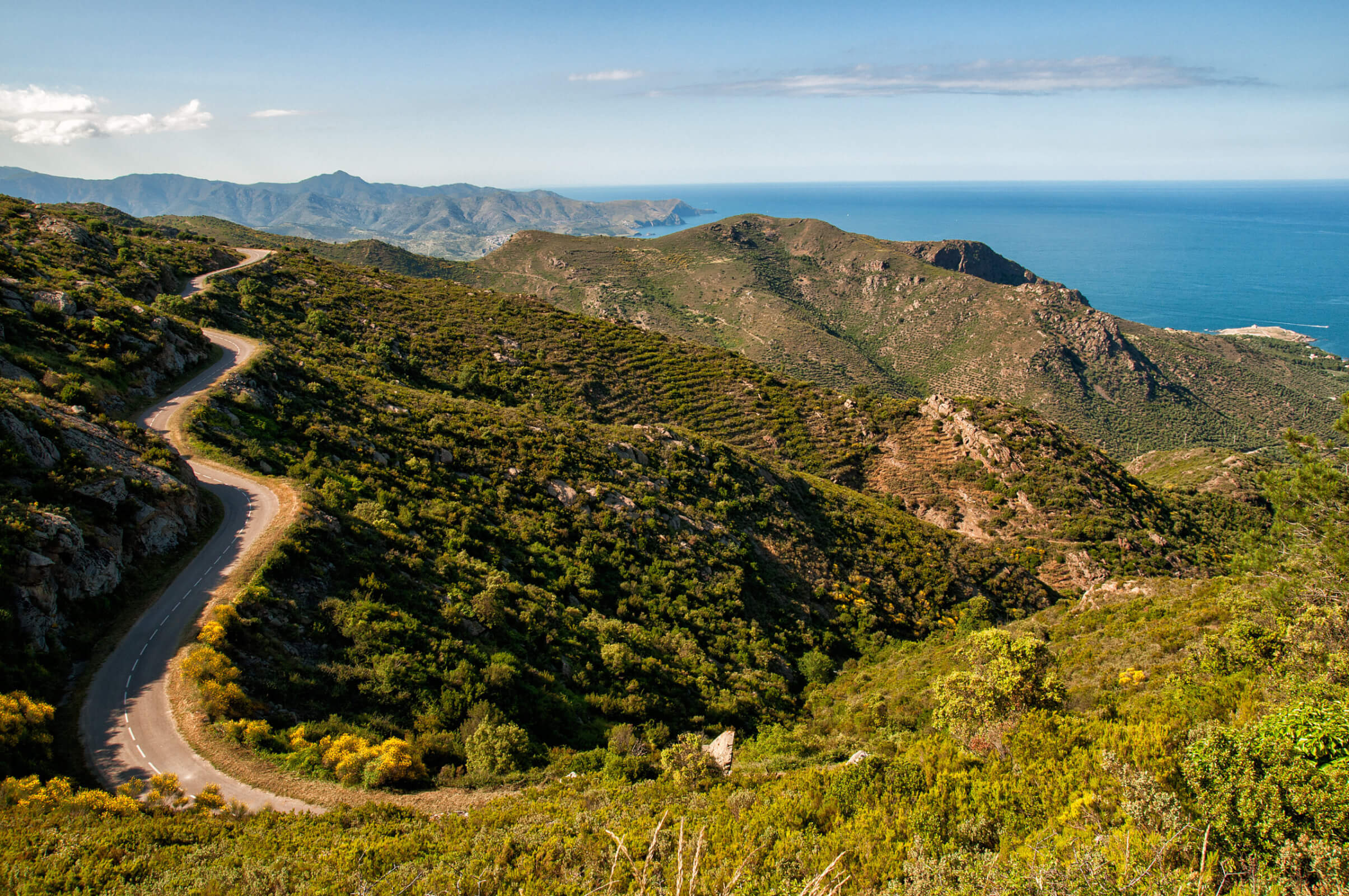 9. Romantic Road, Germany
in ninth place is Germany's Romantic Road, which starts in Wurzburg, and ends in Fussen, right by the Liechtenstein border. In total, the trip spans an impressive 410.3km (255 miles), has 300 EV chargers (although you should only need to charge up 0.77 times), and has 35,866 posts on Instagram.
Stop off at the Pfaffenwinkel area, where you can discover hilly countryside and ancient churches, and Rothenburg Ob Der Tauber, which is a typical medieval German town. But, no trip down the Romantic Road is complete without a day at Neuschwanstein – the fairy tale castle set high on top of the hill that was the inspiration for Disney's Sleeping Beauty castle.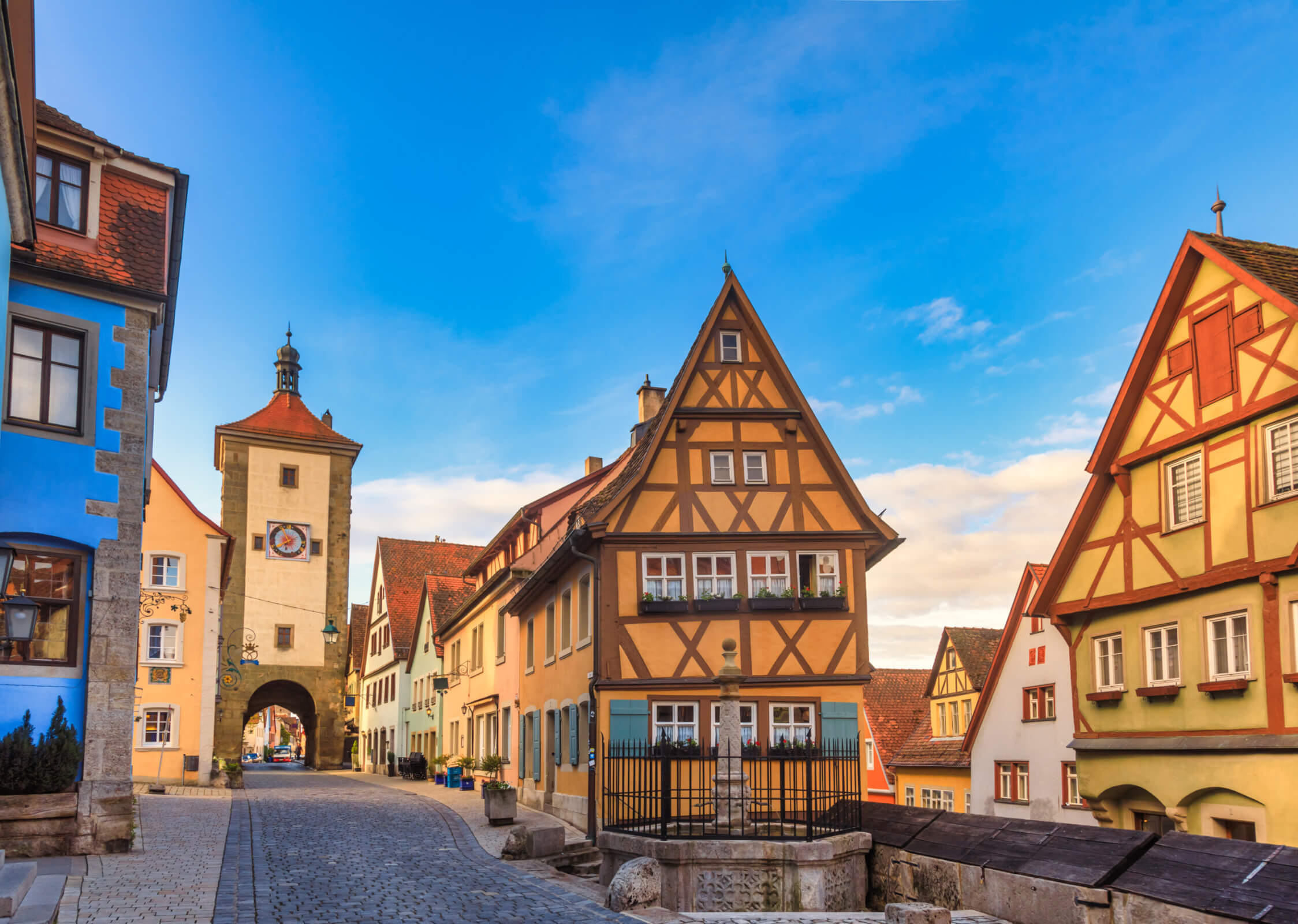 10. Blue Ridge Parkway, USA
Rounding off our top 10 EV road trips is the Blue Ridge Parkway, which starts in Afton, Virginia, and ends in Cherokee, North Carolina. Spanning 638.77km (397 miles), the route has 657,982 posts on Instagram and 90 EV chargers – although it should only take you 1.2 charges to complete it.
Make sure you stop off at the historic town of Lynchburg, before heading to Brevard, which is often referred to as 'the land of the waterfalls', as well as hiking up the Parkway Ridge Region.