Learning to drive is a pivotal life moment for many and one of the first real steps into adulthood, but the process of passing your test varies a lot around the world.
No matter where you learn to drive, you'll have to put in the hours behind the wheel and study hard for the theory test, but the actual cost of taking your driving test can vary from country to country.
We've taken a look at the costs of taking both your practical and theory tests around the world to see how the fees stack up. All prices are shown in US dollars, as well as the local currency.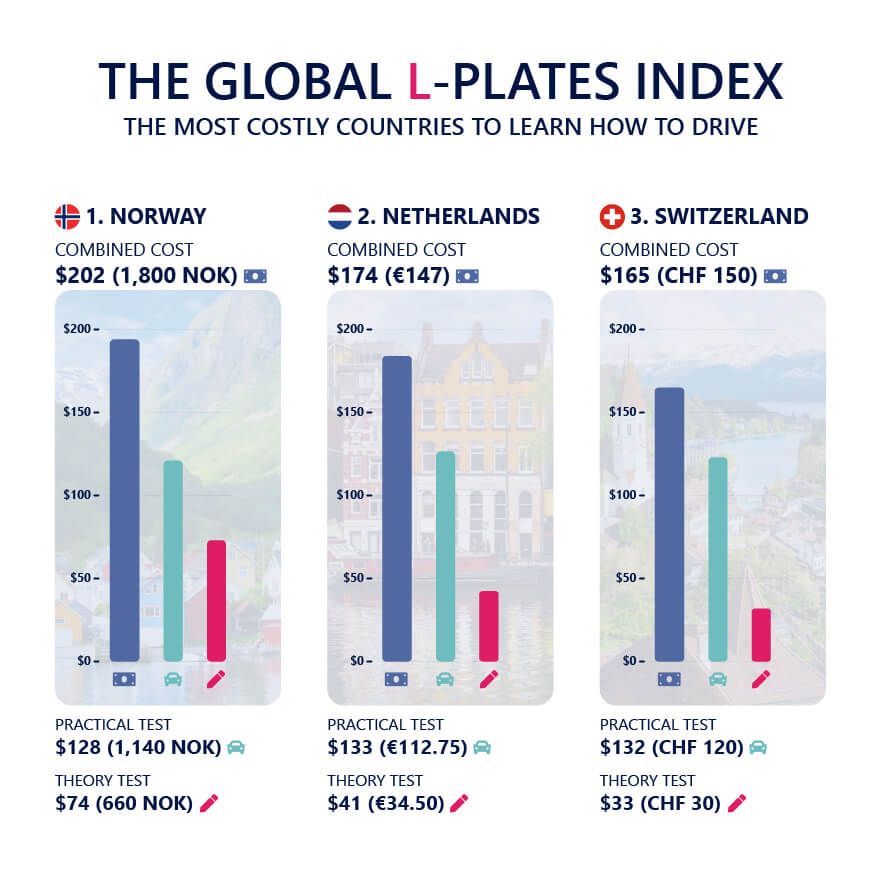 Norway – $202 USD (1,800 NOK)
Practical Test – $128 USD (1,140 NOK)
Theory Test – $74 USD (660 NOK)
Norway often features as one of the more expensive countries in the world,1 with the same being true when it comes to driving tests, with the local theory test costing the equivalent of $74 and $128 for the practical road test, for a total of $202.
Learning to drive in Norway can be a long and arduous process and other costs quickly stack up on top of those mentioned here. Even after all of that, drivers are only issued with a trial licence for the first two years!
Netherlands – $174 USD (€147)
Practical Test – $133 USD (€112.75)
Theory Test – $41 USD (€34.50)
The next most expensive country in which to learn to drive was the Netherlands, which is also the country with the most expensive practical test ($133), which is balanced out by the slightly cheaper theory test, which will still set you back $41.
Many in the Netherlands choose to ride a bicycle rather than drive, with a quarter of daily activity reportedly being attributed to cycling,2 but this actually plays quite a big part in the test too. Failing to yield to a cyclist leads to an instant fail!
Switzerland – $165 USD (CHF 150)
Practical Test – $132 USD (CHF 120)
Theory Test – $33 USD (CHF 30)
The combined cost of taking your practical and theory tests in Switzerland comes to $165, ($132 for the practical and $33 for the theory).
However, Swiss drivers also undertake ten hours of first aid instruction, as well as eight hours of road awareness theory courses before they can take their practical test.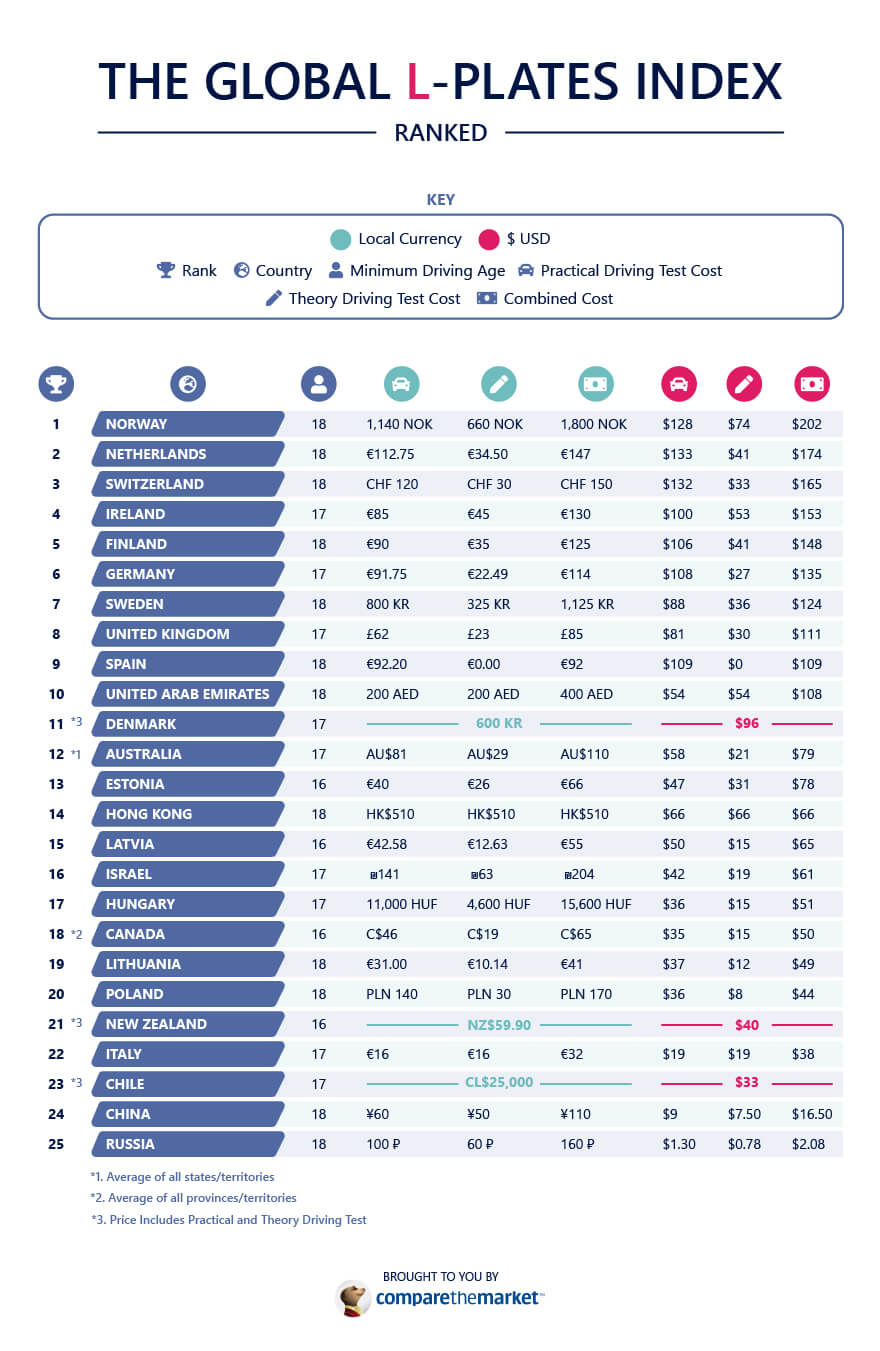 Information up to date as of 20/11/2020
Methodology
We looked solely at the costs of a practical and theory driving test in each country, from a variety of sources, not taking into account other costs that might apply across the different countries.
In Australia and Canada, driving licences are issued at a state level, so we've taken an average of the costs across each state/territory.