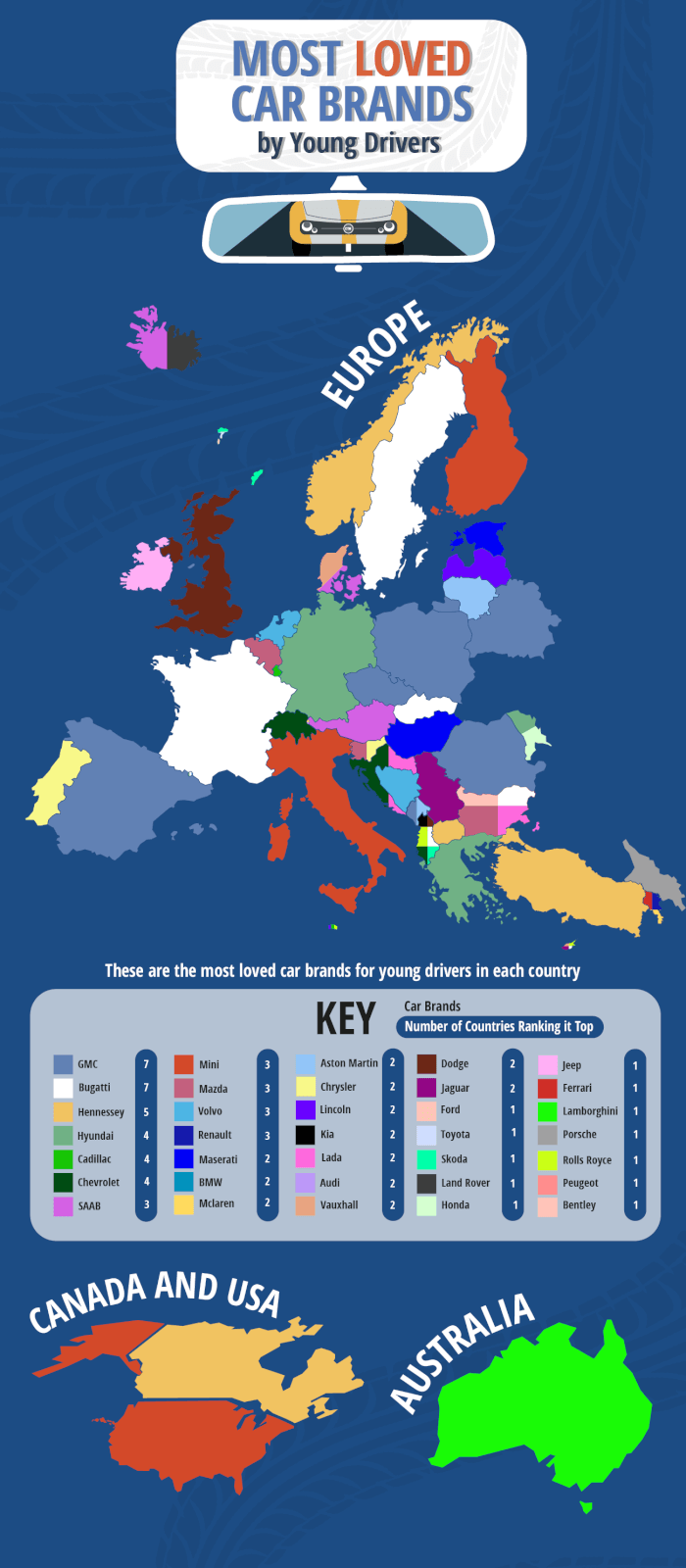 Coming in at number one, GMC is the most loved car brand, rising to the top in 7 countries, including the Czech Republic, Poland, and Spain. Interestingly, the GMC Terrain model has been cited as one of the safest options for teen drivers, as well as being on the more affordable side.1
In second and third place are Bugatti and Hennessey. Bugatti is the favourite in France, Slovakia and Sweden, amongst other countries, whereas Hennessey has come top in Canada, Macedonia, and Turkey. For Australians, Lamborghini is the most loved car brand – a brand no other country mentioned.
Other special mentions go to the UK and Ireland, who chose Dodge (the famous car used in the Fast and Furious franchise), and Jeep respectively – again, the only country to have it down as their most loved.
Interestingly, despite the USA loving huge pick-up trucks, their favourite car brand is actually a compact British classic: the MINI!
There were several brands that weren't named as favourites in any country, including Citroen and SEAT, as well as some more expensive brands including Tesla and Mercedes-Benz.