Rolls-Royce is the most loved car brand worldwide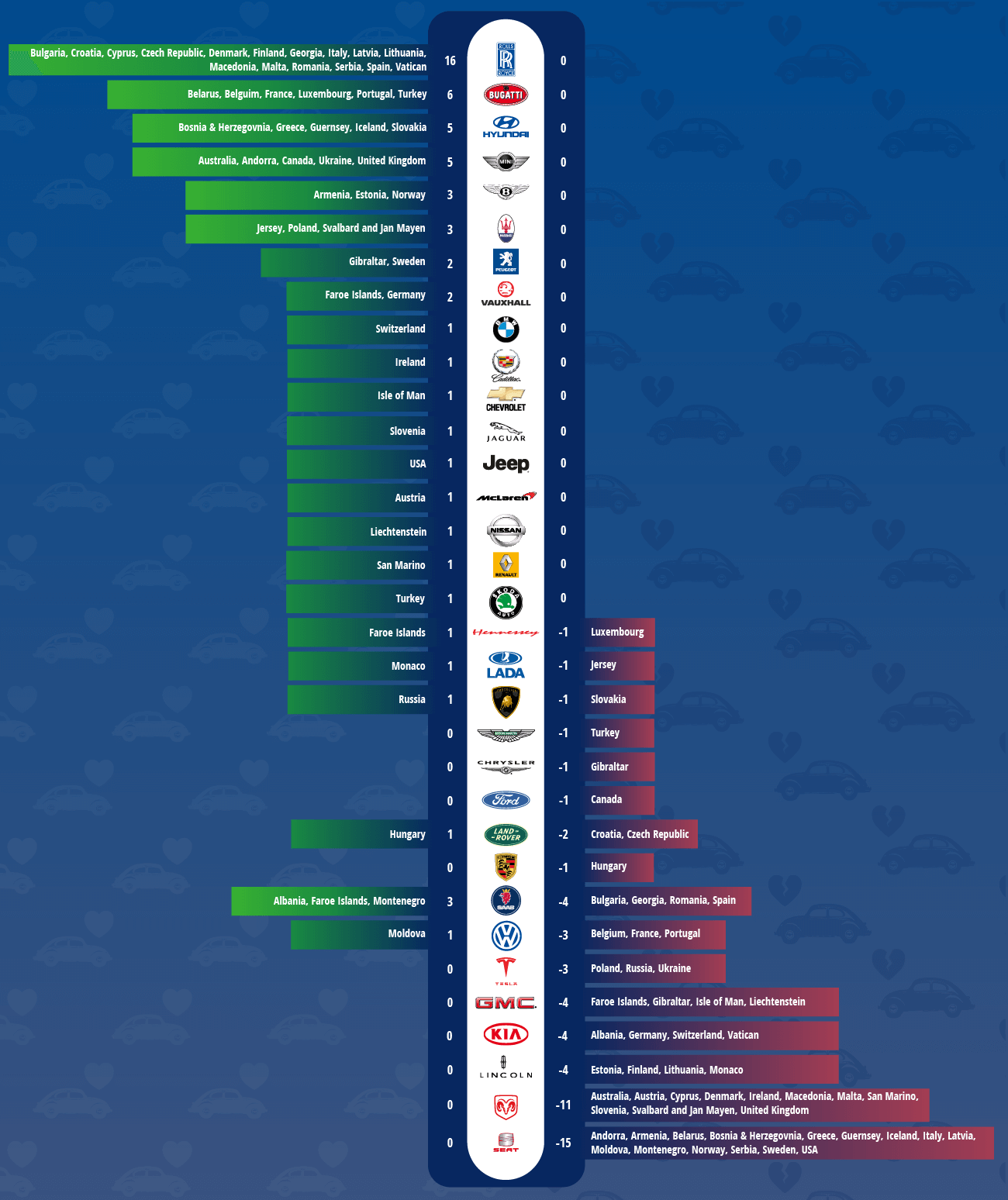 Rolls-Royce has the most positive sentiment across the world, with it being the favourite in 16 countries (all in Europe), including Croatia, Denmark, Italy, Malta and Serbia.
There's a three-way tie in second place for the most positive car brand, with Bugatti, Hyundai, and MINI all being cited as favourites in five countries. Bugatti is also favoured in Belarus, Belgium, France, Luxembourg and Portugal, whereas Hyundai is preferred in Bosnia, Greece, Guernsey, Iceland and Slovakia.
The MINI is the most-loved car brand outside of Europe, with Australia and Canada finding it the most positive, alongside Andorra, the Ukraine, and, of course, the country it originated in – the UK.
In contrast, the car brand with the most negative sentiment by far is Spanish brand SEAT, with 15 countries having it as their least favourite. Aside from the USA, SEAT's negative sentiment is from European countries, including Greece, Iceland, Latvia and Norway.
In second place is Dodge, a Michigan-based brand. This was the most negative brand for 11 countries, including Australia, Ireland and the UK. In joint third place was GMC, Kia, and Lincoln, each securing last place in four countries.