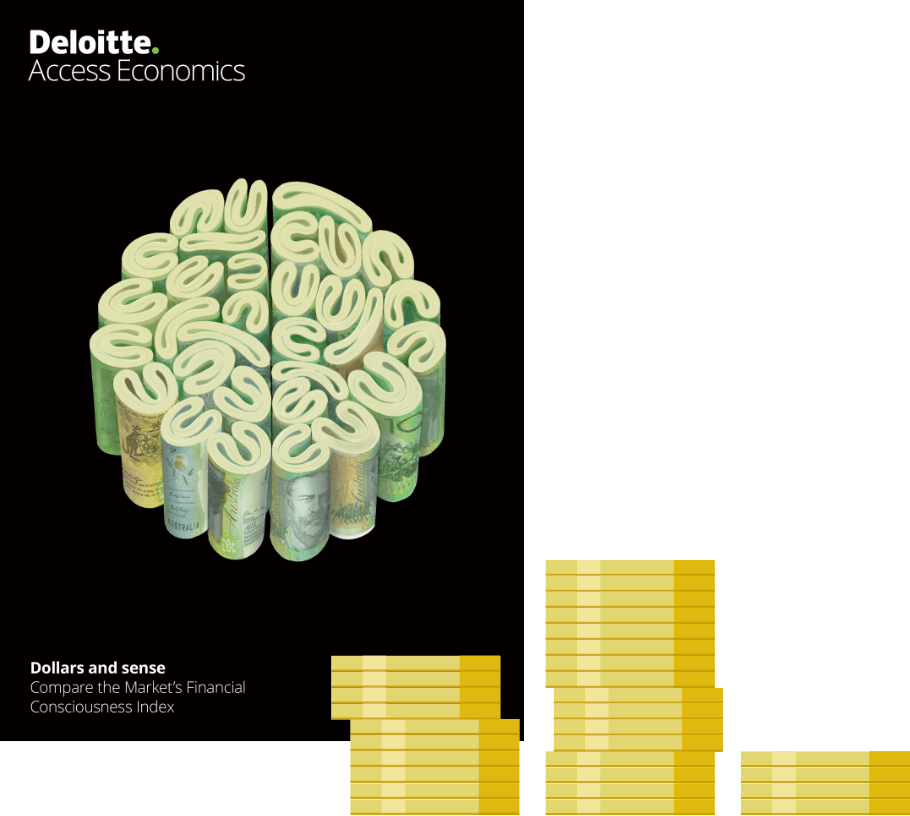 The Financial Consciousness Index report
Compare the Market engaged Deloitte Access Economics to help investigate what drives a person's financial behaviour and choices. The result is the Compare the Market Financial Consciousness Index, which measures the extent to which a person is conscious or aware of their ability to affect and change their own financial outcomes, encompassing their willingness to act, and the extent to which they are able to participate in financial matters.
About Deloitte Access Economics
Deloitte Access Economics is Australia's pre-eminent economics advisory practice and a member of Deloitte's global economics group. The team at Deloitte Access Economics is united by a passion for economics and a belief that it can create a better future for all. Every day we apply rigorous economic analysis to tackle the big issues, making Deloitte Access Economics one of the most referenced sources of economic authority for media, government and business in Australia.
Deloitte Access Economics' rigorous qualitative and quantitative analysis is supported by proprietary and specialist models refined over many years. Our highly qualified economists and practitioners have a strong reputation for objectivity and integrity.