Methodology for the above: The data reflects the money transfers to the top 10 worldwide recipient countries of personal money transfers based on data from the World Bank Bilateral Remittance Matrix 2018. Data is based on the top 10 countries and the three highest nations they send money to, as well as the top three nations each top 10 recipient country received funds from.

Compare money transfer costs
If you're sending money overseas, try comparing your options to see if you can find a great-value transfer price. With fees and exchange rates differing between providers, it's essential to assess your options so you're paying a price you're comfortable with.
Compare rates before you send money overseas using our international money transfers comparison tool. It's free to compare and takes just a few minutes. Simples!
Why do people send money overseas?
Money for family back home
According to the United States Congressional Budget Office, it's common for migrants to regularly send money to their home country through banks, by sending it directly to family members, or by making financial investments in their birth country.10 For example, the top three countries that receive the United States' top money transfers are Mexico, China and India.3
The USA has high migration numbers from these countries, with US Homeland Security data showing that the most lawful permanent residents are from Mexico and China, while India ranks as the sixth-highest.11
Meanwhile, in India, which received the highest amount of transfers worldwide, close to 60% of money transfers are intended to help family directly. In contrast, just over eight per cent of money transfers are for investment purposes.12
Friendly neighbours
Based on World Bank data, there's a trend for many countries to transfer money to neighbouring nations. For example, France, Germany and Switzerland all sent the largest amount of money to other European countries. In Russia, the top three hotspots where money was transferred in 2018 was Ukraine, Uzbekistan and Kyrgyz Republic, all countries that are within proximity of the nation.3
Meanwhile, the US shares a border with Mexico, which was its highest recipient of transfers. China transferred the highest amount to other Asian nations, including Korea, the Philippines and Japan.
The payment of wages
Money transferred between countries could be to pay employees who once carried out work in a particular country. The World Bank states that personal remittances paid can include payments to employees who worked seasonally or for a short period before returning home.1
Meanwhile, the Congressional Budget Office in the US believes many people return to their home country but retain bank accounts and other financial assets in the US.13 They then continue to transfer funds from their US accounts to other nations around the world.
The cost of sending money varies significantly
While the global average is currently 6.8%,7 it's much higher and lower in some nations – which could boost or decrease money transfers from these locations.
For example, data shows that transfers from Russia, which is one of the highest senders globally, can be as low as 1.7%. In contrast, it can be as high as 27.2% in Angola, 16.2% in South Africa and 15.6% in Tanzania.4 This means it would cost more to send the same amount from different locations.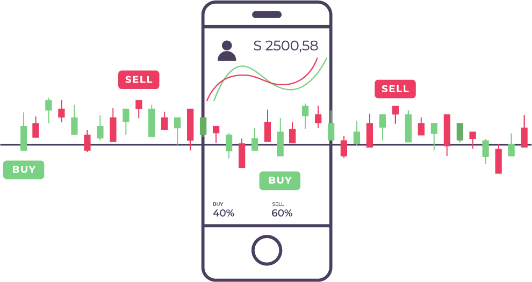 The impact of COVID-19 on money transfers
The World Bank predicts that the COVID-19 pandemic will hugely impact the world's money transfer habits, with the largest decline in recent history anticipated.7 The impact will be felt differently across the globe. For example, money transfers to Europe and Central Asia are anticipating drops of around 28%.7 On average, they're expected to drop by an average of 20% due to the economic crisis and loss of wages caused by shutdown procedures around the world.
Many developing nations rely on money transfers for healthcare, food, education and other basic necessities and a sharp drop could significantly impact these countries.7
Money transfers per capita per country
It's interesting to note that some of the top senders of money transfers have small populations, so having a large population doesn't automatically mean that a country will send large amounts of money. Using the total amount sent and each country's population, we've calculated a money transfer rate per capita. Population was determined using 2020 estimate data per country from the Central Intelligence Agency's World Factbook.17