Road safety inventions since the nineteenth century
1. Traffic Lights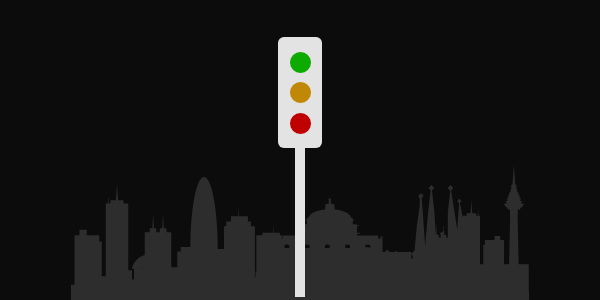 The traffic light (also known as a traffic signal) was invented by Garrett Augustus Morgan, an American businessman and inventor. He patented his invention in 1923 before selling it to General Electric later that year 1. Traffic lights replaced traffic wardens manually operating signs, and were first installed in Cleveland, Ohio.
In Australia, the first traffic lights were installed in:
Melbourne at the Swanston and Flinders Street intersection in 1928;2
Sydney in 1933 at the Market and Kent Street intersection;3 and
Brisbane on the Ann Street, Upper Albert Street and Roma Street intersection in 1936.4
2. Pedestrian Crossing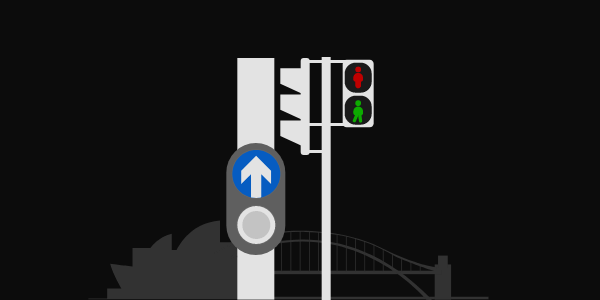 Painted studs or dots on the road were used to mark pedestrian road crossings from 1934. The first modern pedestrian crossing, consisting of large white stripes (hence the name 'zebra crossings'), were installed – or painted – in Slough, England in 1951.5
Simple pedestrian crossings with striped poles lines marking where to cross were in use in New South Wales (NSW) by the 1930s, mostly in metropolitan areas and around schools.6
3. Speed bumps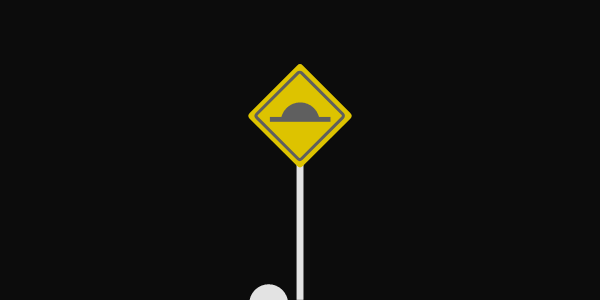 The modern speed bump is attributed to Nobel Prize winner Arthur Holly Compton, who got sick of motorists speeding past Washington University where he worked. In 1953, he designed a series of humps to force drivers to slow down.7
It would take a while for speed bumps to become standardised, with the UK establishing rules for speed bumps by 1983. 8 The Australian standard for speedbumps was last updated in 2004, which changed the design to a trapezoid shape with yellow and black stripes.9
4.     W-Beam road barriers

In 1933, the Armco company designed the highway guard rail, also known as a W-Beam or the Armco road barrier.10
In a joint venture with John Lysaght, Armco set up the Commonwealth Rolling Mills in the same year to produce steel beams in Australia. Later changing the name to Ingal, this Australian venture was the first to introduce a version of the Armco road barrier in the Pacific region, also in 1933.11
5. Stop Sign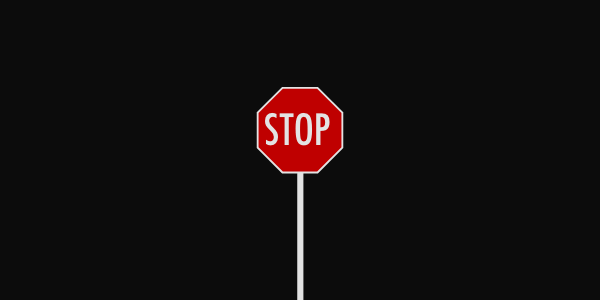 The first stop sign appeared in the USA in Detroit in 1915; however, the standard design wasn't set until 1924. This stop sign was a white octagon with black letters and was later changed to white letters on a red background in 1954. 12
The Australian national standard for stop signs was agreed upon in 1935. 13 The country would later adopt the red octagon and white letter format, which we see today.
6. Painted Road Lane Markings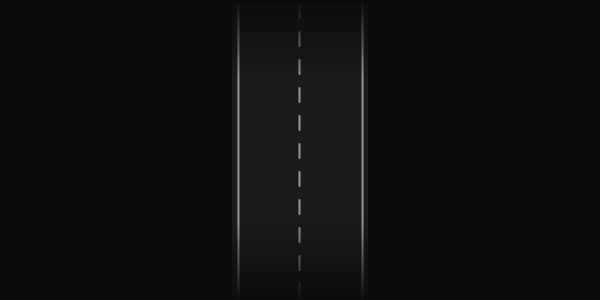 While the origin of who came up with the white stripe road marking is disputed, most attribute it to Edward N. Hines who, while delivering milk bottles in 1911 in Detroit, got the idea for dividing the road with a white line from drops of milk falling off his cart. Others claim lane markings were in use as early as 1907.14
7. Roundabouts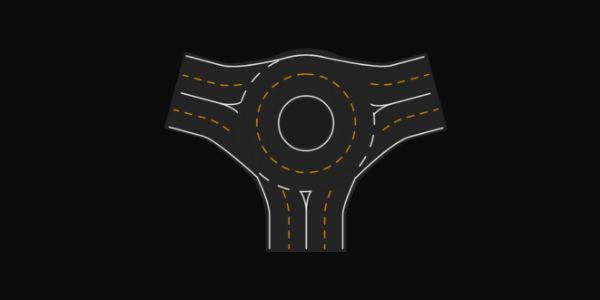 Circular intersections have been around since the 18th century, 15 and made their appearance throughout Australia's major cities following federation. The Argus Weekend Magazine included an article on July 8, 1939 discussing the new roundabout in St Kilda and calling for more of them to reduce traffic elsewhere.16
8. Speed limits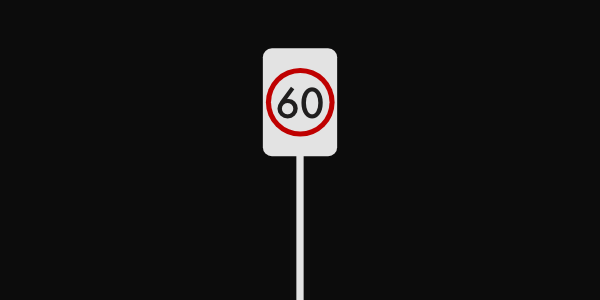 Speed limits are actually quite old, with the first offence dating back to before the 1900s in the UK. Englishman Walter Arnold earned the dubious prestige of being the first man to ever receive a speeding ticket after driving his automobile at 8mph in a 2mph zone in 1896 in Kent.17
In Australia, speed limits changed in 1974 when the country transitioned from the imperial system to the metric system for all units of measurement.18
9.     Train boom gates

Australia had warnings signs at train crossings by 1935. NSW got some reflectors and metal warning signs in 1939.19 It wasn't until 1968 during the Vienna Convention on Road Traffic that the flashing red light and boom gate train crossing system was established.20 While Australia wasn't one of the original signatories (which included over 30 countries), the nation quickly followed suit and added red flashing lights.
10.     Cat's eye reflector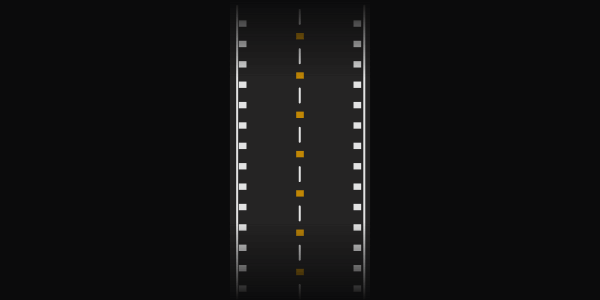 These colourful little studs are typically found along the sides of the roads or lane markings and shine light back at you when your headlights are on. Cat's eye reflectors were invented in the UK in 1933 by Percy Shaw. 21 They would gain popularity later during the Blitz when blackouts made it difficult to drive cars at night. Following the Second World War cat's eye reflectors then became popular around the world. 22
Brought to you by Compare the Market, making it easier to compare Car Insurance in Australia.