How do we manage stress?
For all nations surveyed, the most common method people said they use to manage stress is reading, watching TV or engaging in some form of hobby. The second most popular method was exercise, and this was also the same across all three countries.
There were some differences between the countries for the rest of the responses. The third most common response in Australia was "I usually do nothing to manage my stress", whereas as in Canada and America it was "talking with a friend or relative".
| | | | |
| --- | --- | --- | --- |
| What do you do to manage your stress? | Australia | Canada | USA |
| Reading, watching TV, or engaging in some form of hobby | 23.20% | 27.50% | 29.60% |
| Exercise | 22.80% | 25.10% | 22.80% |
| I usually do nothing to manage my stress | 13.90% | 10.40% | 10.30% |
| Over-eating | 13.40% | 11.50% | 7.40% |
| Talking with a friend or relative | 11.60% | 12.20% | 14.40% |
| Other | 5.20% | 3.90% | 4.60% |
| Talking to a professional | 3.80% | 5.00% | 5.50% |
| Retail therapy | 3.20% | 1.40% | 2.90% |
| Under-eating | 2.90% | 3.20% | 2.60% |
Interestingly, breaking the stereotype, more Australian men than women said they managed their stress with retail therapy, talking to a professional or talking with friends and relatives.
In Canada, men are more likely to exercise, talk to a professional or do nothing. Canadian women were more likely to overeat, read, watch TV or hobby, retail therapy, or talk with friends and family.
Last but not least, American women were more likely to report overeating, retail therapy, talking with friends or not doing anything to manage stress, while American men were more likely to use exercise, reading, television or hobbies to manage their stress.
Other popular ways of managing stress
In Australia, the most common other ways respondents listed were alcohol, medication, meditation and drugs, in descending order. In Canada drugs (specifically cannabis, which is legal in Canada) was the most common "other" coping mechanism for stress, followed by alcohol and medication. In the USA the most common 'other' ways were praying, medication and meditating.
Medical attention and treatment for stress: Is this a popular option?
When asked whether people have required medical attention for their stress, most survey respondents from Australia, Canada and the USA said they have never required treatment.
For Australians who did receive medical attention the most common type of treatment was a mental health appointment with a psychologist (14.70%). In contrast, the most popular treatment in Canada and the USA was prescribed medication from a doctor (13.80% and 12.30% respectively).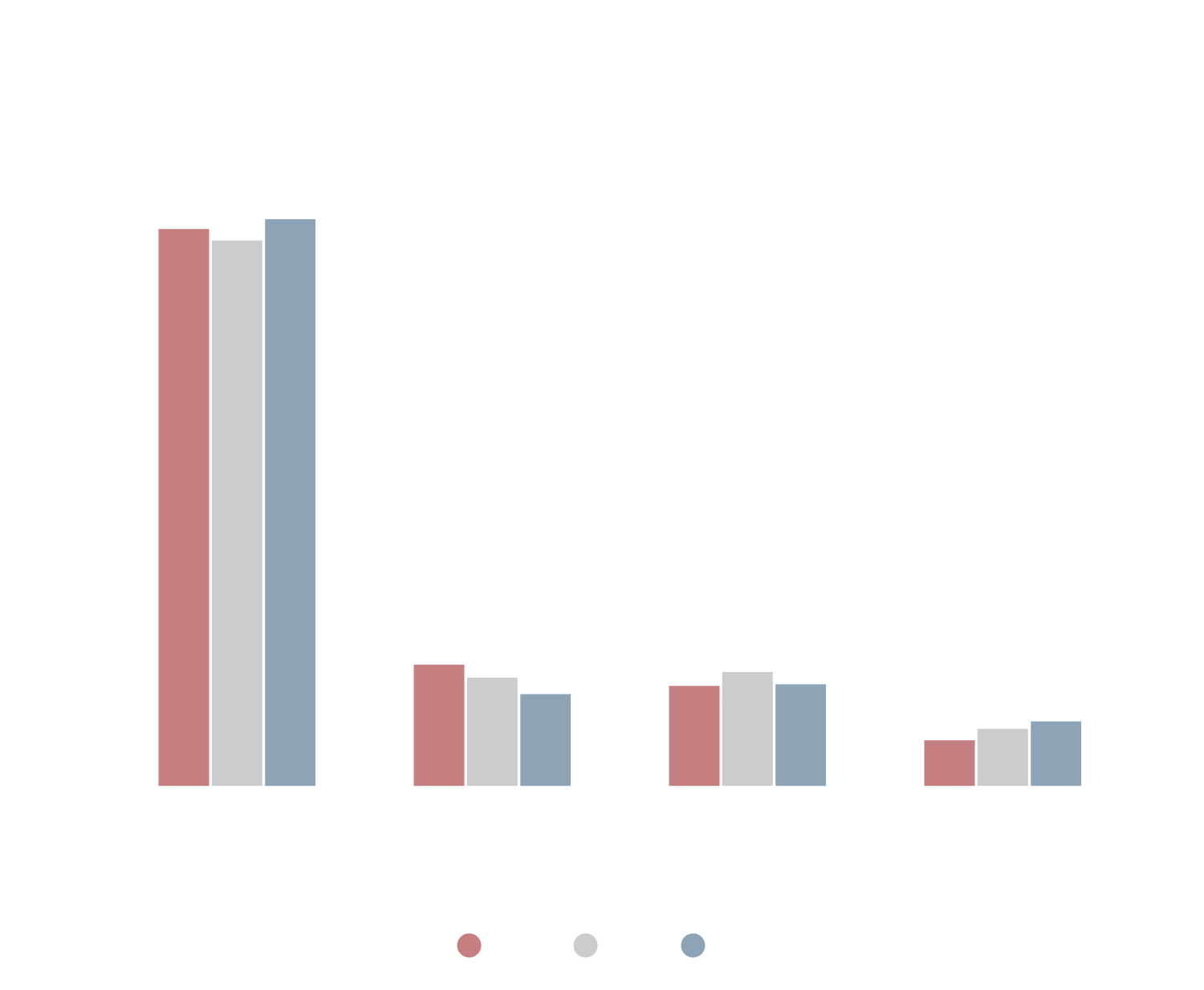 Compare the Market's Head of Health Insurance, Lana Hambilton, says it is important people don't ignore their mental health.
"Countries like Australia, Canada and the USA have been working to reduce the stigma around mental health and seeking care. If you need assistance there are resources available that can help," says Hambilton.
"Mental health issues can often require urgent attention. Sadly, we have seen the waitlist for psychologists blow out by up to twelve months in some parts of Australia. Likewise, the number of psychiatric emergency presentations in hospitals has been steadily increasing over the past five years."
Hambilton explains that in Australia, there are two main approaches to receiving mental health care. With a referral from a GP individuals can seek in-hospital psychiatric treatment through both the public and private system, or a GP can also create a Mental Health Treatment Plan, which subsidises a set number of visits with a psychologist. Patients can also make a private booking directly with a Psychiatrist but doing so means there is no Medicare rebate. Supporting these services are several support lines where people can talk to a professional over the phone.
"People without private health may be concerned about waiting periods before they can see a psychologist," Hambilton says, "many health funds do run special promotions on extras policies with out-of-hospital psychology cover where some waiting periods are waived entirely. As for hospital policies with psychiatric care, these policies only have a two-month waiting period, even if it is a pre-existing condition for patients. This is great for new health insurance customers as it helps them use their cover even sooner."
"Private health insurance is there to support you financially when life factors leave you physically or mentally unwell by reducing out-of-pocket costs and providing greater choice in treatment for your needs.
To talk to someone and receive support with mental health, the following Australian organisations are available to call 24/7. In an emergency situation please call 000.
Lifeline – 13 11 14
Kids Helpline – 1800 55 1800
Beyond Blue – 1300 224 636