It's a classic question you might come across in a 'getting to know you' exercise at work or university.
"Assuming your loved ones and pets are safe, what three items would you take with you and save in an emergency?"
It's not pleasant to think about, but in the event of a natural disaster or emergency like a wildfire or flood, you might only have minutes to grab your things and evacuate. The answers to this question reveal things about us, such as the items we value and what we think is important to have at hand in such a crisis.
To get a better understanding of what possessions people truly value and would save, the home and contents insurance experts at Compare the Market surveyed over 3,000 Australian, Canadian and American adults.
What would you choose to save in an emergency?
Mobile phones, wallets and personal documents most likely items to be saved in an emergency
Across all three nations, the three most popular choices were the same: mobile phones, wallets and personal documents (such as birth certificates).
Sentimental items also proved a popular choice to save in an emergency. Photographs, family heirlooms and special sentimental items were in the top 10 choices, as were personal devices (like tablets, laptops and computers), and stashes of money.
Sporting equipment, tools (separate from equipment required for work) and musical instruments were the least prioritised items.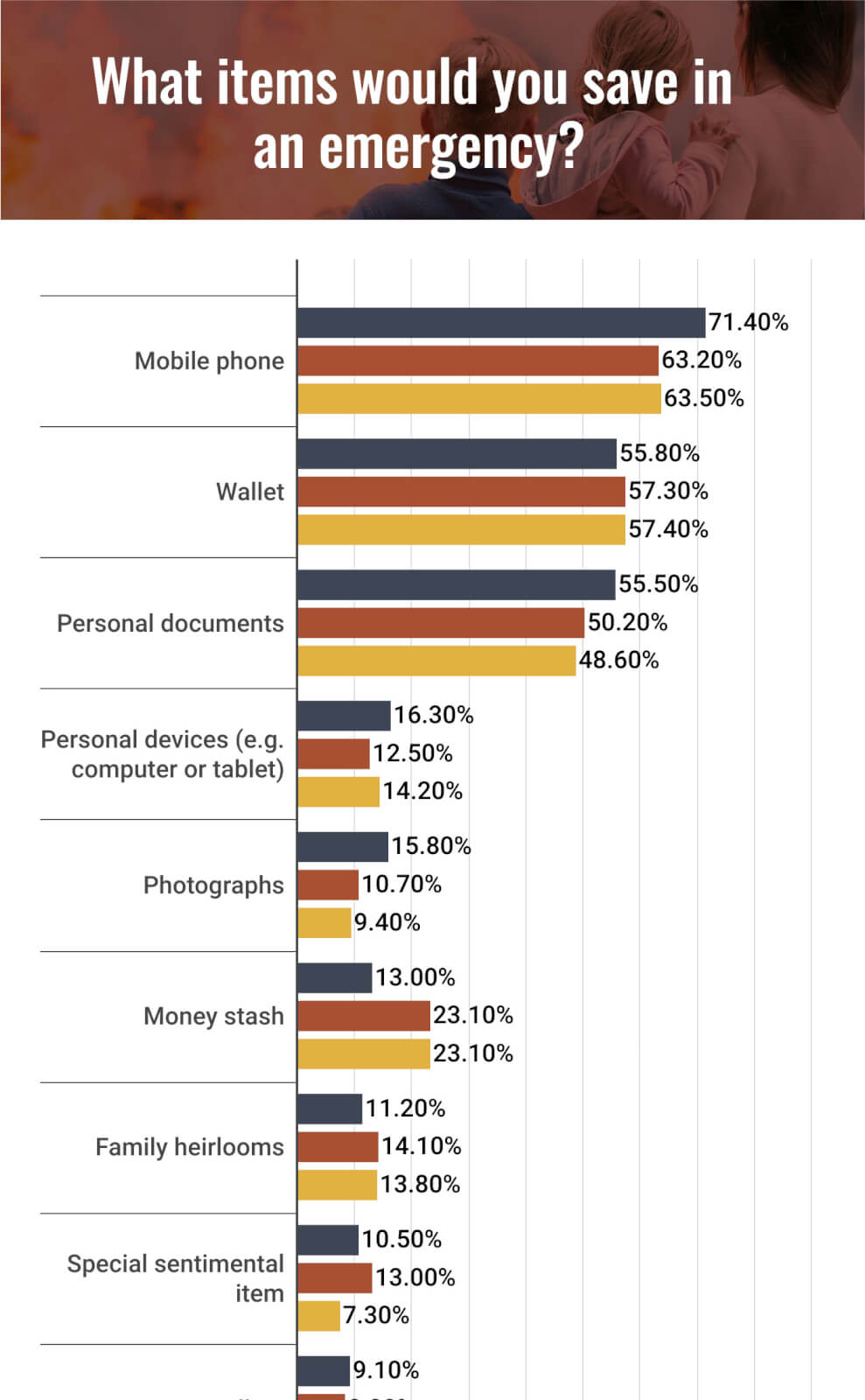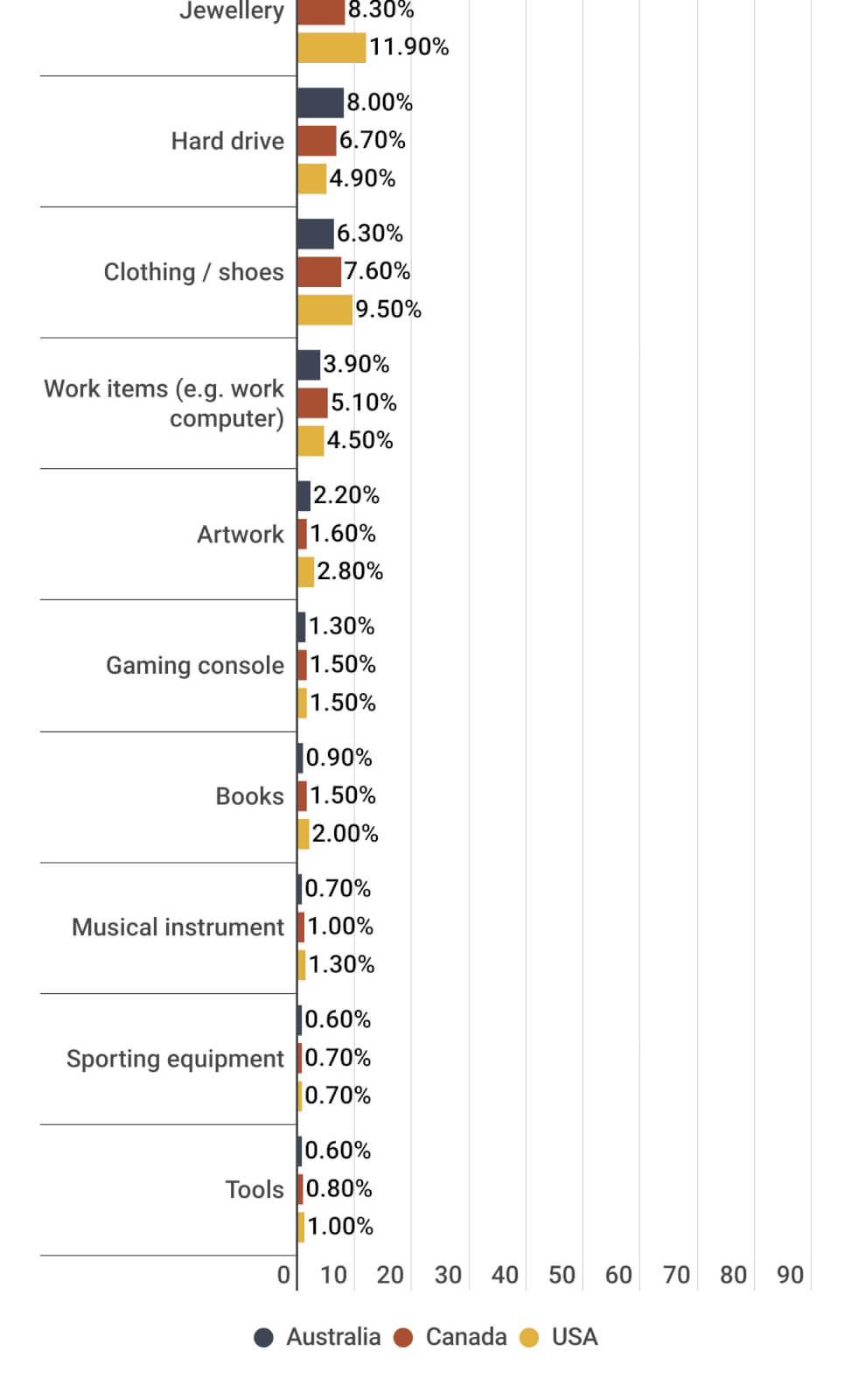 Download this chart as a single PNG image
Adrian Taylor, General Manager of General Insurance at Compare the Market, says it makes sense that most people would choose to bring their phones, wallets and personal documents in an emergency.
"Phones help us keep in contact with people, which can be crucial during a disaster. Our wallets typically have our credit cards, driver licence and other forms of ID that we will need to get around and buy things," Mr Taylor explains.
"Personal documents like birth certificates, on the other hand, are very hard to replace and are a key part of proving your identity for a range of services. These are incredibly important to take with you in an emergency."