While science shows the increasing likelihood of rising waters, we also wanted to check the pulse on what regular people think about the dangers of rising sea levels. Our survey found that Australians were equal parts concerned about how rising waters would impact their home (44.2%) and completely unphased by the potential risk (44.6%). Both Americans and Canadians were more likely to have never considered how rising waters may affect them down the line, with 14.8% of Americans and 18.3% of Canadian admitting as much.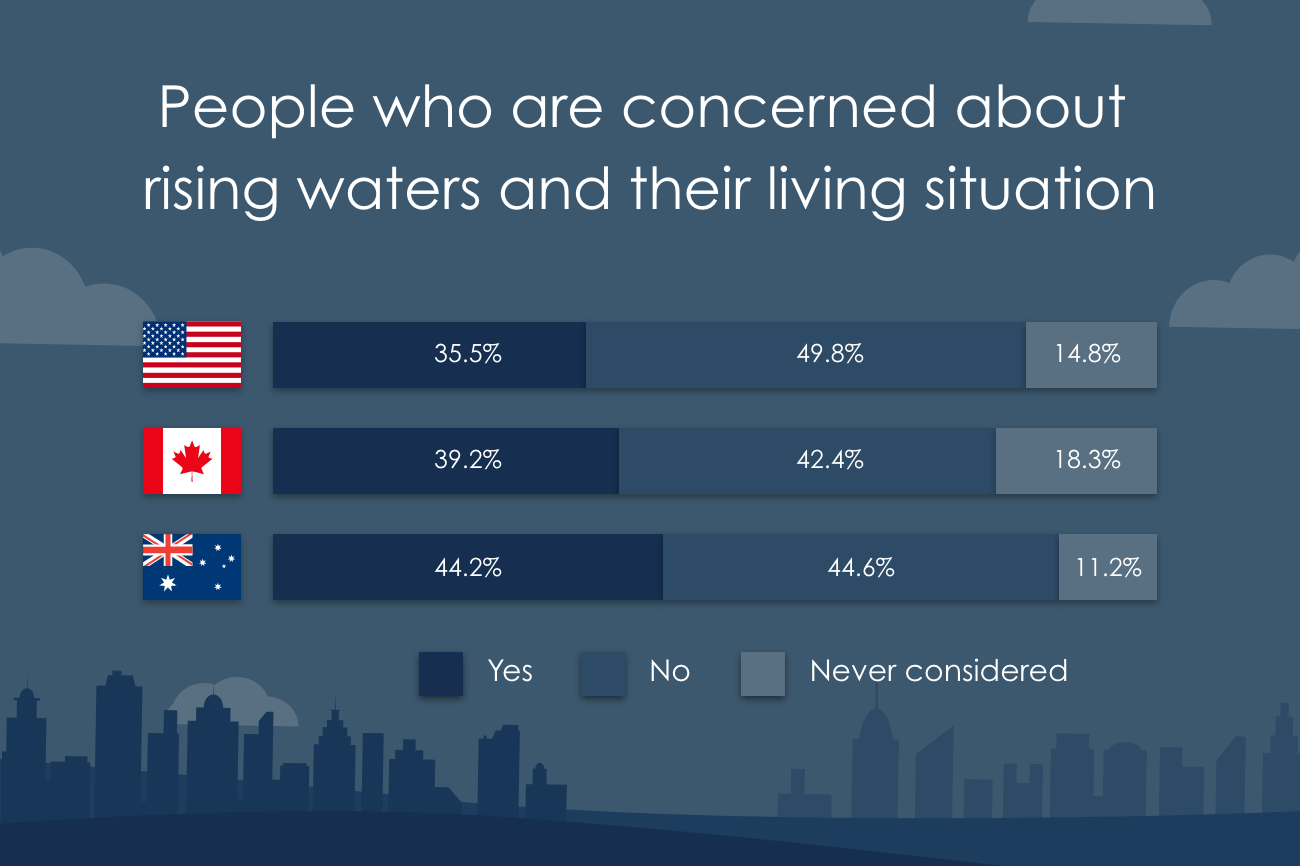 While Australians may be the most concerned out of the bunch, Canadians are the most likely to move from their current houses if it was at risk of being flooded in the next 5 years. On average, just over two-thirds of Canadians would be willing to move, whereas are only around 64% would be willing to move in Australia and America.
However, when we asked about a property people would be purchasing in the future that may have a chance of flooding in the next 10 years, 85.7% of Australians (the most out of the three countries) said they would avoid purchasing the property. Whereas only around four-fifths of Americans and Canadians would avoid buying a home in an area under the threat of flooding in the next 10 years. Interestingly enough, people aged 55-64 in Australia and people aged 45-54 in Canada were the most likely to avoid purchasing a property if it had a chance of flooding in the next 10 years, compared to people aged 18-24 in America who were most likely not to put in an offer.
Whether you are looking for a rental for the next 2-3 years or something more long term, it pays to double-check if any potential risks may come from rising water levels, given the pace of climate change.