The countries producing the greenest energy per person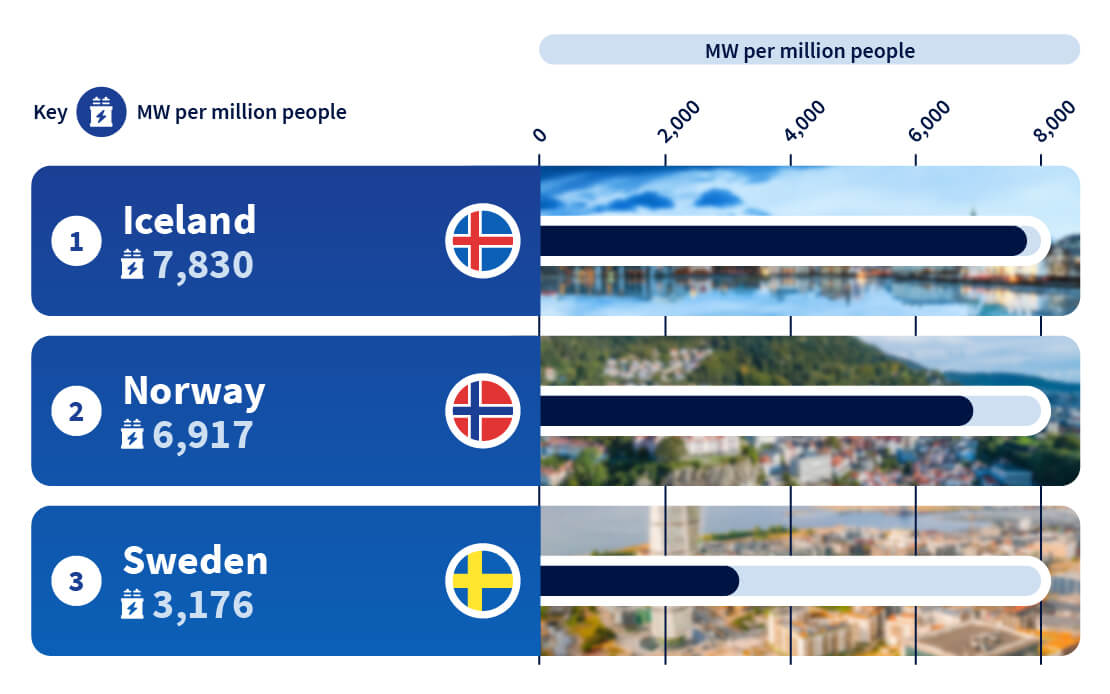 1. Iceland – 7,830 megawatts (MW) per million people
The country with the highest renewable energy capacity per person is Iceland, producing 7,830 MW for every million people.
The majority of this comes from hydropower (5,742 MW per million people), with a significant amount also coming from geothermal power (2,063 MW per million people).
2. Norway – 6,917 MW per million people
Another Nordic country comes in second place, with Norway producing 6,917 MW of renewable energy per million people.
Again, this was primarily sourced from hydropower (which has been the main fuel source for Norwegian industry since the late 1800s) by harnessing the country's many rivers and waterfalls.
3. Sweden – 3,176 MW per million people
In third place (although by some distance) is neighbouring Sweden, with 3,176 MW of renewable energy capacity per million people.
While still dominated by hydropower, Sweden's renewable energy profile is a bit more diverse than those of Iceland and Sweden, with high levels of bioenergy also often used for heating.