How many people have already been personally affected by climate change?
Climate change is often thought of as some future event, but as a recent IPCC report makes clear, it's already here:
"Climate change is already affecting every region on Earth, in multiple ways. The changes we experience will increase with additional warming," the report said.6
Most people are in agreement with the IPCC's statement. In both Australia and the United States, 57% of people said they have already been personally impacted by climate change. But far more Canadians (69%) said they've already experienced climate change than either of the other two nations.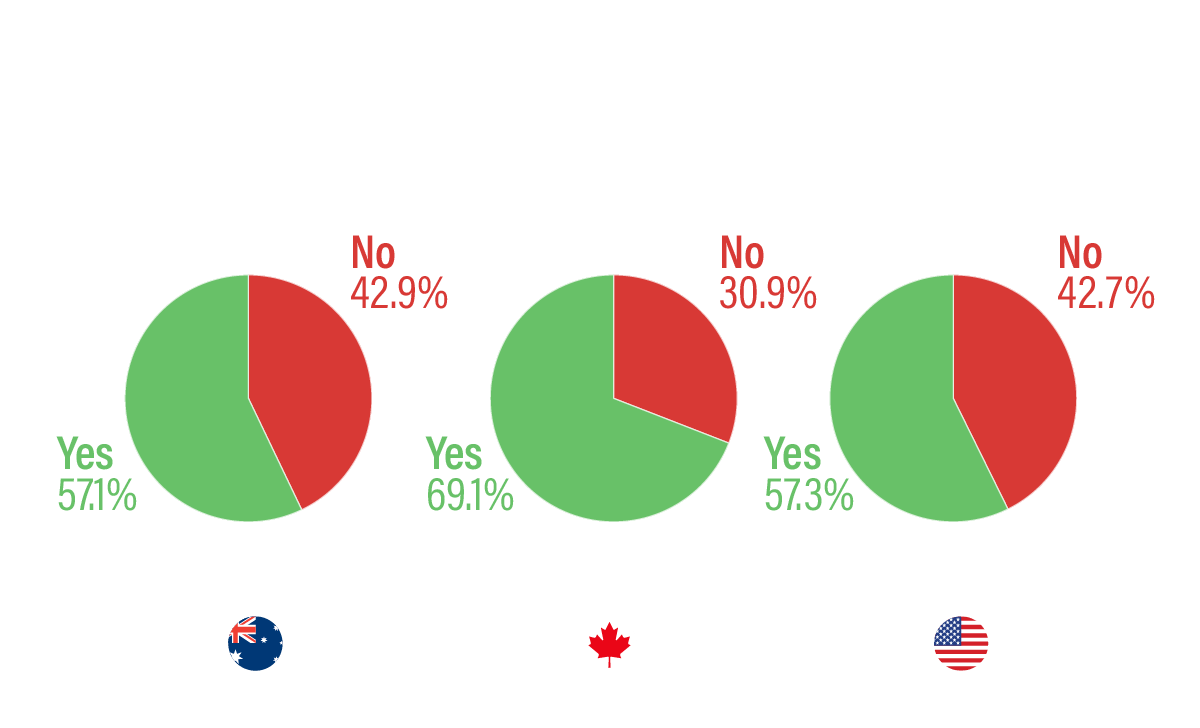 The possible ways people can be affected are wide-ranging. There are the obvious examples such as bushfires, floods, powerful storms and droughts, but things like food shortages, heatwaves, communities being displaced, illness and disease, and even the loss of local wildlife could also be considered.
Evidence also shows that increases in global temperatures increases the chance of infrastructure failing,7 poverty increasing8 and even makes war more likely to occur.9
Does climate change influence where people choose to live?
Thankfully, based on all these responses, it appears that people are taking the issue seriously when it comes to choosing where they live. We asked respondents in each country if the potential impacts of climate change would impact where they chose to live or buy a home, and the majority said it would:
66% of Australians said they would consider climate change when house hunting;
61% of Americans said the same; as well as
70% of Canadians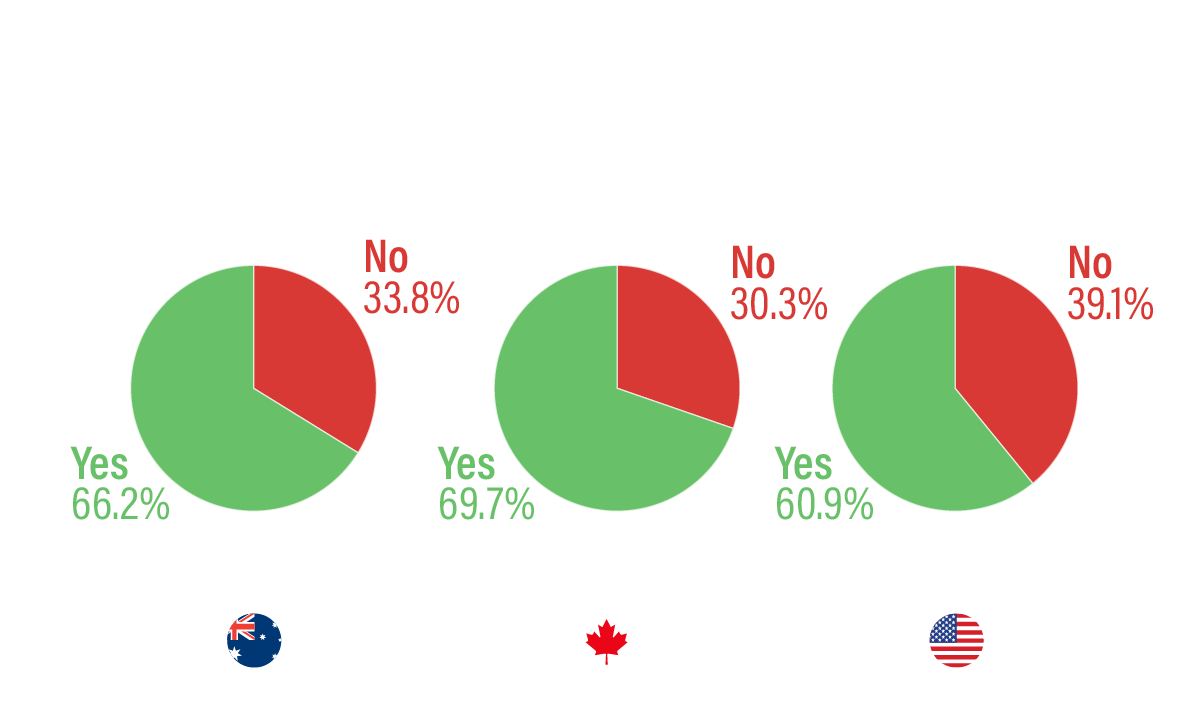 Considering climate change when choosing where to live can involve things like looking at natural disasters maps (such as floods, cyclones, hurricanes and tornadoes, fires etc.), checking out insurance premiums, analysing sea level increases in coastal areas and much more.
What do energy experts think about climate change?
Compare the Market's General Manager of Energy, Brett Mifsud, explains how something as simple as energy usage can influence the effects of climate change on a larger scale.
"If you are looking to reduce your carbon footprint in the wake of the climate change movement, you can do so in a number of ways," Mr Mifsud said.
"Climate change is caused by a plethora of compounding factors, one of which being the burning of fossil fuels.
"Depending on where you are located, switching to a green energy plan gives you the opportunity to offset the carbon emissions that your household produces.
"Another popular and common way to incorporate green living is by installing solar panels onto your home."
Compare the Market commissioned Pure Profile to survey 503 Australians, 1,009 Americans and 1,006 Canadian adults in March 2022.