There is a lot of work involved in making the 'most wonderful time of the year' so wonderful. Not only do we need to break out the Christmas tree and decorations from storage, but there is also the Christmas shopping, Christmas lights for the house and cooking the Christmas feast.
To figure out just how much goes into creating a merry Christmas experience for family and friends, the energy comparison experts at Compare the Market surveyed over 3,000 adults from Australia, Canada and the USA. We asked people what goes into hosting a Christmas dinner, how many lights they put up, and for how long.
Here's what we found.
Hosting a Christmas lunch or dinner – how many guests do we entertain?
According to Compare the Market's survey, more than 50% of respondents have hosted Christmas lunch or dinner at their place – 52% in Australia, 57% in Canada and 50% in the USA. When it comes to the number of guests people entertain during the festive season, the most common response from those surveyed was six to 10 guests.
Australians were more likely to host 11 to 20 guests than Americans and Canadians, but Americans were the most likely to host more than 20 guests for a Christmas feast – though none of these were the most common responses overall.
The graph below breaks down the number of guests that survey respondents say they entertain at Christmas.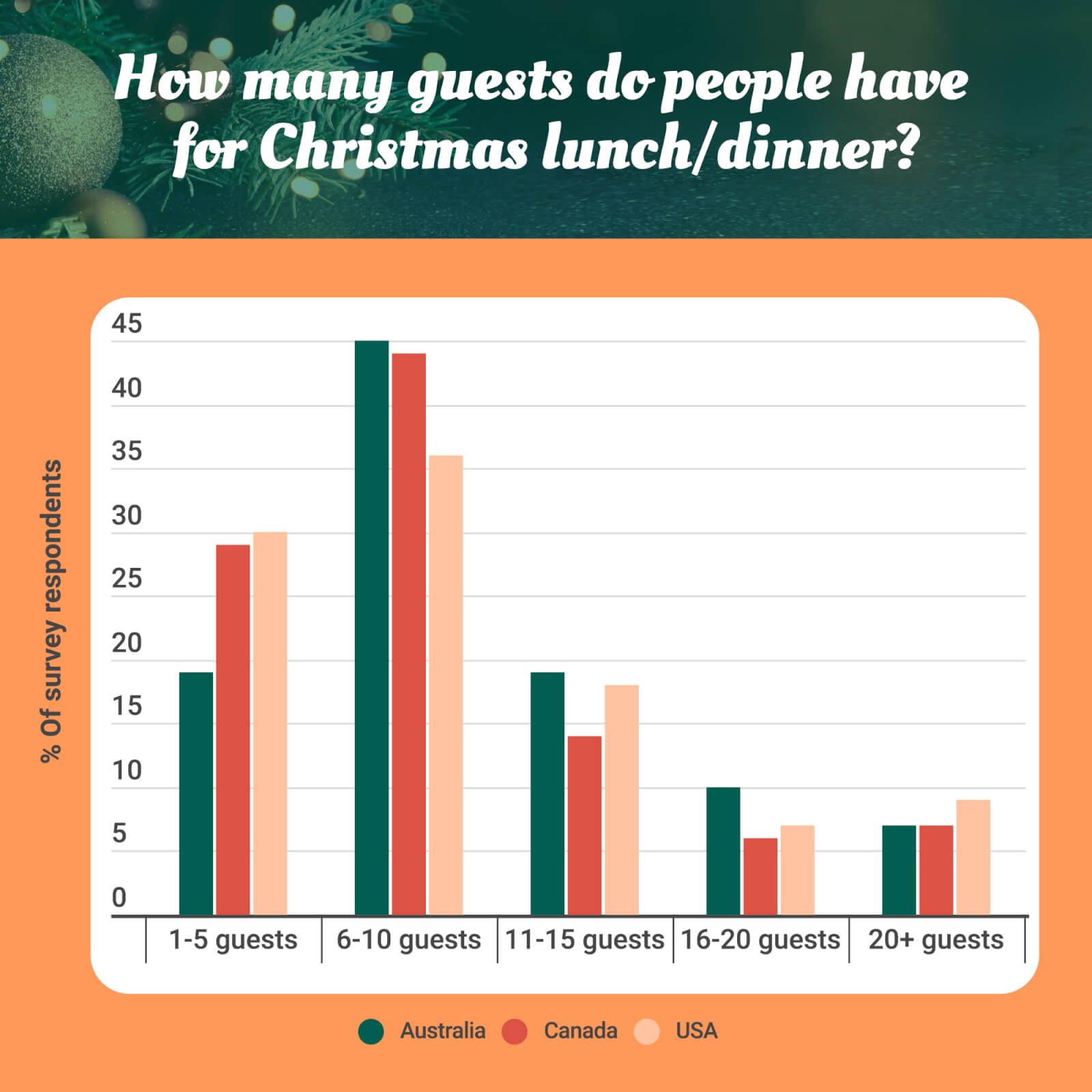 Preparing the Christmas dinner is a half-day affair
For the majority of respondents, cooking and preparing the Christmas meal takes one to five hours. The next most common time frame is six to 10 hours, and this was common across all three nations surveyed. Australians were the most likely to spend under five hours cooking, while Canadians were the most likely to slave away in the kitchen for up to 10 hours.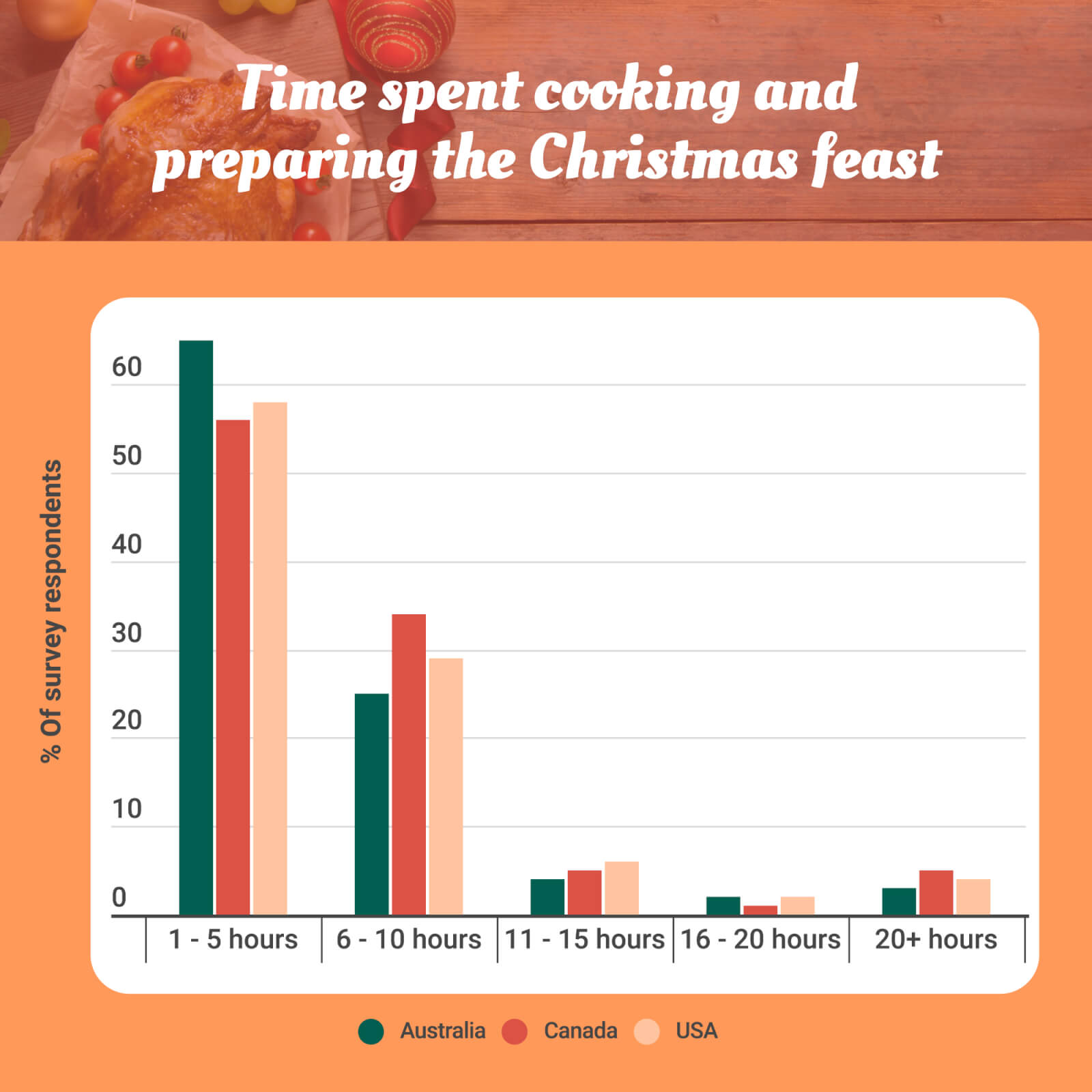 When it comes to the appliances used to prepare sumptuous food there are typically multiple on the go at once. In Australia, the top three appliances were the electric oven, microwave and gas stovetop (in that order). In Canada the electric stove was the most popular, followed by the electric oven and microwave, while the microwave was the number one appliance for USA respondents. The next most popular appliances in the USA were the electric stovetop and electric oven.
Australians were more likely to use a gas BBQ and an electric kettle than their North American counterparts, while Americans were more likely to use a slow cooker than Canadians or Australians. The graph below breaks down the popularity of different appliances in Australia, Canada and the USA when it comes to preparing the Christmas dinner.