Whether fixing a sink around a home or connecting pipes at a construction site, plumbers deal with numerous customers and scenarios. For this reason, it's worth considering business insurance in case something goes wrong.
Do I need business insurance for plumbers?
Depending on where you live in Australia, you may require some form of insurance to obtain a plumbing licence. For example, licensed plumbers in Victoria must have public liability insurance along with the Plumbers Warranty, which is issued by the State government.
Even if business insurance isn't compulsory in the state you live in, it's still worth considering. After all, you wouldn't want to be out of pocket, or worse, out of work, if something occurs while you're on the job.
What types of business insurance should plumbers consider?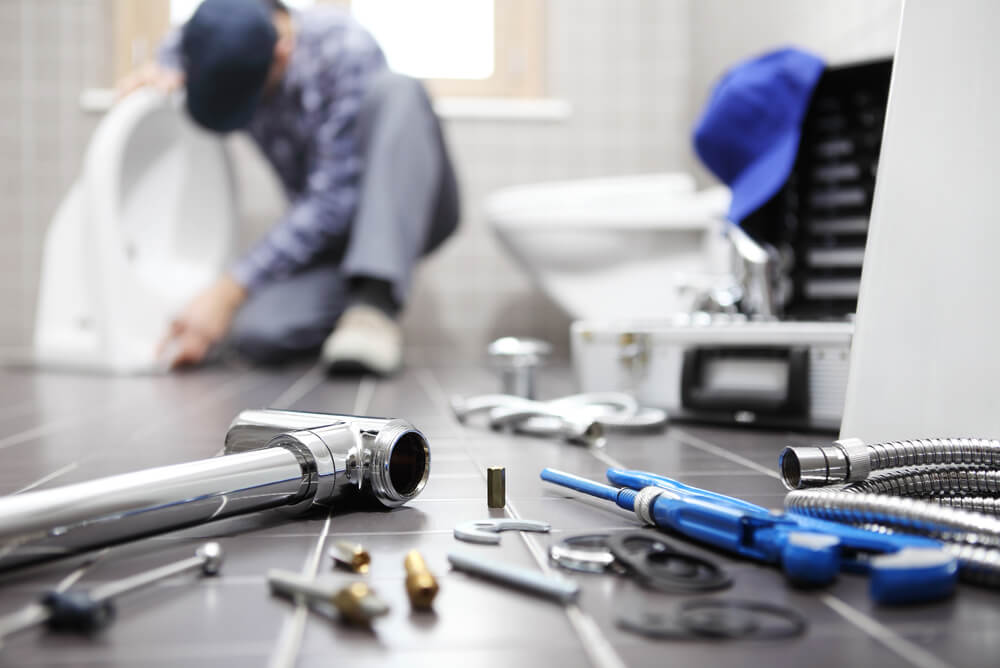 There are many types of business insurance available.  Some of the ones that are commonly considered by plumbers are:
Public liability
Generally, public liability insurance is one of the most important types of insurance to consider having since often when you are working there are both customers and the general public around. If someone gets injured while you're working, whether they're a customer or another member of the public, you could be liable to pay them compensation.
What's more, damage you cause to the property of others may also come out of your pocket. Thankfully, public liability insurance can cover these expenses. It's designed to provide protection if a customer, supplier or a member of the public brings a claim against you due to injury or sustaining property damage as a result of your negligent business activities
Professional indemnity
We all make mistakes, but one thing you don't want is to pay significantly for them. Unfortunately, in any service industry, this can often be a reality, as one minor error in your handiwork or judgment may be costly.
Professional indemnity cover protects your business from compensation claims if you're giving your professional advice and it's determined you were negligent in doing so.
Portable equipment
The tools of your trade are essential for your day-to-day operations. Could you fix a sink without your trusty wrench? Or, would you be able to cut through pipes without your hacksaw? If your answer to both questions is 'no', it might be worth purchasing cover to protect your tools.
Bought as part of a Business Insurance Pack, portable equipment can cover your tools if they are damaged caused by:
An accident
Fire
A storm
Water
This type of insurance may also cover you in cases where your tools are stolen as a result of forced or violent entry into your car or toolbox.
Personal accident insurance
No matter how cautious you are on the job, accidents can happen. Personal accident insurance can offer cover if you can't work due to illness or injury. Some policies may even provide a lump sum in cases of death (in this case, it would go to your listed beneficiaries) or if you become permanently disabled.
Additional cover plumbers can consider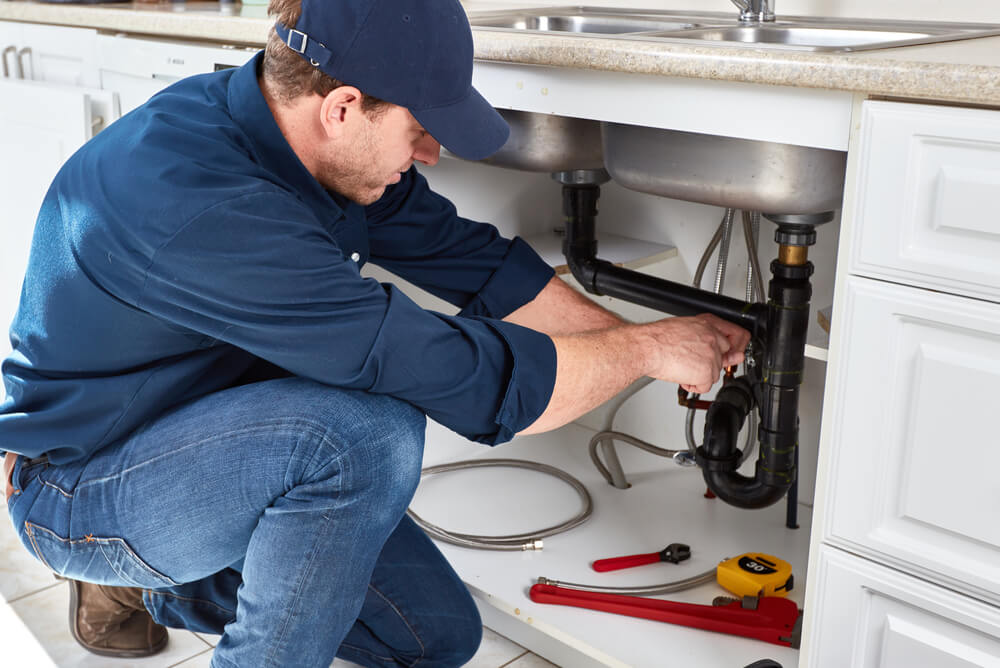 Along with the types of insurance listed above, you can also consider these additional forms of cover:
Statutory liability. Useful if you've accidentally breached certain Acts of Parliament. For example, the occupational health and safety laws – statutory liability insurance can meet fines and penalties payable in specified circumstances and related legal expenses.
Contents. Not to be mistaken for contents cover for your personal possessions at home, this provides cover for business equipment, stock, plant and machinery and furniture at your business premises.
Theft. Provides cover if the contents or stock in your business aren't stolen or damaged as a result of an attempted robbery.
Glass. This can cover windows, mirrors, shelving, counters and other things made from glass at the insured location. Glass cover is often required to be held if you're on a lease.
Tax audit. If the Australian Tax Office (ATO) ever audits your plumbing company, you can be covered for costs incurred in responding, including tax consultant fees.
Transit. Cover for work items that may get damaged in transit, including anything inside or attached to your vehicle.
Building. If parts of work premises you own are damaged due to events like fire, storm or malicious damage, this policy feature can cover the cost of replacement and repairs.
Business interruption. How would your plumbing business go if you had to shut down due to damages from inclement weather or vandalism? Business interruption insurance can provide cover for lost wages in these instances.
Money. Keep any cash on you or at your place of business? This covers you if business money (cash, cheques, money orders and even things like lottery tickets) is stolen, lost or damaged while on your premises, in transit or temporarily stored in a private residence.
Electronic equipment. A handy option to include if you work with any electronics such as laptops and printers. It typically includes cover for accidental and unforeseen damage or breakdown of electronic equipment, which can include computers and printers.
Management liability. Provides cover for both the business and its directors or officers for claims of wrongful acts in the management of the business.
Machinery breakdown. Like your tools, machinery such as pipe threaders and drain cleaners can be expensive to fix or replace if they no longer work. For this reason, machinery breakdown cover is worth considering. It generally includes cover for costs relating to repairing or replacing specified machinery following a breakdown.
Employment practices liability. Covers financial losses due to claims alleging harassment, discrimination, unfair dismissal or other employment related acts deemed wrongful.
Cyber liability. If any of your business is done online – whether it's payments, emails or through a website – cyber liability insurance may be an important extra to consider. It helps to protect you from losses in the event of a cyber breach or attack.
Employee dishonesty. While we like to think our employees are trustworthy, it's always worth considering safeguarding your business in case some aren't. This cover is designed to protect your business from losses due to employee theft.
Please note that all these additional forms of cover are subject to terms and conditions. Always read your policy's Product Disclosure Statement (PDS) for a comprehensive overview of what's covered and excluded by your cover.
Safeguard your business today
Ready to purchase insurance for your plumbing business? It pays to compare!
Through our free business insurance comparison service, you can compare policies from several insurers in just minutes. All we need is a few details about your business, and you can weigh up policy features, costs and exclusions all in the one place.
If you're still unsure about what type of cover you need, more information can be provided on types of cover commonly considered by others.
So, why not see what we have to offer?