How much have you spent on your tools over the years?
Imagine if you had to replace the literal tools of your trade all at once. Would it set you back hundreds, or perhaps thousands? What kind of impact would it have on your work while you sought out replacements?
The good news is that there are many ways to protect yourself; whether your equipment travels with you or stays at your business.
We'll explain which types of insurance might suit you and why.
Insurance for tools explained
If you want to cover your equipment with insurance, you may need to look at more than one product.
For example, if you only work from one location (e.g. a building your business owns), you may only need cover to insure belongings that never move.
Business property insurance. This is standard cover to insure your building from events like fires, storm damage, and more.
Business contents insurance. This could cover the items, fixtures and fittings in the building from theft, accidental loss or damage.
Machinery breakdown insurance. When certain equipment breaks down earlier than expected, some policies cover their repair or replacement. This may not cover breakdowns that were a result of wear and tear or a lack of servicing/repairs, though.
Electronic equipment cover. Similar to the above, this type of policy insures electronics from unexpected events that necessitate repair or replacement.
What if my tools travel with me?
All the above types of insurance concern anyone who does not work remotely. If your tools move with you from job to job, you will instead need to consider portable equipment cover. Such insurance can cover the loss, destruction or theft of these belongings.
That said, keep in mind you'll have to take appropriate measures to secure these belongings (e.g. lock your vehicle if you aren't taking them with you).
It can cover a variety of items that travel with you; such as power tools, portable electronics (e.g. laptops and smartphones), more traditional instruments (e.g. knives and crowbars) and much more.
However, as the name suggests, portable equipment does not cover fixed items at specific locations, like a business's centre of operations. Also, policies may not cover equipment and tools attached to your vehicle (e.g. heavy lifting tools). However, this will vary by policy and insurer.
Portable equipment cover may benefit:
tradies
apprentices
mechanics
plus more!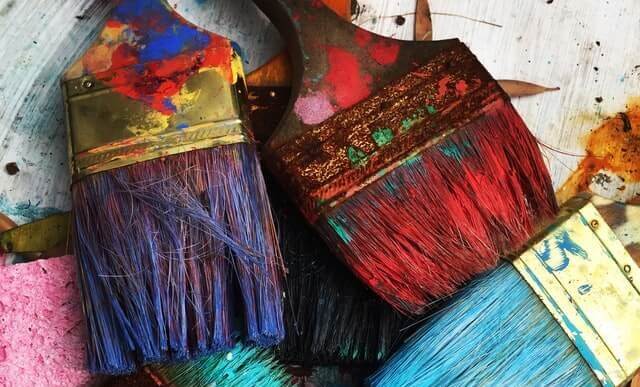 Can I take out 'tool insurance' only?
You can decide to take out portable equipment cover only, if you wish (and you aren't required to take our additional cover by law, or as mandated by a contract).
However, there's a lot of risk involved in running a business. As such, it's worth considering different types of cover to more comprehensively protect yourself.
What other types of insurance should I consider?
For many Australian businesses, it may be critical to consider:
professional indemnity. If you provide services and advice to customers, this type of policy covers legal fees, damages, court costs, and more if you're in breach of your professional duty; and
public liability. This covers you when your business activities result in a third party (e.g. a customer or passer

s

by) getting injured, falling ill, or worse – and helps pays for litigation costs. In fact, it can cover you for millions of dollars in damages.
Business owners may also benefit from purchasing:
personal accident insurance. Just as your tools can make or break jobs you have, it's also important to look after yourself. After all, if you're unable to work, it could be devastating to your household income. Luckily, personal accident insurance can cover loss of income for a period; regardless of if you're injured during work or at home;
commercial vehicle insurance. If you're going to the effort to insure your tools, you'll also likely need to insure any vehicles that transport them. Work utes full of expensive tools can be an attractive target for thieves, so it's important you insure against this risk; and
statutory liability. This can help cover the cost of penalties and fines (potentially any investigations, too) as a result of wrongful acts.
You should also consider theft cover, policies that pay for the replacement of glass and cyber liability insurance (i.e. cover that pays for costs associated with data breaches and hacks). Learn more about the different types of business insurance.
Considering insuring your tools?
Your work represents a huge part of your life, which makes protecting that livelihood all the more important. Make sure you consider adequate insurance for your business. Want to learn how?
It's easy. Simply use our online business insurance comparison service to get a quote! Just enter your details, choose the types of cover that suit your needs and compare your options from there. When you're ready to apply, we'll help you through every step of the process.