What is a black card?
A 'black' card describes a premium credit card – like gold or platinum. Black credit card holders can expect high levels of customer service; which can include generous credit limits, a personal shopper, offers from high-end retailers, and other complementary products.
How do black cards work and how much do they cost?
A black credit card is essentially a supercharged credit card. We're talking more perks, more status, higher limits (up to $100,000), higher interest rates and, yes – higher fees.
Credit providers designed black cards for customers with a high level of income and a steeper level of spending. Here's a breakdown of some common black credit card rates and fees:
Interest rate. High-interest rates usually correspond with high-value rewards cards.
Cash advance rate. If you withdraw money from an ATM or draw a cheque on credit, you'll be charged interest immediately on the amount taken out.
Balance transfer rate. Moving your outstanding balance from one card to another may incur an administration fee.
Annual fees. Black credit cards typically demand a higher annual fee than other credit cards, due to their increased features.  
Late payment fee. If you fail to meet the minimum payment, you may be charged a late payment fee.
Benefits of holding a black card
If you're a black credit card holder, there are a number of benefits you could enjoy – should they be available on your card.
Rewards
With a standard credit card, you may earn few (or no) reward points for every dollar spent. As a black credit card holder, it might be much more generous (e.g. between one-and-a-half to two points for every dollar spent). This increases your reward earning potential, which you can then spend on a range of travel and shopping perks.
Personal concierge service
A personal concierge service may be available to assist you with your business, travel, entertainment, and transport needs. Many credit providers have partnerships with luxury brands and offer personal shopping assistance to cardholders.
Travel cover
Many black credit cards offer complimentary travel cover when you book flights or holidays with your card. The types of cover will vary between credit providers, so it pays to do your research to ensure it suits your needs, as opposed to a standalone travel insurance policy.
Other benefits
Black cards can also include other perks; such as travel vouchers, flight upgrades, access to airport lounges and more.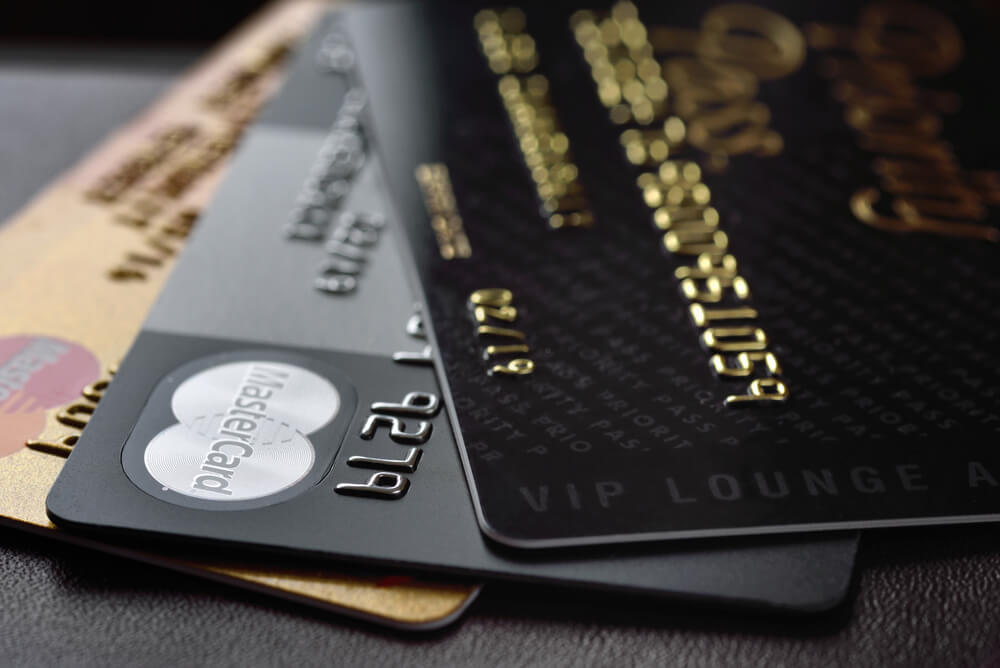 Potential drawbacks of holding a black card
Many of these cards have higher than average yearly spending limits – which, if you spend it, you will have to pay back. The exact requirements will vary between cards and credit providers. When comparing your options, consider additional costs (higher annual fees and interest rates), which may negate savings made through rewards and benefits.
What's more, high credit limits can impact your credit borrowing power (even if you never hit it and make repayments on time) as lenders may see it as potential debt.
What's the best type of black card for me?
Different credit providers may have their version of a black credit card – with subtle differences. The best card for you will depend on which lender has bundled together the most attractive set of rewards and benefits that match your spending habits.
What to look for when comparing black cards?
Here's what you need to consider when comparing black credit cards:
introductory offers. Some credit providers offer bonus points, low annual fees and interest rates to sweeten the deal. If you decide to commit based on an introductory offer, it's wise to look at the bigger picture to determine if it's the best option for you in the long-term.
rewards programs. Some black credit cards boast comprehensive rewards programs, while others focus on Frequent Flyer programs.
extras. Potential savings lie in the extras. For example, if you regularly stay in hotels, get airport transfers and pay for access to airport lounges, then the version of the black card you choose could amount to saving a lot of money.
fees. When searching for the ideal black card, take notice of the annual fee, international spending fees, and more to determine if the value received exceeds the money spent on such charges.
interest rates. Credit limits on black cards can be significant (e.g. $100,000). As such, should you intend to spend a lot, the slightest difference in interest rates could be substantial. A lender that offers an extended number of interest-free days (i.e. periods where you aren't charged interest on purchases) could help you avoid excessive rate charges.