How do instant approval credit cards work?
The vendor carries out a quick credit check with one of the credit rating agencies, and you get a decision based on your credit history.
If you're approved right away, this is only a 'preliminary approval'. The bank,  credit union, or credit card provider reserves the right to decline your application if they find inaccuracies in your application or you fail to provide supplementary information (e.g. payslips from your employer).
Bear in mind, instant approval credit cards can offer an interest-free period on purchases for the first several months but may then revert to a higher interest rate once the introductory period ends.
Applying for an instant approval credit card
There is a range of eligibility requirements for getting an instant approval credit card. We've listed some of the most common approval criteria below.
You're 18 years of age or older.
You have a driver's licence or another form of ID.
You have a good credit rating. Usually, this means an above-average credit score from one of the four main Australian rating agencies.
You're a permanent Australian resident. You might only be able to apply for a credit card if you are living in Australia permanently. However, some Australian banks are happy to issue instant approval credit cards to non-Australian residents with more than nine months remaining on their visa.
Your minimum annual income. Depending on the type of credit card you are applying for and the relevant provider, this amount can vary from $15,000 p.a. when you apply for a lower-register credit card to $75,000 p.a. and above when you apply for a premium card.
Your employment status and the details of your income and expenses. As per the general rule, banks tend to look more favourably on credit card applicants with secure employment.
Please note: You can further damage your credit score by applying for cards across multiple lenders and getting denied. You will only receive an instant approval credit card if you meet the approval criteria and provide all the necessary information.
How to check your credit score
Your credit score is a three-digit number based on your credit and debt history, which lenders use to determine if they should approve your loan or credit card application.
If you only want your credit score (without the full report), the following websites provide an online version free of charge once per year:
Creditsavvy (Experian score)
Credit Simple (illion, formerly known as Dun and Bradstreet score)
Getcreditscore (Equifax score)
WisrCredit (Equifax and Experian score)
N.B. We recommend you order your credit report annually, as it's free and your credit score may change when new information is recorded.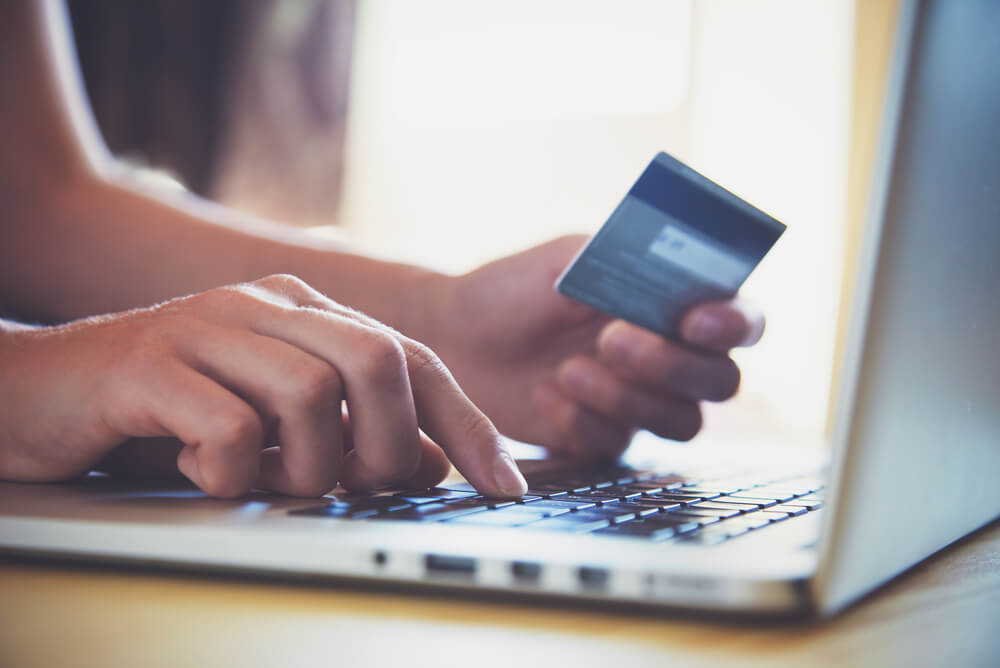 What are the pros and cons of instant approval credit cards?
Pros
Instant approval. Like the name says, you'll get an 'instant decision' from the creditor when you apply.
Keep track of your expenses. If you don't make excessive purchases, the lower-limit instant approval cards are good for keeping your finances in check.
You might pay less or no interest during the introductory period. Instant approval credit cards like low-interest rate or interest-free cards (which can also be available to you in the space of about 60 seconds, provided you meet the eligibility requirements), often offer interest-free periods and/or can save you interest if you're disciplined with your repayments.
Cons
You could potentially pay high interest. Interest on purchases and cash advances vary between credit cards. If you get a card with a higher interest rate and you don't pay the monthly balances in full, you might rack up a significant amount of interest debt.
You may have to pay fees. You might have to pay application and account fees depending on the type of instant approval credit card. You may also need to pay late fees if you don't make repayments on time.
You could spend more than you can repay. Maxing out your credit card is an ever-lurking danger, particularly if you spend money that you don't have or cannot make payments on time.
Frequently asked questions
Want to learn more about credit cards?
We have a range of credit card informational pages, including low-interest credit cards for saving money on interest and balance transfer credit cards for aiding the reduction of debt.
Or, perhaps you want to compare and purchase now? Our free online comparison tool allows you to compare different types of credit cards based on price, features and benefits in a convenient side-by-side view. You can also review product T&C's to determine approval processes.
We put the information and power back in your hands. Compare now!