Ethanol fuels offer drivers a more environmentally friendly option to regular petrol and diesel fuels for their vehicle's engine. However, not all engines will be compatible with this fuel type.
N.B. It is crucial you know which types of fuel are acceptable for your vehicle's engine. Be sure to check the owner's manual or contact the manufacturer if you are unsure.
What are ethanol fuels?
Ethanol is the most common biofuel worldwide. It's a sustainable and renewable fuel derived from plant and animal sources that produces fewer emissions than regular petrol or diesel (made from crude oil).
There are two main types of ethanol fuels; ethanol blended petrol (EBP) and biodiesel.
Ethanol-blended petrol
When it comes to EBP, ethanol fuel is mixed in with regular petrol. There are two primary types of EBP, known as E10 and E85. The number represents the percentage of ethanol fuel that is mixed in with petrol.
E10 is a mix of 10% ethanol fuel to 90% regular unleaded petrol or premium unleaded petrol.1 E85, on the other hand, uses a much higher amount of ethanol fuel; typically 85% ethanol to 15 per cent petrol, though it can sometimes vary between 70% and 85% ethanol.2
Ethanol fuels like E10 are typically one of the cheapest options available at the petrol station,3 but it is crucial to bear in mind that the ethanol can deteriorate rubber components in the engine or fuel lines. Ethanol can also hold more water than petrol fuel, and while E10 fuels do not cause additional corrosion beyond what is normal, E85 blends may cause extra corrosion and damage to engines which aren't properly converted or built to handle it.4
Biodiesel fuels
Drivers considering an alternative for their diesel engines may be able to use a type of ethanol fuel known as biodiesel. Biodiesel is made from fatty acid methyl ester (FAME) found in the oil and fats of plants and animals.5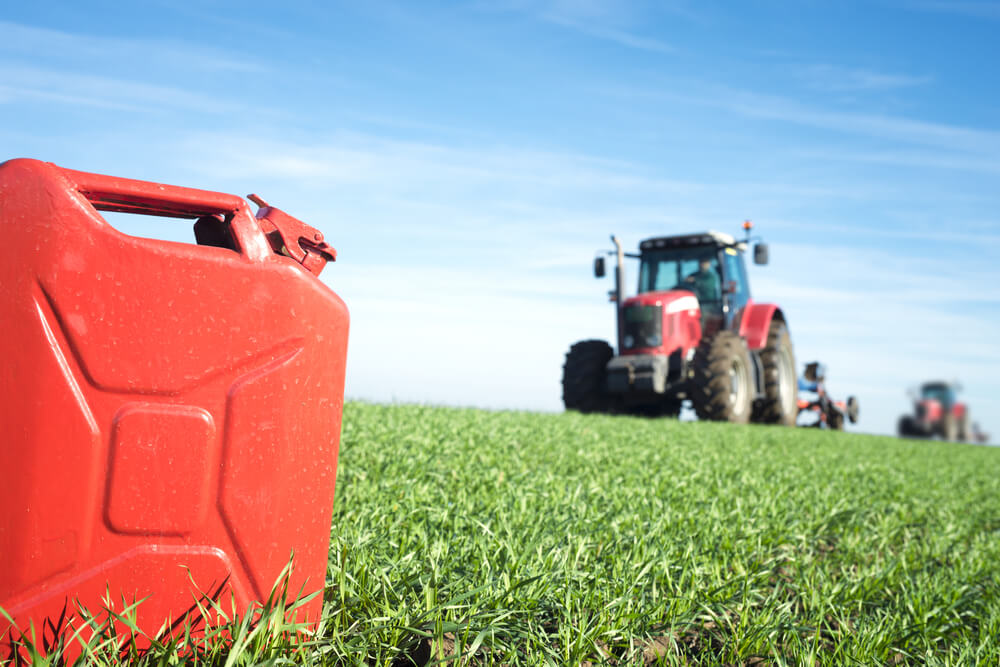 Just like ethanol fuels blended with petrol, biodiesel fuels have lower emissions than their crude oil counterparts. Uniquely, there are biodiesels which are 100 per cent biodiesel (B100) and aren't blended with regular diesel.
In Australia, most biodiesel fuels are mixed with regular diesel. The most common ones are B5, which is five per cent biodiesel and 95% regular diesel, and B20 – 20% biodiesel mixed with 80% regular diesel.6 There are also biodiesels which are a 50-50 mix of biodiesel and regular diesel.7
Can my vehicle use ethanol fuels?
Some biofuels can be used in a variety of cars, while others can only be used by vehicles with engines specifically designed for the job. The Queensland Government's Department of Natural Resources, Mines and Energy suggest that most petrol powered cars built after the year 2000 are compatible with E10 fuel.8
On the other hand, E85 can only be used by cars designed to use it. When it comes to biodiesel, blends up to 20% can be used by most diesel vehicles without needing any modifications, though it's still important to check the owner's manual.9
If you want to use ethanol fuels in your vehicle, there are a few methods you can use to determine whether they are safe for your vehicle.
For E85 fuels, you'll need to check the manual or contact the manufacturer.
E10 is accepted by a wider number of vehicles in Australia. You can visit the Federal Chamber of Automotive Industries (FCAI) site to check vehicles by brand and model as well as checking the owner's manual or with the vehicle's manufacturer.
Some conventional fuels may have a small amount of ethanol in them, but any petrol or diesel fuel that is at least five per cent ethanol must be clearly labelled, so you know what to look for when refuelling your car.10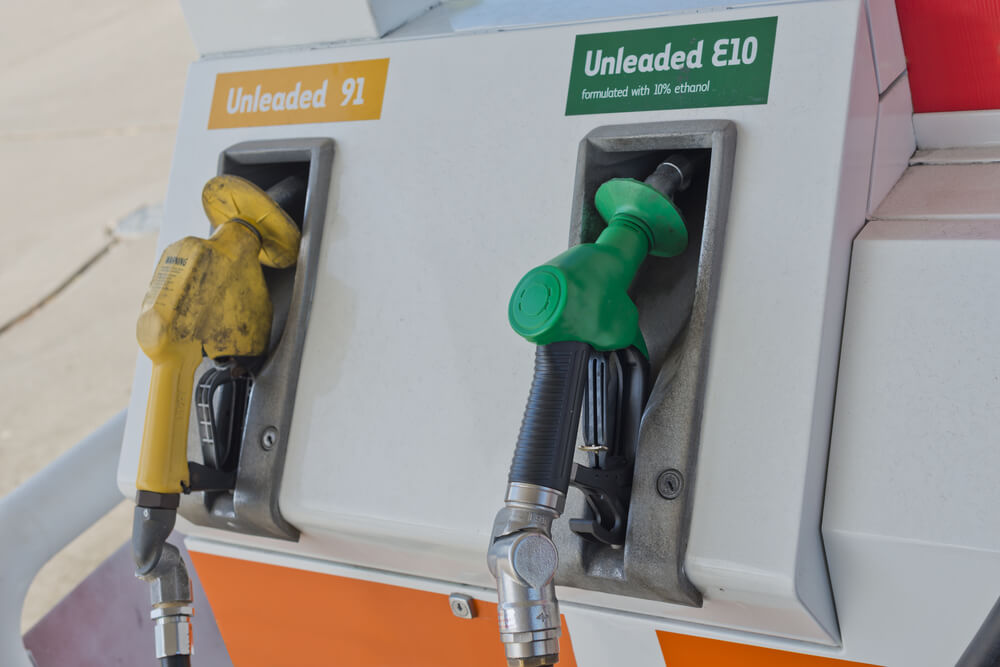 Are ethanol fuels less efficient than petrol or diesel?
E10 fuel provides three per cent less energy than regular unleaded petrol with an octane rating of 91, according to the New South Wales Government. This has a similar effect as driving with inadequate air pressure in the tyres.11
There's a variety of factors that can affect the fuel consumption of your vehicle, including which type of fuel you use. Taking steps in other areas to help minimise your vehicle's fuel consumption might help negate the loss of efficiency from E10 fuel.
Comparing fuel prices
Hunting down a good price for fuel can be a frustrating task, but we want to help make it a little easier for you.
While you won't be able to compare prices for E85 fuel, you can compare prices in your area with our comparison service for a variety of other fuel types, including E10, in our Simples app. The information is updated regularly throughout the day, and it only takes a few seconds to find results.