To help you find the right health insurance, we put ourselves in your shoes.
We take the time to get to know you
At comparethemarket.com.au, our health insurance consultants put themselves in your shoes. They'll take the time to understand what you need cover for, ask you the questions you didn't know you needed answers to, and – with access to over 500+ policies from 16 different brands – are best-suited to help you find the right health insurance.
When you talk to Compare the Market, you can expect:
A health insurance expert.
An Australian service centre.
Time dedicated to understanding your needs.
No pressure to buy, just honest advice.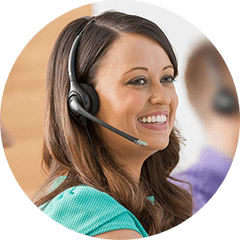 This is what it's like to speak to one of our consultants
"I would like to share with you my feedback on one of your people, Tyler.
His health insurance expertise and customer service were no less than exemplary. Friendly and professional, Tyler dedicated a substantial amount of time to understanding my lifestyle, medical needs and past experience with health insurance.
He competently stepped out of script to uncover challenges I am currently facing with my health insurance and after realising there was no "off the shelf" solution, searched for and tailored a recommendation that met my needs."
– Nel, purchased health insurance in August 2017