We do not compare all brands in the market, or all products offered by all brands. We do not arrange products from the brands we compare for you directly, but we will refer you to our trusted partner who can.
Easily compare 5-star hotels in Thailand and find great value deals
No need for you to visit 100 hotel sites. No matter what type of luxury hotel you're looking for, we've got you covered.
Easily compare hotels side-by-side, filter your options by price and features, and find a good night's sleep that is right for you.
Comparing hotels with us is 100% free. Our partners pay a commission. You pay nothing.
Luxury in paradise
If you're looking for top-quality accommodation in Thailand, your first port of call should be to check out five-star hotels and resorts. But where should you start?
Thailand is a favourite destination for travellers in search of a luxurious getaway. The 'Land of Smiles' offers a wide range of unique boutique resorts and hotels. Whether perched on hilltops, on a beach overlooking the Andaman Sea or in the heart of the action of South East Asia's great cosmopolitans, boutique hotels will offer guests a luxury retreat to remember.
Ready to explore? Browse a selection of 5-star Thailand accommodation options below.
Why choose Thailand for your next holiday?
With over 2,400 kilometres of coastline, Thailand's main drawcard is undoubtedly its pristine and unspoilt beaches, like Railay Beach and Sunrise Beach, but is also known for its network of archipelagos and stunning karst landscapes of limestone cliffs, sea caves and underground streams. If you're lucky, your hotel will be sitting right beside one of these stunning natural vistas.
The country is also imbued with a rich history dating back to ancient Thai kingdoms and dynasties from the 10th century onwards and is home to over 40,000 Buddhist temples. Thailand plays host to several festivals throughout the year, with the most famous being the Loi Krathong (light festival) and Chinese New Year festival.
It has also become renowned as a shopping and relaxation destination, offering a variety of sprawling nightly and floating markets, shopping centres, exclusive massage parlours and spas.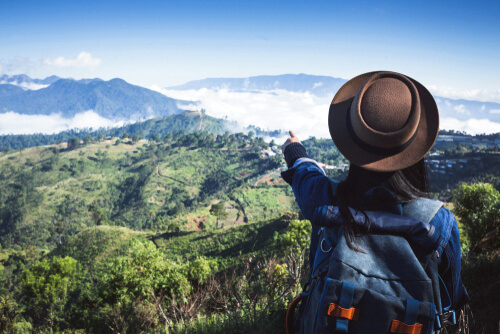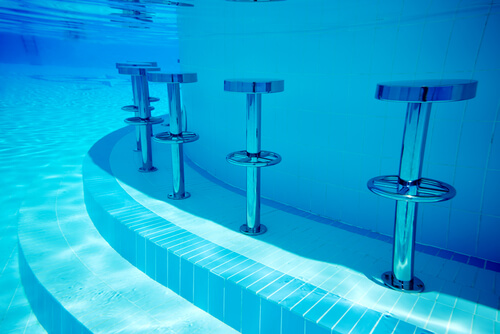 What makes a luxury hotel in Thailand unique?
Travellers looking to experience barefoot luxury at its finest should be able to bask in the rich culture and natural wonders of the country without stepping foot outside the foyer of their hotels.
Five-star hotels in Thailand will offer a plethora of features like Turkish steam baths, Jacuzzis, saunas, spas, squash or tennis courts, outdoor pools, poolside bars and even fitness and wellness centres. Most Thailand 5-star hotels will have spacious rooms that exude style; either with a rich décor from a by-gone colonial era, or an interior with more contemporary tones, en-suite bathrooms or wardrobes, and of course scenic views of the destination!
Feeling hungry?
For peckish guests, most Thailand luxury hotels feature in-house restaurants that serve international and Thai cuisine, as well as swanky bars to enjoy a drink or two. Some hotels also offer a buffet breakfast bar for guests in the mornings as a standard option.
Some high-end hotels will also offer bespoke services like tailored massages, private butlers, entertainment and babysitting options for the kids, express check-out and 24-hour room service.
Whether you're an all-day sun worshipper or all-night full-moon reveller, Thailand has no shortage of authentic experiences.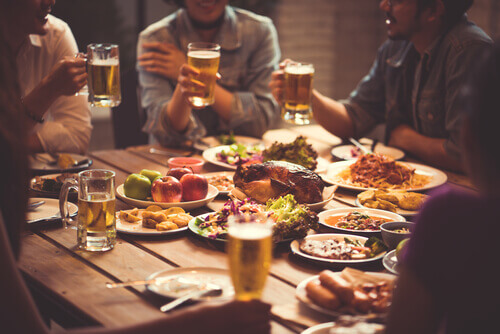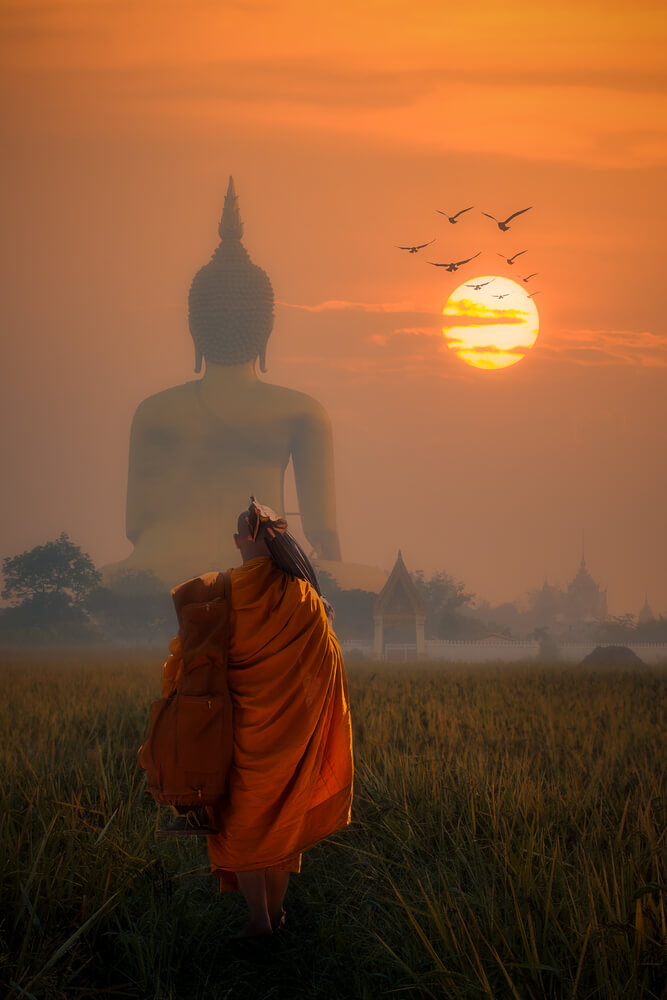 Five luxurious experiences in Thailand outside your hotel
Indulge in cultural sights.
Thailand is home to some 40,000 temples so tourists will be spoilt for choice wherever their destination. Bangkok is a hot favourite for opulence, being home to the Grand Palace, the former royal residence of the Thai King and the Wat Pho where the iconic reclining gold Buddha statue rests.
Enjoy a drink by the sea.
Phuket has become known as the Bondi of Thailand, famous for its selection of high-end beach clubs and grand seaside pool venues, including the iconic Café del Mar and Dream Beach Club. Guests can sip on tropical cocktails, on a lounge chair, under a private cabana, indulge in fine dining and relax poolside with vibes next to a DJ on deck, as the sun sets over the Andaman Sea. How could you not order another round?
Cruise around the Phi Phi islands in style.
Hop on a luxury yacht and explore all that the six-island archipelago has to offer; turquoise waters, limestone cliffs and stunning sea caves to explore by kayak. The Phi Phi Islands is also a popular spot for diving and rock climbing, thanks to its geological formations. Other activities to enjoy in the Phi Phi Islands include cliff jumping, snorkelling with sharks in Hin Phae and hiking to vantage points for the best views.
Shop at the largest lifestyle shopping complex in Thailand.
Central World in Bangkok boasts eight floors; each with its own theme and an ice-skating rink. This ultra-fabulous shopping mall houses designer boutiques, fashion and high-tech retailers, a line-up of banks, beauty salons and gourmet restaurants to satiate your hunger after a long day of shopping.
Dive in the Similan Islands.
Often rated in the top 10 dive sites in the world, the Similan Islands are a National Marine Park comprising of nine small islands. The archipelago is famous for its stunning coral walls, caves and swim-throughs and is home to a massive variety of marine life, of which many are rare and endangered species.
Ready to compare 5-star hotels in Thailand?
Hotels conveniently located either in the heart of the city and within proximity of major tourist attractions are always most popular with international visitors. This may mean prices get competitive, so you should shop around to find the right deal for your trip.
To get started, compare Thailand hotels based on price, customer rating, and more – all on our site!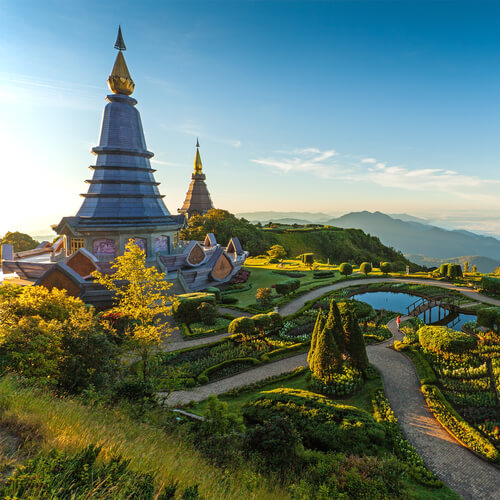 Other featured Thailand accommodation options