We do not compare all brands in the market, or all products offered by all brands. We do not arrange products from the brands we compare for you directly, but we will refer you to our trusted partner who can.
Take a look at Docklands hotels and find great value deals
No need for you to visit 100 hotel sites. Whether you're looking for a motel or a five-star suite, we've got you covered.
Easily compare hotels side-by-side, filter your options by price and features, and find a good night's sleep that is right for you.
Comparing hotels with us is 100% free. Our partners pay a commission. You pay nothing.
Why choose Docklands for your next stay?
Melbourne's Docklands has an eclectic mix of attractions and activities and offers stunning views of the Yarra River and Melbourne CBD. Whether you're a traveller or a holidaymaker, you can choose from a wide selection of Docklands hotels when choosing where to stay, and all of them put you right next to the action.
Ready to explore? Browse a selection of Docklands accommodation options below.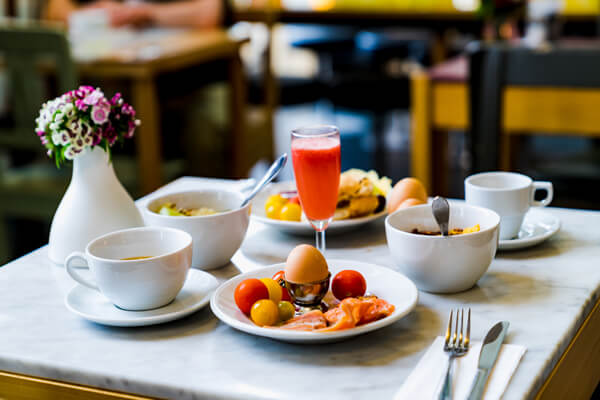 Where to eat on your trip to Docklands
Countless hotels can be found in the area, many of which offer fantastic culinary treats. There are a number of options that offer fine dining on the banks of the Yarra River. Or, if you don't want to stray far from your room, stop in for breakfast at the Grand Quest or Peppers Docklands; as both offer restaurants to guests and the public.
Ride the Southern Hemisphere's biggest wheel
The place to be in Melbourne's Docklands is close to the Melbourne Star Observation Wheel, the Southern Hemisphere's biggest observation wheel. The wheel stands 120 metres high and offers 360˚ views of Melbourne, with visibility on a clear day of 40km. While daytime is best for soaking up the long distance views, nighttime offers a spectacular sight as you bask in the glow of the city's lights, as well as the wheel's brilliant display of LEDs.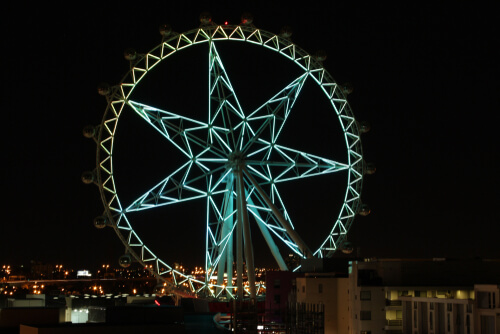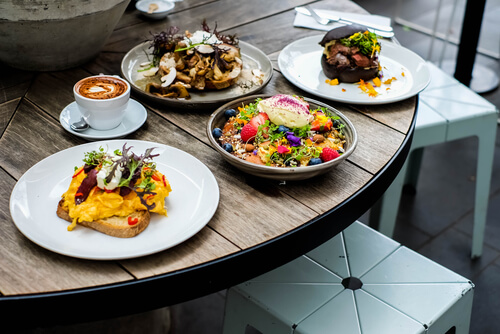 Shop the Archie Brothers Cirque Electriq
Back on the ground, there is plenty more to do, as Docklands is home to The District, a large shopping centre with sweeping open-air spaces. This space includes the Archie Brothers Cirque Electriq – a one-stop shop for all your entertainment needs.
The Cirque Electriq is a large arcade with an old-school retro atmosphere and decor, with a range of activities and machines to play with. You can ride dodgem cars, play arcade machines, go bowling or hang out with friends and family at the Dazzler's Diner. You can enjoy circus, theme park and American diner-inspired food after having some on the machines or at the bowling alley.
The District also hosts a Maker's Market on Sundays, where local handmade jewellery, arts, crafts, homewares, gifts, and artisanal produce are all available for those after quality workmanship and great prices.
See big ticket events
Nearby is the Marvel Stadium, one of the nation's most technically advanced stadiums, and also one of the busiest. Sports fan? Catch one of the regular AFL, A-League or Big Bash League games live before returning to your accommodation in Docklands after celebrating, or commiserating, at the pub. Marvel Stadium has also hosted shows from international sensations like Ed Sheeran, Taylor Swift, Foo Fighters and national icons AC/DC.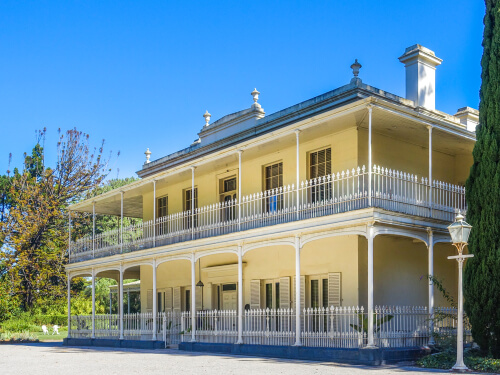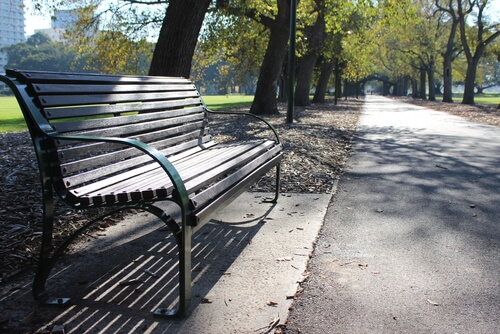 Carve up Australia's biggest ice rink
The O'Brien Group Arena calls Docklands home, and is the country's biggest ice rink. No matter the season, whether you're a novice or an ace, the O'Brien Group Arena provides fun for the whole family.
Explore a piece of Maritime history
Fans of history and/or sailing will enjoy a visit to the Tall Ship Enterprize, a replica of John Pascoe Faulkner's ship that brought the first permanent European settlers to Melbourne. If you can book a ticket, you can hop aboard as the Enterprize sails monthly from Docklands, and when moored the ship is open to the public, offering you a hands-on experience in what life was like sailing into Australia.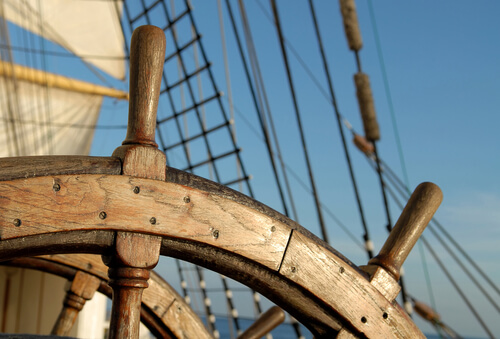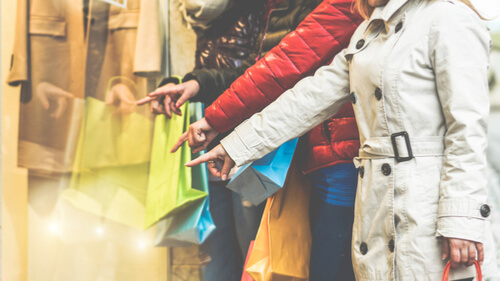 See Ned Kelly's famous helmet
Seeking a look at Melbourne's infamous underbelly? Docklands is home to the Victoria Police Museum. It houses the largest collection of Kelly Gang armour in Australia and displays forensic evidence from the city's most notorious crimes. So, if you're looking to gain a little insight into the real world of crime fighting, this museum is for you!
Art in the dark
If you're not scared of the prospect of turning out the lights, Dialogue in the Dark might be the one-of-a-kind Docklands experience for your itinerary. As you enter, your eye-sight will fail you, as the exhibition is held in total darkness. You'll have to rely on your other senses and your guide, who is blind, to interact and communicate with others during the experience. Hosted by Guide Dogs Australia, this experience is designed to help visitors truly understand what it is like to be blind.
If you're after an experience that will stay with you and leave an impact, a visit to Docklands can't be missed. To help you get there, you can use Compare the Market's free hotel comparison service to see what Docklands hotel deals are available, which can potentially help you save time and money when planning your trip.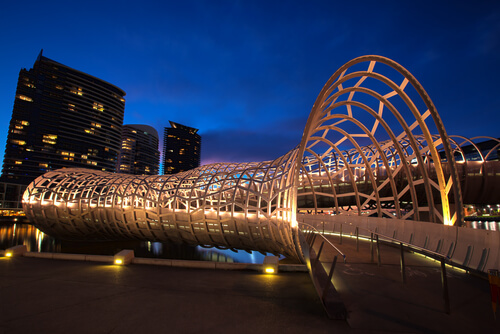 Other featured Melbourne destinations