We do not compare all brands in the market, or all products offered by all brands. We do not arrange products from the brands we compare for you directly, but we will refer you to our trusted partner who can.
Take a look at Melbourne CBD hotels and find great value deals
No need for you to visit 100 hotel sites. Whether you're looking for a motel or a five-star suite, we've got you covered.
Easily compare hotels side-by-side, filter your options by price and features, and find a good night's sleep that is right for you.
Comparing hotels with us is 100% free. Our partners pay a commission. You pay nothing.
Why choose the Melbourne CBD for your next stay?
No matter your choice of accommodation in Melbourne's CBD, there's plenty to see and do while you enjoy your stay in Australia's cultural heart. The city centre is perfect for shopping, enjoying gourmet food, and digging up the city's history or just exploring to see what's behind every corner.
Ready to explore? Browse a selection of Melbourne CBD accommodation options below.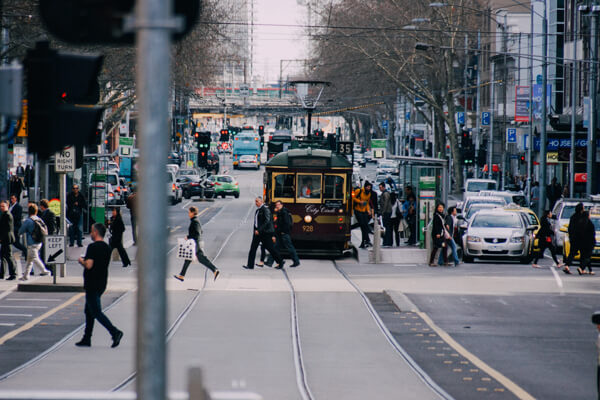 Explore the landmarks in Melbourne city centre
Once you've had breakfast at your hotel or one of the many local cafes famous for smashed avo and good coffee, explore the open streets by foot, car, taxi or tram. There are plenty of iconic landmarks in Melbourne's CBD, and it is hard to beat Flinders Street Station for that gorgeous, timeless architecture that can be found throughout the city.
Shopping in the Melbourne CBD
It will be hard to resist the temptation of window shopping at some of Melbourne's famous shopping precincts. Walk down the gorgeous, historic halls of the Royal Arcade or The Block Arcade for some of the city's legendary high-end shopping that will take you back in time.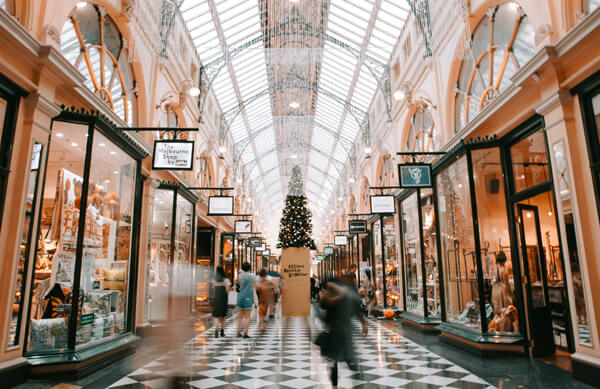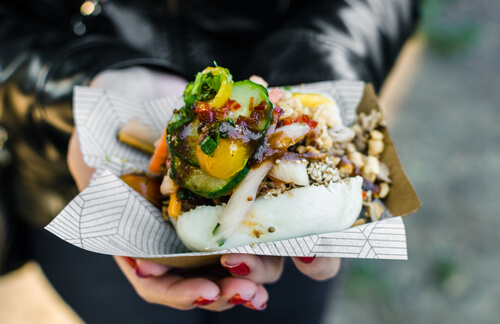 Eat and shop at the Queen's market
If that isn't your style, you might wish to see the Queen Victoria Market. This market is the biggest open-air market in the Southern Hemisphere. After passing through the historic entrance building, you will be met with a sea of stalls set up under corrugated tin shelters, selling everything from clothes, handmade goods, and jewellery to the best fresh produce in town.
You're sure to work up an appetite after all that shopping! Lucky for you, there are plenty of cafes and restaurants in the market, as well as food stalls selling street food, specialty foods, fresh pastries and ice cream. The Queen Victoria Market is a must-see tourist attraction for those who want to see all that Melbourne's acclaimed shopping has to offer.
Exploring Melbourne's city centre
While exploring Melbourne, you're undoubtedly going to come into contact with some of its famous street art. Artists come together to spray paint in council approved areas, creating unique artworks that stand out in stark contrast from their historic surroundings.
Melbourne is as famous for its street art as much as it is for cafés and restaurants, and nowhere is this more prevalent in the CBD. Be captivated as you explore these striking art pieces that lead off the beaten path and uncover some of the best eateries and dining in Australia, day or night. There is a whole host of options, from classic Australian fare to international cuisine and specialty food items. Follow your senses as you take in the sights, sounds and smells of Melbourne's CBD.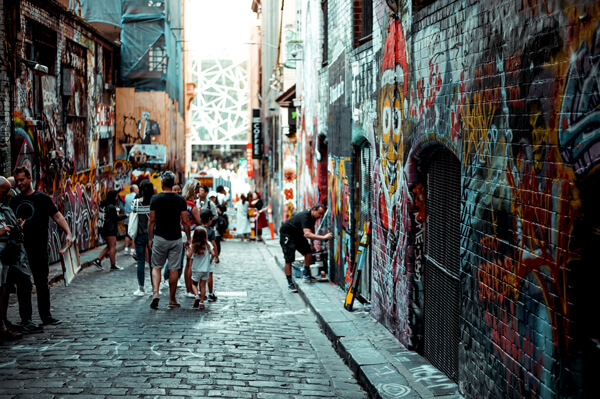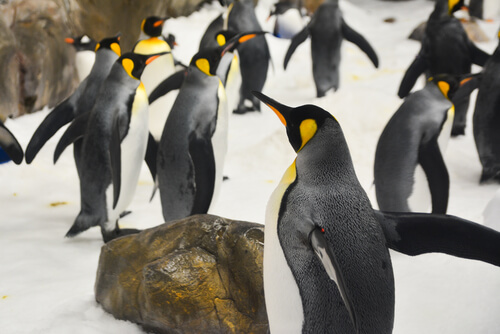 Fun for families
Melbourne's CBD also presents plenty of fun for families. A highlight for young and old is the Sea Life Aquarium, home to a range of tropical fish, crocodiles, stingrays and penguins that will leave you in awe and delight. The aquarium is also right around the corner from a range of Melbourne CBD hotels; perfect for families wanting to explore the city on foot.
History-lovers delight
Those after some quiet time can visit the State Library of Victoria. There is so much to discover from historical documents, old and new books, exhibits, galleries, events and fun just for the kids.
The CBD is also home to the Old Melbourne Gaol, full of grim Australian history and the sight of Ned Kelly's last days. Aside from spooky tours (available day and night), you can get hands-on in The Old Magistrates Court and don a costume as you get behind the judge's bench.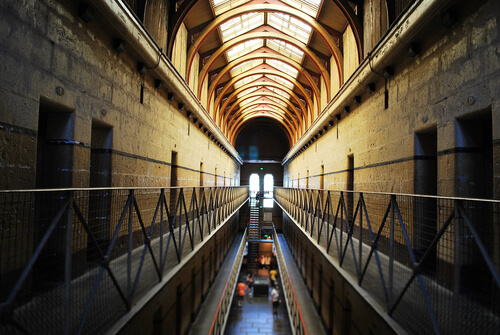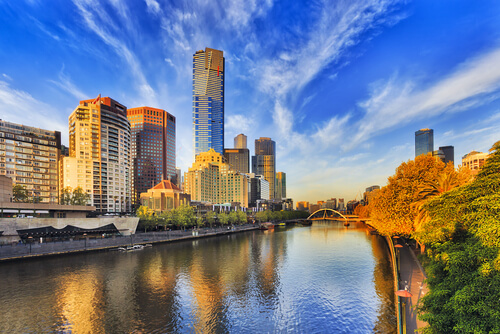 Where should you stay in the heart of Melbourne?
If you're looking for great Melbourne CBD hotel deals so you can be close to the sights and attractions of Melbourne's city centre, Compare the Market's free hotel comparison service can help you find some of the best hotels for your stay.
Other featured Melbourne destinations