We do not compare all brands in the market, or all products offered by all brands. We do not arrange products from the brands we compare for you directly, but we will refer you to our trusted partner who can.
Easily compare Port Melbourne hotels and find great value deals
No need for you to visit 100 hotel sites. Whether you're looking for a motel or a five-star suite, we've got you covered.
Easily compare hotels side-by-side, filter your options by price and features, and find a good night's sleep that is right for you.
Comparing hotels with us is 100% free. Our partners pay a commission. You pay nothing.
Why choose Port Melbourne for your next stay?
Port Melbourne is where the mouth of the Yarra River spills out into Port Phillip Bay. If you love the outdoors, this suburb is for you! This sunny port is known for its beaches, waterfront views and green spaces; not to mention the historic piers and views of the bay. It's also home to various cafes and modern, contemporary art spaces.
The accommodation in Port Melbourne ranges from small boutique retreats to hotel apartments with bayside views.
Ready to explore? Browse a selection of Port Melbourne accommodation options below.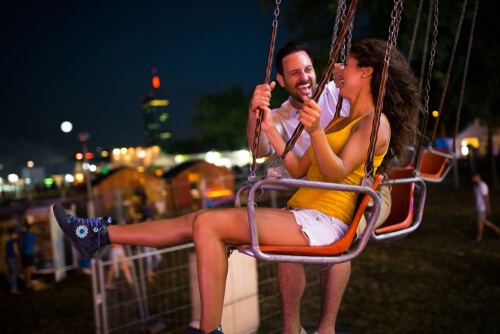 Exploring the bayside
When it comes to exploring Port Melbourne, you'll enjoy the sea breeze and salty air as you walk the streets lined with palm trees. Follow your nose down to the beach, which offers lovely picnic spots and summer fun down in the water. You can choose to go for a swim at Sandridge Beach or Port Melbourne Beach, both of which offer golden sand and shallow waters, perfect for the kids. In fact, they are favourite spots to cool down in style on a scorching hot day.
Princes Pier
A highlight of Port Melbourne is Princes Pier, built in 1915 to welcome steam liners and mail ships. The pier went into decline but was refurbished and re-opened in 2011 as a public space, offering insight into the history of Pre-war Port Melbourne and amazing photo opportunities.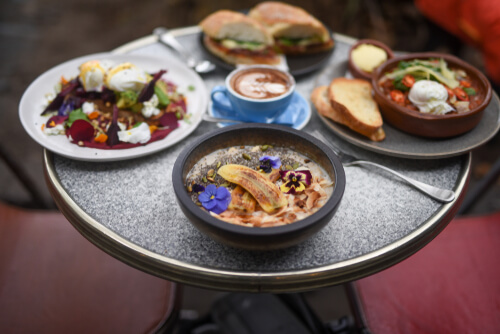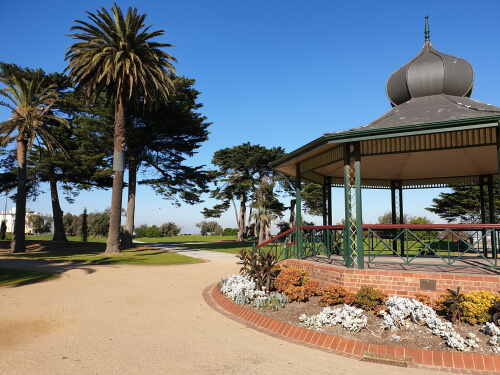 Great food in Port Melbourne
Once you finish exploring, there are a number of restaurants near the pier to enjoy a good lunch. You'll have an array of choices offering cosy, casual dining atmospheres while you satiate your hunger for great modern, Australian cuisine and seafood.
For one, there are some charming cafes for something light. Or, if you're after something more substantial, you can try some of the Port Melbourne hotels, bars and fish and chip joints to get a 'filling feed'. Be sure to pull up a chair and enjoy the open sea air and waterfront views as you dine.
For those with a taste for something a little stronger, Port Melbourne is also home to the Starward Distillery. Visitors can enjoy high quality, affordable whiskey with a distinctly Australian flavour. Additionally, Starward also offers tours of the distillery and tasting events.
Green spaces
Throughout Port Melbourne, there are a number of parks and green spaces to explore, such as Westgate Park, JL Murphy Reserve, Garden City Reserve, Turner Reserve, Julier Reserve and Buckingham Reserve to name a few. Enjoy a stroll or take the family on a picnic and enjoy the fresh air.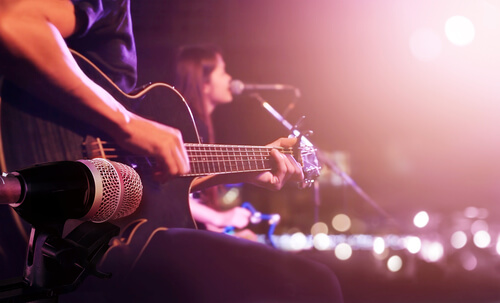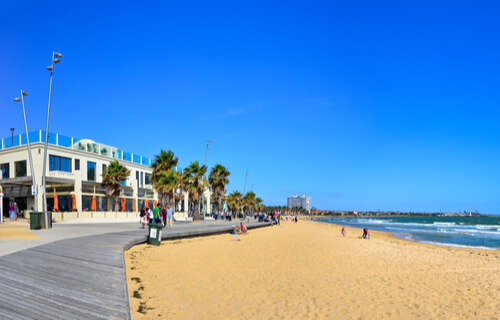 Culture & shopping
Port Melbourne has been undergoing a facelift for many years, and this has led to trendy, modern spaces rising up amongst the historical areas of the suburb.
This influx of new city residents has meant Port Melbourne has seen Melbourne's famous shopping make its way to the suburbs. Designer labels, fashion boutiques and household names are all available for those looking for a bargain or the latest threads, all within walking distance of each other.
Melbourne is also known as the cultural capital of Australia and is renowned for its art scene. If you're looking for some thought-provoking, modern art, you can visit the MARS gallery in Port Melbourne. A number of Australian artists and creators have their work on display, with new exhibitions starting throughout the year.
Port Melbourne hotel comparison
For those after a relaxing holiday to one of Australia's biggest cities, Port Melbourne might be just the place to stay as it offers a chilled waterfront atmosphere and plenty of accommodation options to choose from. To make your travel planning that much easier, you can compare Port Melbourne hotel deals with Compare the Market's free comparison service. Doing so can simplify the process and could save you money on your Melbourne holiday.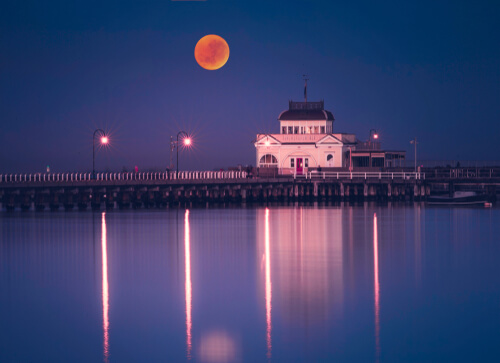 Other featured Melbourne destinations