We do not compare all brands in the market, or all products offered by all brands. We do not arrange products from the brands we compare for you directly, but we will refer you to our trusted partner who can.
Easily compare St Kilda hotels and find great value deals
No need for you to visit 100 hotel sites. Whether you're looking for a motel or a five-star suite, we've got you covered.
Easily compare hotels side-by-side, filter your options by price and features, and find a good night's sleep that is right for you.
Comparing hotels with us is 100% free. Our partners pay a commission. You pay nothing.
Why choose St Kilda for your next stay?
When it comes to family fun and adventure in Melbourne, it's hard to beat St Kilda for the variety of different activities and experiences that will have young and old smiling with delight.
This beachside suburb is on the edge of Port Phillip Bay, offering bayside views and beach fun on hot summer days. There are a number of St Kilda hotels to choose from when planning your stay, and they will put you within walking distance of some of St Kilda's best attractions.
Ready to explore? Browse a selection of St Kilda accommodation options below.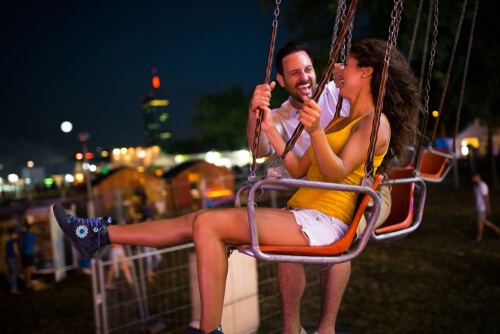 Amusement park fun in Luna Park
First and foremost, St Kilda is famous for being the sight of Melbourne's Luna Park. Besides walking or driving, you can catch a train or a tram that will lead you to the famous clown faced gate: Mr Moon. Inside is a range of rides, carnival games, amusement park food and The Great Scenic Railway roller coaster. Luna Park is a day of fun for the whole family.
St Kilda is a foodie haven
Throughout St Kilda's palm-lined streets, you'll be spoilt for choice when it comes to food. A range of cafes, bars, pubs, and restaurants provide sleek,  modern, casual dining experiences offering great Aussie seafood amongst international cuisine and local favourites. After a hot day in the beach, be sure to swing by an ice-cream joint to cool off. There are also a range of markets on weekends if you are after some handmade goods or eclectic finds.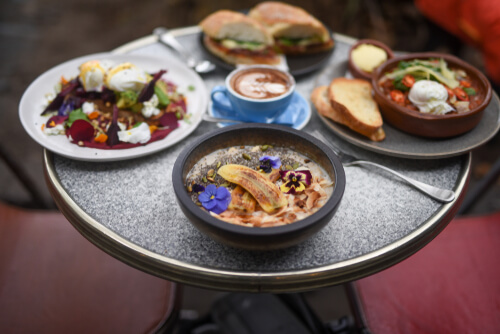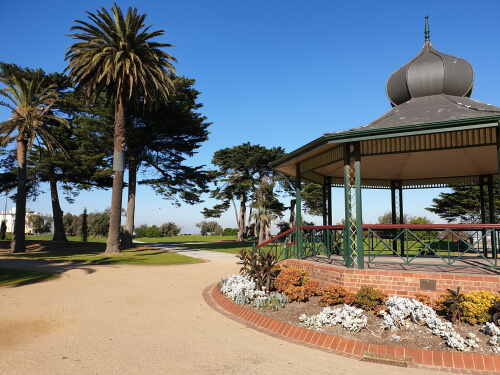 Get outdoors in St Kilda
There are also several parks and green spaces to explore or have a picnic in, such as the St Kilda Catani gardens. Deeper inside the suburb there are still open spaces such as Church Square, and if you're looking to get the kids out and about be sure to visit the St Kilda Adventure Playground. This playground is an assortment of zany slides and platforms and climbing trees, while also playing host to a big wooden castle.
Live entertainment and performances
Beyond the family adventure to be had, St Kilda has a busy live music and theatre scene if you're looking for live entertainment. Choosing accommodation in St Kilda near any of the bars that host live music will put you right near the action, great if you're looking to accompany the entertainment with scrumptious gastronomy.
It is also home to the St Kilda Festival, where live bands and artists play music on stages established along the foreshore. The festival also attracts a range of market stalls, carnival rides, buskers, dancing and more.
Alternatively, there is the Palais Theatre. This gorgeous heritage listed venue hosts music acts, as well as live comedy shows, opera recitals and more.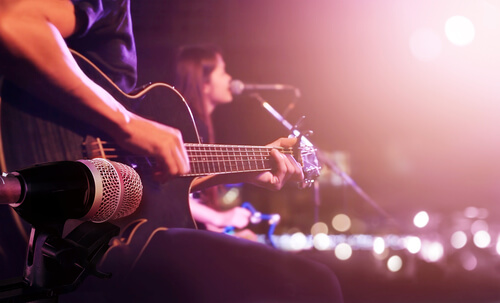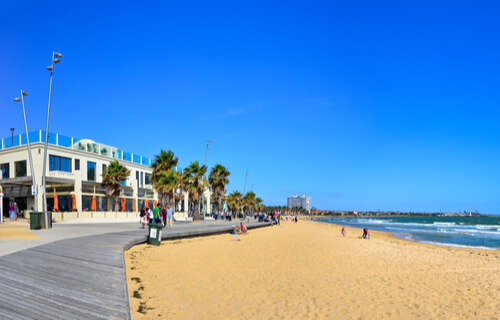 St Kilda Beach is a great day out
After a day's adventure on the beach, in the gardens or at Luna Park, St Kilda has a special surprise. At the end of the St Kilda pier is the breakwater: home to a colony of roughly 1,400 little penguins under scientific study and monitoring since 1986. Every night, members of the public can go and see the little penguins – just don't get too close or take a flash photo! This wondrous encounter with these cute little critters will delight young and old alike.
So much to discover
St Kilda is a great place to visit for those after adventure and fun in their Melbourne getaway. Planning your stay in this fun-loving suburb is a breeze with Compare the Market. Our free hotel comparison service helps take the guesswork and research out of the equation. Plus, the St Kilda hotel deals you'll find are not marked up, so you can be safe in the knowledge that you'll pay the same with us as you would by going direct.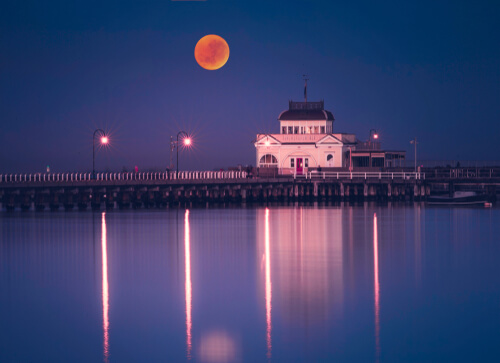 Other featured Melbourne destinations