We do not compare all brands in the market, or all products offered by all brands. We do not arrange products from the brands we compare for you directly, but we will refer you to our trusted partner who can.
Easily compare Thailand hotels and find great value deals
No need for you to visit 100 hotel sites. Whether you're looking for a motel or a five-star suite, we've got you covered.
Easily compare hotels side-by-side, filter your options by price and features, and find a good night's sleep that is right for you.
Comparing hotels with us is 100% free. Our partners pay a commission. You pay nothing.
Where should you stay while in Thailand?
Thailand is a 'lifestyle' destination soaked in ancient culture, island luxury and unspoiled natural beauty, but its appeal extends far beyond its glamorous surface. Thailand is also world-famous for its bustling boutique markets, sizzling nightlife hubs, authentic local gastronomy, exotic wildlife and unique water and adventure sports experiences.
The 'Land of Smiles' has become a must-see on any travel bucket list and Thailand accommodation deals await you as do a plethora of authentic experiences for lone travellers, couples and families. So if it's luxury you're after, compare 5-star hotels in Thailand today, or to see the full range of options use our Thailand hotel comparison service.
Ready to explore? Browse a selection of Thailand accommodation options below.
Phuket
Phuket is Thailand's most popular tourist destination. Being the largest island in the country, this slice of paradise has everything to offer; white sandy beaches for sunbathing, turquoise waters for diving, world-class accommodation, shopping, gastronomy, and a truly sizzling nightlife. Phuket is also the unofficial beach club capital, so enjoying a drink by the beach will only ever be one stretch of sand away. Find out more about where to stay in Phuket or compare 5-star hotels in Phuket today.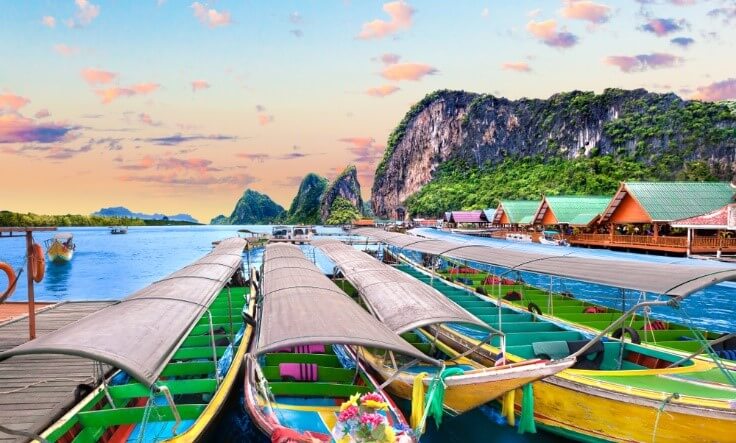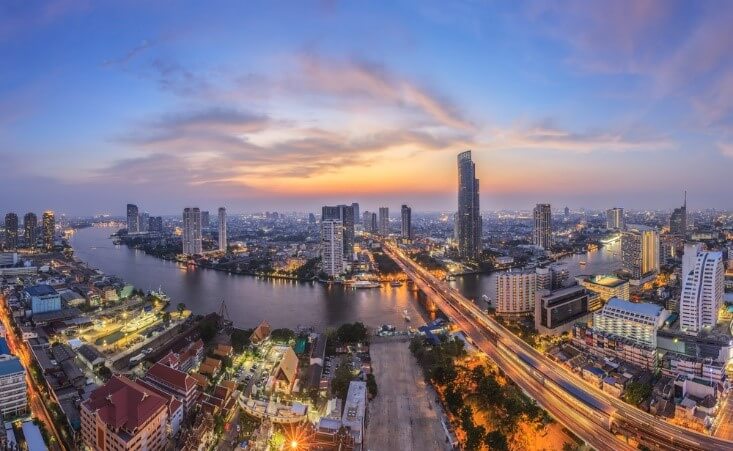 Bangkok
Bangkok is Thailand's capital and cosmopolitan mecca with a rich history. This sprawling urban jungle is home to the Grand Palace where the Thai King once lived and is known for hosting various traditional festivals throughout the year. Bangkok is also renowned as a world-class commerce hub, being home to Thailand largest shopping centre and to the famous Chatuchak Market. The capital is known for its revered but raucous nightlife. Find out about where to stay in Bangkok or compare 5-star hotels in Bangkok today.
Phi Phi Islands
The Phi Phi Islands are a postcard paradise. The six-island archipelago is most famous for its beaches inhabited by monkeys and a stunning network of limestone sea caves which tourists can explore in kayaks or long-tail boats. The famous turquoise waters of the Phi Phi Islands stay warm all year-round, perfect for diving or drifting along on a party boat with an open bar.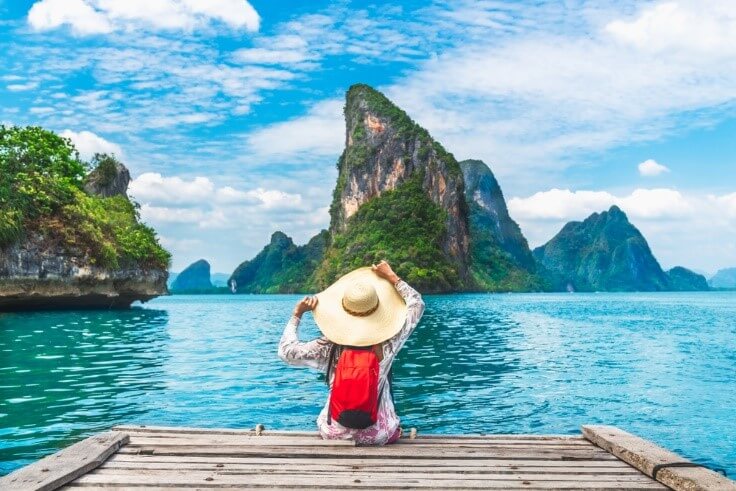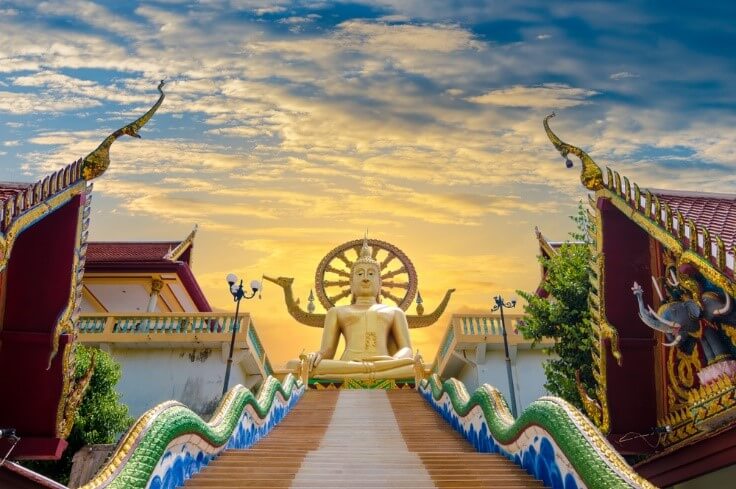 Koh Samui
When it comes to deciding where to stay in Thailand, Koh Samui offers a unique fusion of modern luxury and tropical bliss. The island attracts budget travellers and wealthy holidaymakers alike to its palm-fringed beaches. It's renowned for offering indulgence with its beachside bungalows and secluded villas; but also simplicity with untainted beaches and lush rainforests to explore to your heart's content. Koh Samui is also home to the mystic Secret Buddha Garden, and a stunning archipelago filled with marine life. Find out where to stay in Koh Samui or compare 5-star hotels in Koh Samui today.
Koh Phangan
Koh Phangan is Thailand's party HQ and famed for hosting the legendary Full Moon Party. The peninsula is a popular destination for backpackers and revellers but has also become known as a place to enjoy good coffee, shop for local wares, sightsee, explore on a scooter (make sure you wear a helmet!) and even snorkel in the Gulf of Thailand.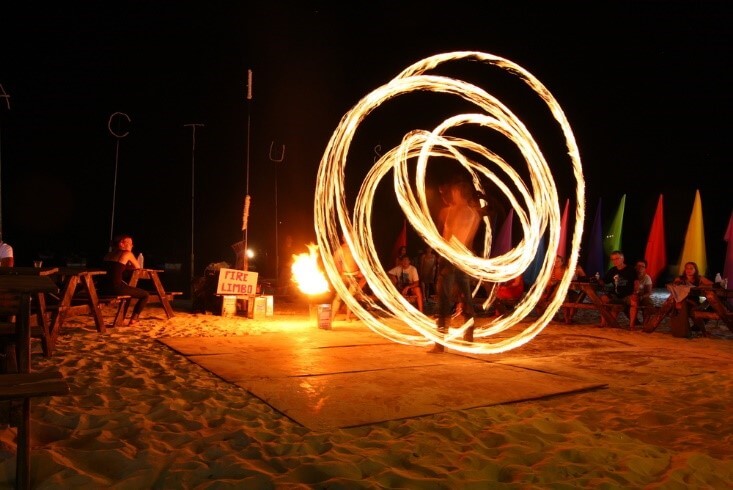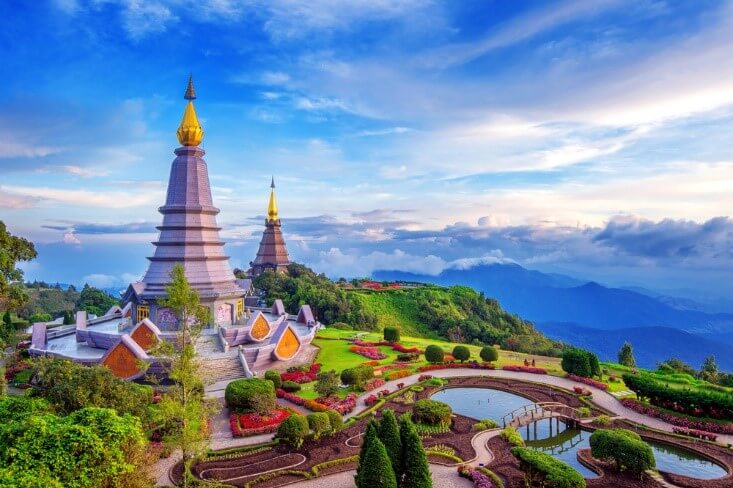 Chiang Mai
Chiang Mai was once the capital of the ancient Lanna Kingdom and boasts hundreds of traditional temples. It's a holiday destination for visitors looking to escape to the countryside for a more rustic experience of Thai culture. Chiang Mai is home to several small tribal villages and the renowned Doi Inthanon National Park famous for its twin King and Queen Royal Pagodas and greenery.
Krabi
Krabi is the perfect destination for reflection and relaxation. The island has an abundance of natural assets to enjoy, including lush jungles, white-sand beaches stretching for miles, limestone cliffs and caves. Krabi is also home to the sacred Tiger Cave Temple and famous its cascading hot springs.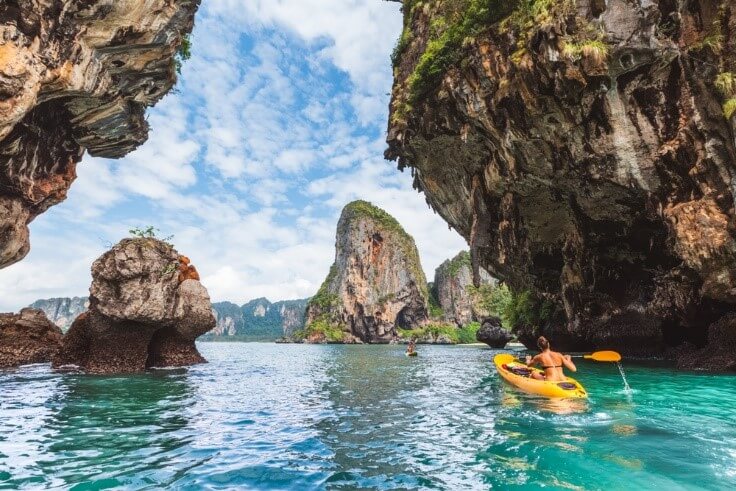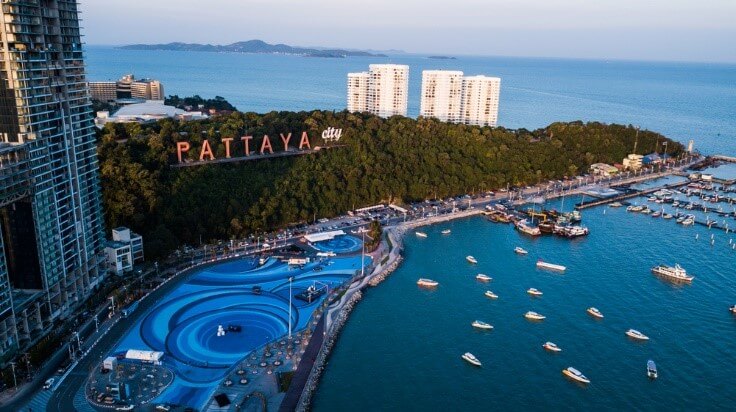 Pattaya
Pattaya began as a quaint fishing village but has well and truly evolved into a coastal capital. Today, the city buzzes with life from sunset to sundown and is one of Thailand's largest beach resorts. This luxurious destination is a one-stop shop for 'all hours' entertainment, designer golf courses, shopping, restaurants and quirky attractions.
Koh Tao
Koh Tao is Thailand's unsung scuba diving mecca and a leading centre for dive education. The island's waters are teeming with marine life and tropical coral reefs for underwater lovers to discover. The mainland is where visitors take their adventures to new heights by climbing the granite boulders and seaside cliffs, or hiking nature trails.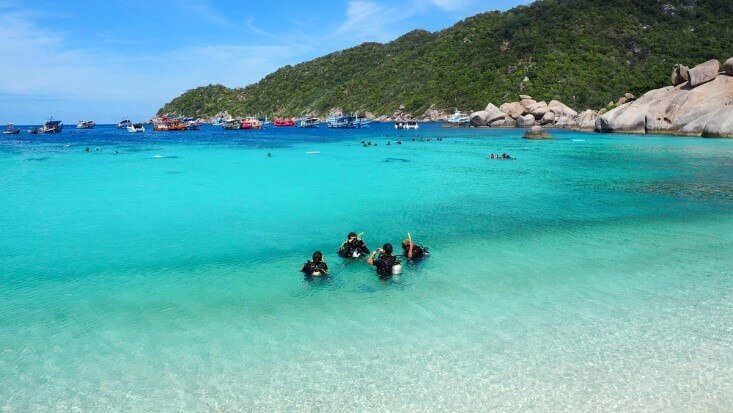 Other featured Thailand accommodation options