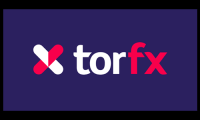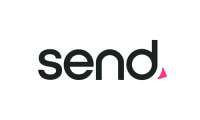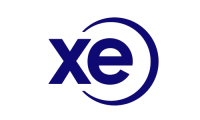 We don't compare all international money transfer providers in the market. At times, certain providers or currencies might not be available.
Learn more
.
Why compare international money transfers with us?
Simply type the amount of money you wish to transfer, select the desired currency, and we'll compare the providers on our panel in just seconds.
We have reputable, licensed providers on our panel, which all offer international money transfer services at competitive rates.
Completing a quote doesn't cost anything, and we don't mark up prices. We'll be able to provide you with an indicative exchange rate that may be subject to change and will be calculated at the time you go to perform your transaction.
How do you transfer money from Australia to New Zealand?
Given its close proximity, it's not surprising that New Zealand is one of the countries Aussies transfer the most money to. While there are numerous ways to send money to New Zealand, going through an international money transfer service is often the simplest. Once you have found a suitable service provider, you can send money – either in AUD or NZD – to any eligible New Zealand account (often within one business day).
How long does a money transfer to New Zealand take?
Most international money transfer services will take a minimum of one business day to process your transfer. However, this timeframe may vary depending on your chosen service provider, when you've sent the money (public holidays and weekends could impact the transfer time), the transfer method (i.e. online, bank account, cash transfers) and the service provider's identity verification process.
How does an international money transfer work?
Register an account
---
Sign up to a money transfer service provider. To complete this process, you may need details, such as your full name, email, phone number and other information requested by your provider.
Sending money
---
To transfer money to New Zealand, decide which bank account you wish to send it to and how much you want to send. This account could be yours, someone else's or a business account. You will also need to provide your bank account details and verify your identity to complete this transaction.
Receiving money
---
Before completing the transaction, ensure the recipient's personal and account details are correct. It's important to note that money being transferred from a different currency may take longer to process since it will have to be converted back into Australian dollars.
What are the best and cheapest ways to send money to New Zealand?
International money transfer
Generally one of the cheaper and more efficient ways to send money to New Zealand is through an international money transfer provider. These providers can offer competitive exchange rates, and some services may not have a limit on how much money you can send.
Bank account transfer
Similar to domestic transfers, you can transfer money to a New Zealand account through a simple bank transfer. However, bank transfers may not be as cost-effective as other transfer methods.
Cash transfer
Cash transfers are preferable if the recipient doesn't have a bank account, as the money can be picked up at selected agent locations. The sender can usually organise these payments either online or at an agent's office.
International Money Order (IMO)
You can obtain an international cheque from your local bank, which you can then post to your recipient in New Zealand. The amount you wish to send will be debited from your account in exchange for your cheque; your recipient can then cash it in at their local branch. This method may take longer than online money transfers.
Frequently asked questions
To make an international money transfer to New Zealand, you'll need the following details from the recipient:
full name
home address
bank account name and number.
Along with the recipient's details, your international money transfer provider may also require your proof of identification before they complete the transfer.
To make an international money transfer to New Zealand, both the sender and recipient must have a bank account. However, certain providers offer cash transfers to customers who want to send money to someone overseas who doesn't have a bank account.
This will depend on your service provider. Some international money transfer providers will have no limits for sending money to New Zealand, while others may have imposed minimum or maximum limits. For this reason, it's important to shop around for the international money transfer provider that suits your needs.