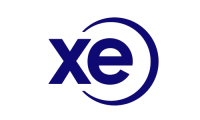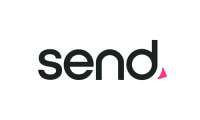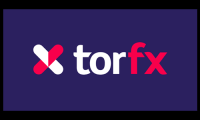 We don't compare all international money transfer providers in the market. At times, certain providers or currencies might not be available.
Learn more
.
Why compare international money transfers with us?
Quickly compare a range of providers – including their indicative exchange rates for various currencies, transfer times and fees – to help you get the most out of your money.
We only work with reputable, licensed providers, so you know you can transfer funds securely and enjoy competitive rates.
Our service costs you the same as going directly to the provider – except we offer you numerous options from multiple providers, side-by-side.
How do I send money from Australia to the Philippines?
There are a few ways Aussies can send their money to the Philippines; however, you may find an international money transfer through a reputable online provider the most efficient and cost-effective method.
In 2016, the Philippines ranked fifth among Australia's most transferred-to destinations, so it's important you find an online provider with the most competitive exchange rate to get the most value for your money.
How long does it take to transfer money to the Philippines?
It could take 24 hours to several days for your money to reach the Philippines, depending on the method of transfer (e.g. online or cash transfer), your service provider (some may process transfers faster than others), and whether there are any weekends or public holidays that could impact the speed at which your money reaches your recipient.
How do international money transfers work?
Signing up
---
For online transfer operators, you'll need to create an account before you can send any money. As you set up your account, you'll be required to register certain details, like your name and email address, and satisfy their identification requirements.
Sending money
---
Your money transfer operator will require specific details about your recipient, like their account number, BSB, their bank's SWIFT Code and their address. At this point, you can lock in the exchange rate and pay any initial fees.
Receiving money
---
Your money transfer service may provide a reference number, so you can track the progress of your funds. Your recipient will have the amount deposited into their account.
Best and cheapest ways to send money to the Philippines
There are several methods you can use to send money from Australia to the Philippines; the best method will be the one that suits your situation. Typically, international money transfers (transfers that send money from one bank account to an overseas bank account) are often the cheapest and most efficient ways to send your funds overseas.
International money transfer
Set up an account with an online money transfer provider and send your funds online to your recipient's bank account. The provider will quote you an exchange rate and a timeframe of how long the transfer should take. Keep in mind that intermediary banks may charge fees on your transfer before your money reaches your recipient's account, which could reduce the total amount received.
Bank account transfer
The majority of Australian banks allow you to transfer money internationally into your recipient's bank account. This is also known as a telegraphic, wire, or a SWIFT transfer.
You can usually complete your transfer this way through your bank's app or via online banking. Be aware that transferring money this way may not always be as cost-effective as other methods.
Cash transfer
You can arrange for your recipient to collect money in cash from a money transfer office if they don't have a bank account. Visit a money transfer office and complete the transfer this way, or you may be able to complete the transfer online.
International Money Order (IMO)
You can purchase an international cheque (Money Order) at your local branch, and the bank will debit your account the amount of money you'd like to send; you can then post this cheque to the Philippines. Your recipient can then cash this cheque at their local bank, or they may like to place this amount into their bank account. While secure, this method can be more expensive and slower than others.
Frequently asked questions
Depending on your method of transfer, you'll often need to provide your recipient's:
full name
address
bank name
SWIFT code (an international bank code used to help identify their bank)
BSB and account number.
If you're transferring money via other online payment services, like PayPal, you may only need to provide details like your recipient's email address or mobile number.
If you're creating an online account to send funds through a money transfer service, you'll typically need to provide details like your full name, email address and proof of identification to set up an account.
Yes, you can transfer money to your recipient even if they don't have a bank account by arranging a cash pick-up at a local money transfer office in the Philippines.
Some providers won't impose any limit on the amount of money you can send to the Philippines, while others will cap your transfer at a certain amount. Check with your provider to see how your transfer could be affected.