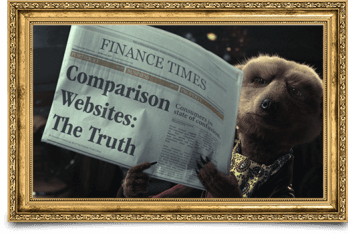 Founder – comparethemeerkat.com.au
As founder of comparethemeerkat.com.au I have brought business of my ancestors into the twentieth century. Comparethemeerkat.com.au is provide essential service for peoples to compare! Is NOT place to go for cheap insurance deal.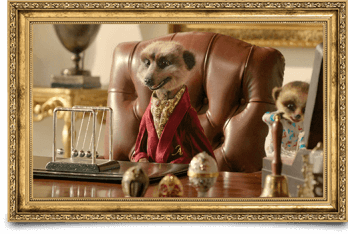 CEO – comparethemarket.com.au
Like Papa always say, 'if you can't beat them, buy them'. These are wise words, which is why I decide to become like the Richard Branson and buy comparethemarket.com.au. Business is come with my own parking space, executive bathroom, and eager assistant name Tom, who is enjoy wear of chequered shirts.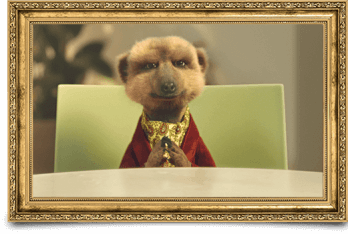 Moviekat actor, writer, director
I take time out of building my compare business empire to tell thrillsy tale of my ancestors. I do not want toot my horn, but my movie films lead to many job offer in the Holly Woods. But of course Sergei would not cope without me.