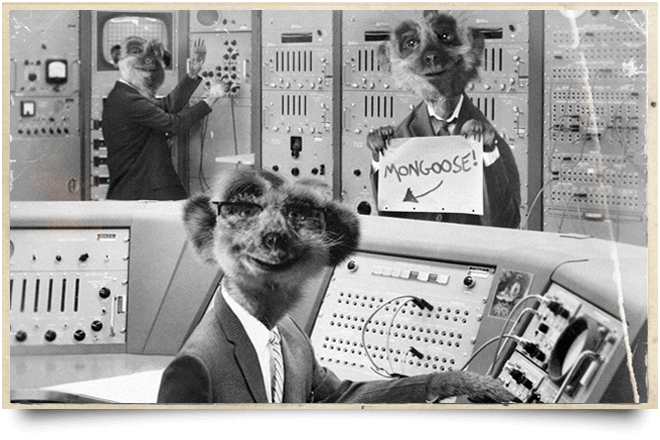 Head of IT
As Head of IT, Sergei responsibility include Servermabob, Computermabob, Laptopmabob, internet pipings and make cup of tea. In general he is good employee, but have one official warning for failing to deal with his fleas. Sergei very popular with Australian peoples. For this reason, I give him golden opportunity for star in several TV advertisements.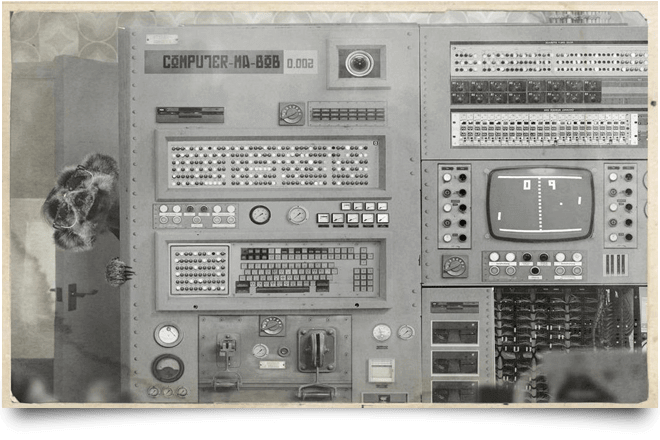 Head of Principal Design – Soviet Space Programme
During the 1980s Sergei personally design the Mir(kat) Space Station! Unfortunate he forced to leave job because he fake moon landing in his garage.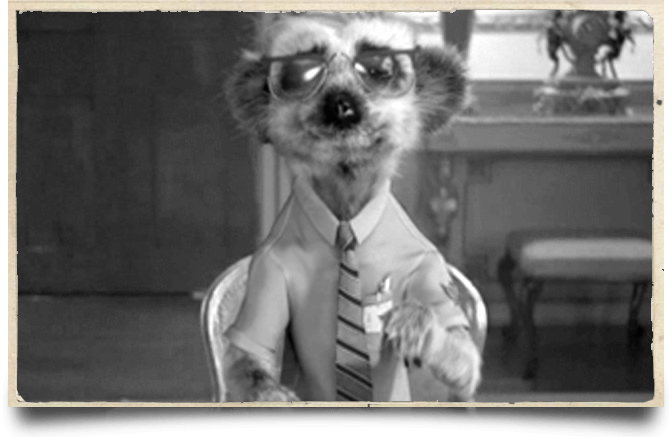 Meerkovo Meertronics – Technician
Sergei made first job as technician with responsibility for remove bugs from softwares (he probably ate them). He was always horse around with colleagues in those day, but learned vital technology skills.