Whether you're a nurse who works in the public system, performs duties in a private setting or are self-employed, you make a significant difference in the lives of many people. While a rewarding career, there are risks that could impact your livelihood and your patients if something were to go wrong.
This is why business insurance is vital for nurses.
What is professional indemnity insurance for nurses?
Professional indemnity insurance covers you for losses claimed by a third party due to actual or alleged negligence in your professional services or advice. This includes defence costs cover.  It can respond to allegations of:
professional negligence
errors and omissions
causing harm or death
breaching your professional conduct obligations.
While the very core of your profession is to help people overcome illness and get them back on their feet, a simple mistake or oversight can have serious ramifications for your patients, your business and your livelihood.
If a legal claim were made against your or your business, professional indemnity insurance could cover legal costs, protect your reputation and help pay for compensation.
Is professional indemnity insurance for nurses compulsory?
Yes, it's a legal requirement for all nurses and nursing services to hold valid professional indemnity insurance to practice in Australia. This level of insurance must meet the Nursing and Midwifery Board of Australia's (NMBA) registration standards, which requires all aspects of your profession or practice to be covered.
You may take out cover as an individual nurse, or be covered by the practice you work at providing they cover all aspects of your profession.
You'll need to be covered by indemnity insurance if you work full-time, part-time, as a contractor or volunteer your services in any of the following roles:
enrolled nurse
cosmetic nurse
registered nurse
mental health nurse
practice nurse
community nurse
rural nurse
midwife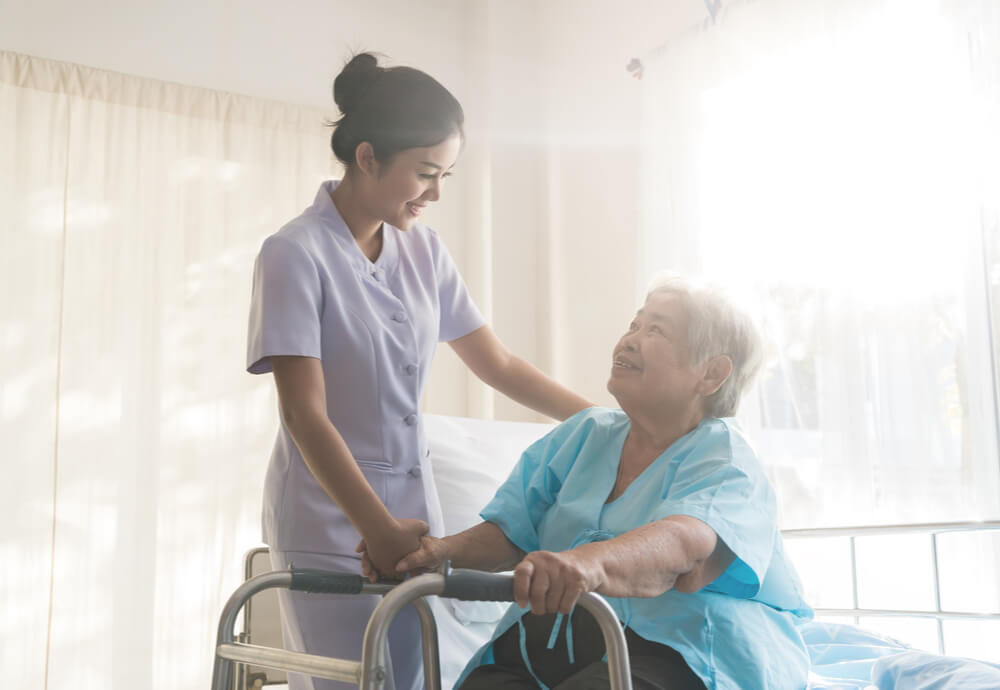 Why do nurses need professional indemnity insurance?
Indemnity insurance is intended to protect you against patient claims in the event you or your business provides incorrect advice or services. Whether you've been negligent or simply accused of misconduct, here are some scenarios where indemnity insurance could help:
giving a patient incorrect medication or wrong dosages
unintentionally sharing a patient's confidential information
providing a patient with health advice that's incorrect
mistakenly causing further injury to a patient with your treatment methods
missing a step or failing to follow an instruction that's critical in your patient's recovery
having a patient make a claim against you, even if you haven't done anything wrong.
Example. It's been a busy day, and you're instructed to give your patient, Cathy, her medication. Your practice's protocol requires all nurses to record when they've giving medicines to patients. You give Cathy her medication but become distracted and forget to record this.
Another nurse later notices that there's no record of Cathy having her medicine, so gives her another dose of medicine – causing her to become ill. When Cathy is made aware of the accident, she files a claim against you and your nursing practice. Indemnity insurance ensures you're able to cover the legal costs of this matter without dipping into your own pockets.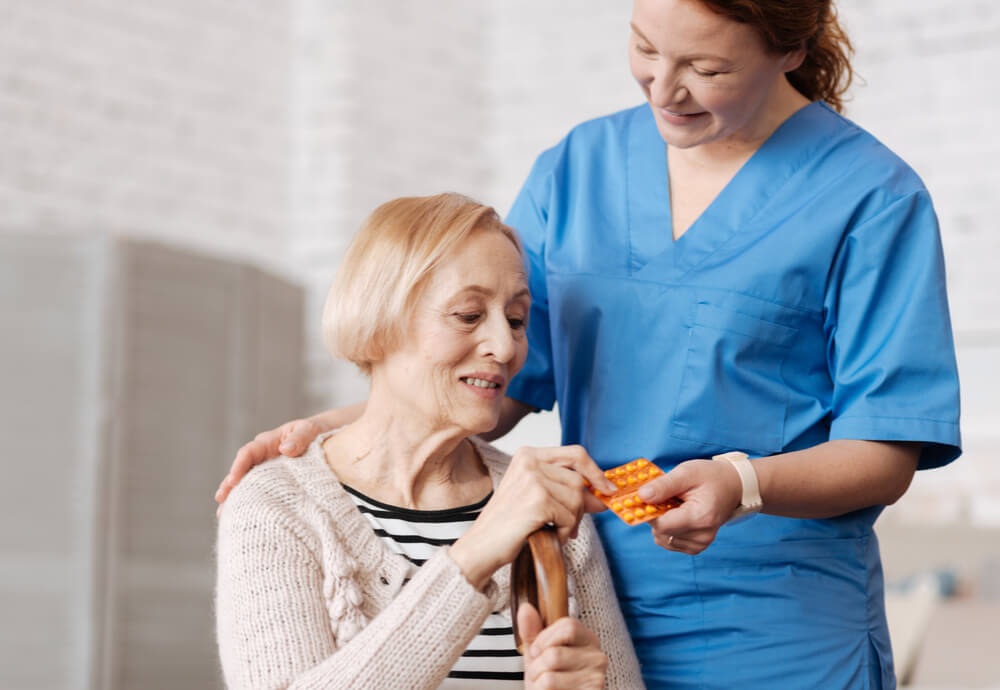 Will nurses be covered under their employer's professional indemnity insurance?
If you're a nurse and you only have one employer, chances are you'll be covered under their indemnity insurance for duties you carry out at work. If you're self-employed, work across multiple locations, have different employers, volunteer or complete jobs outside your employed role, you'll likely need to take out your own indemnity insurance.
It's always a good idea to confirm that all tasks you complete in your job are covered by your employer, and if not, take out an appropriate level of cover before you start working.
If you're a nursing business owner, it's your responsibility to ensure all aspects of your practice are covered.
How much professional indemnity insurance cover do I need?
Because no two nurses or practices are the same, the level of cover you require will vary based on your situation. It's up to you to ensure you're sufficiently covered when performing your duties as a nurse or running a practice that offers nursing services.
Essentially, your insurance must cover you in any location or circumstance where a claim could be made against you or your staff by a patient.
Where do I buy nursing professional indemnity insurance?
How you obtain nursing indemnity insurance will depend on whether you're a business offering nursing services, a self-employed nurse, or work for one employer. You can:
use our business insurance comparison service to find relevant cover offered by our partners for small businesses and self-employed nurses
obtain cover when you join professional bodies, defence organisations or trade unions
be covered under your employer's cover
a combination of the above.
Are there circumstances where nurses don't need professional indemnity insurance?
Nurses and nursing businesses only require indemnity insurance for as long as they're practicing in Australia. For example, you decide to step away from nursing or close your nursing business and cease practicing, you won't need to retain it moving forward.
This doesn't mean claims can't be made against you once you stop practising. To remain protected if a claim arises after you shut your business's doors, you will need  run-off cover. In fact, the Nursing & Midwifery Board requires that when you decide to cease practice, you must take out appropriate run-off cover for matters that would otherwise be uncovered arising from previous practice as a registered health practitioner.
Other types of business insurance nursing services may want to consider
Does your business offer nursing services? In addition to indemnity insurance, there are other types of cover you may wish to take out to cover your business adequately. You can select the following when you obtain a quote through our journey.
| | |
| --- | --- |
| Coverage type | What it covers |
| Contents | Just as home contents insurance protects your belongings at home, you can also take  out business contents to cover items within your nursing business. If they become damaged or stolen, this could save you significantly in the long run. |
| Cyber liability | Whether it's storing confidential medical information online or sending emails to patients, the internet and computers are fundamental in getting the job done. If your nursing business faced a cyber problem or data was unintentionally leaked, this liability insurance would come in handy. |
| Electronic equipment | If you use electronic equipment to assist your patients or carry out your daily work tasks, you may want to take out this cover for peace of mind if they were to break or fail. |
| Employee dishonesty | Have you ever dealt with dishonest employees in the past? Would your business be able to recover if an employee's dishonest conduct caused you financial loss? If not, this level of cover could be worth considering. |
| Glass | What would happen if glass at your nursing practice was damaged or accidentally smashed? If it's vital to carry out your daily tasks, you may want to consider taking out this level of cover. |
| Management liability | Management liability insurance could protect you if a legal claim against your management team arises. This could include a wrongful dismissal claim or allegations of crime. |
| Money | Money makes the world go round, but if it were to be stolen directly from your nursing business' premises or when it was in transit, this type of insurance could protect it. |
| Public liability | Public liability insurance may cover you if a member of the public was to become injured at your nursing practice, or if their belongings went missing or were damaged. |
| Personal accident insurance | If you were to become injured or ill and unable to complete your work duties, this type of cover would ensure you're still receiving an income for an agreed period. |
| Statutory liability | You never want these things to happen but breaches of legislation could significantly impact your business and reputation. This insurance could help cover legal costs.   |
| Theft | Whether it's tools you use to carry out your job or stock to assist patients, it's always a good idea to cover yourself in the event of an attempted robbery. |
| Transit | Say you're a nurse that travels between locations and practices. If your property was damaged while you were in transit, transit insurance could cover the repair or replacement costs. |
Let us help you find insurance for your nursing business
Ready to purchase or compare business insurance for your nursing services? We're ready to help!
We know that it pays to compare, and our business insurance comparison tool is an easy way to weigh up your options.
Simply enter some details about your business and you'll be able to see what's on offer from our insurer partners within minutes. Compare policy inclusions, exclusions and costs in one place. You can even see the types of insurance products other nursing professionals are taking out. Once you find a great-value product, you can purchase directly with our service.
See what's on offer now!