Whether you operate an exclusive restaurant that offers the finest of dining or a more down-to-earth take-away, it's worth going over your restaurant's insurance needs in case something goes wrong.
Before you shop around for insurance, it's vital to check that your food business licence (and liquor licence if you serve alcohol) is up to date. You'll also need to ensure that your business is compliant with the Australian Food Safety Standards. Failure to do so could see you face penalties or be closed down and you won't be able to claim this cost on your business insurance.
What business insurance is available for my restaurant?
Depending on the size and nature of your restaurant, business insurance packages can contain a wide range of different insurance types based on the risk factors you want to protect against. Many business insurers let you combine different kinds of business insurance together, letting you pick and choose the ingredients that form your policy.
Let's take a look at some common business insurance options in the food service industry and how they could benefit you.
 Workers' compensation
It's a legal requirement across the country that restaurants in Australia, or any businesses that have employees, have workers' compensation insurance. The exact rules governing workers' compensation, such as how your policy pays out claims or whether you qualify for exemptions, are enforced by your state or territory government. It provides financial support for workers who are injured or suffer a work-related disease to help cover their medical expenses and living costs while they recover.
You can typically get workers' compensation insurance from your state or territory government regulator.  Depending on your business size and the rules in your state or territory, you may also be able to self-insure or purchase a policy through some approved insurance providers.
For more information you can contact your state or territory government's workplace health and safety department.
Public liability insurance
Typically the more customers you have, the better business will be. However, it also means there's a greater risk of something going wrong. This is where public liability insurance can provide some peace of mind.
As a business owner, you have a duty of care to the community. Public liability covers the cost of compensation if your business activities damage property belonging to customers, suppliers or the general public, or cause personal injury to a third party, together with legal expenses if you get sued.
Having public liability insurance means your restaurant, café or diner is covered if mishaps like slips and falls, food poisoning, or cuts from broken glass happen on your premises.
Building and contents
Also known as property insurance, building and contents insurance can assist if you need to repair or replace parts of the insured building or its contents due to an insured event, such as a fire.
From a flambé that goes horribly wrong to a customer who crashes their car into your building and many things in-between, it pays to think about business insurance for your assets.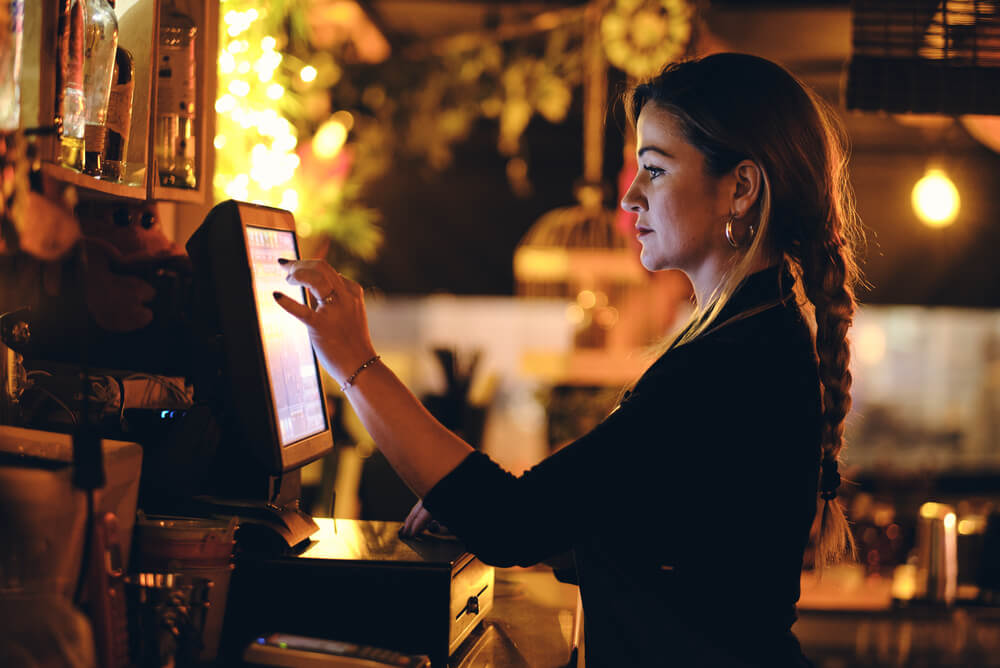 Money
While the world has moved towards paying with plastic and digital wallets, you'll likely still need a cash register to handle any  cash your customers pay you. Having this coverage option helps cover the loss of money due to theft or accidents while it's in the cash register, in transit to a bank or when at your personal property.
Glass
Glass insurance can help cover the costs for damaged interior or exterior glass and signage you own or are legally responsible for at your business premises. Glass coverage can include mirrors, porcelain and ceramics such as toilets and basins. This add-on could be particularly useful if your restaurant has glass surfaces like food display counters and is often a requirement if you take out a lease.
Cyber liability
As you deal with customers and their methods of payment, your restaurant could become a prime target for cybercrime as hackers try and steal data from your point of sale machines and leave you liable to a lawsuit. Additionally, cybercriminals may try and crash your website with a virus or malware.
Either way, cybercrime can cost your business dearly. However, having a cyber liability insurance policy for your restaurant can help insure you against claims and support your business' profitability following a cyber breach or attack.
Want to know more about business insurance? Here's what we prepared earlier!
There's a whole range of cover that you can put into a business insurance policy for your restaurant or café. Discover more about other types of business insurance here.
Frequently asked questions
Cook up an insurance storm!
Looking for restaurant business insurance? We could have the recipe to help you choose the cover you're after!
Our free business insurance comparison tool helps you select cover and then compare quotes from a range of brands in Australia. If you see a policy, you can purchase it straight away, saving you time and possibly money in the process.
*As with any insurance product, your cover is subject to the terms, conditions and exclusions contained in your policy document.  The information contained on this webpage is general only and should not be relied upon as advice