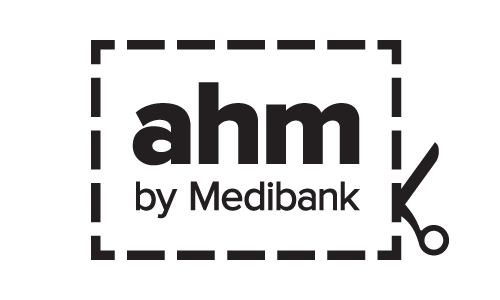 ahm health insurance at a glance
They make private health insurance simple and straightforward, with digital self-service options for most of your needs.
An expert in-house customer service team based in Wollongong, Australia can help with any complex cases
ahm is backed by Medibank, one of Australia's largest health insurers, for extra peace of mind
You don't need to choose from a limited 'network' of extras providers; you can see any provider you like, as long as they're recognised by ahm
They offer no-gap dental check-ups with eligible products at selected dentists (annual limits apply)
Get up to 100% back on optical items like frames, repairs and prescription lenses and contacts on eligible cover (annual limits apply)
Members' discounts with popular brands like OPSM, Goodlife and Specsavers.
About ahm health insurance.
Ahm knows that health insurance can be confusing, so they do everything they can to provide Australians with straightforward, no-nonsense health insurance that covers the services which matter to them.
With ahm, you have more control over your cover, with a range of products available that let you choose the level of cover that suits you, so you only pay for and get the value that you need. You can sign up online in minutes and manage your account and claims through their easy-to-use online members portal or mobile app.
What does ahm health insurance cover?
Ahm offers a wide range of hospital, extras and combined cover products to fit a variety of circumstances. Whether you want a high level of comprehensive cover or want to avoid the Medicare Levy Surcharge, ahm has a policy for you.
This information is accurate as of February 2023. For the full details of what's covered on an ahm health insurance policy, refer to the relevant product guide and the ahm member guide.
Hospital cover
An ahm hospital policy can help pay for your treatment as a private patient when you're admitted to hospital. Ahm offers hospital policies from every tier, including several plus-tiered policies tailored to a range of healthcare needs.
Extras cover
An extras cover policy can contribute towards the cost of health services as an outpatient that Medicare doesn't cover.
With ahm extras, you could pay nothing out of pocket for dental check-ups, up to your annual limit, with eligible products at select dentists. Depending on your policy, you may also be covered for up to 100% back on optical up to your annual limit. This could mean a free pair of glasses for each year you hold your policy.
Why choose ahm health insurance?
They have lots of options when it comes to affordable private health insurance
They simplify health insurance, so you know exactly what you're paying for
Flexible extras and package options let you choose the way you want to use your extras
An expert in-house call centre provides members with excellent customer service
Compare health insurance today
Want to see how ahm stacks up against the rest of the market? With our free comparison tool, you can compare health insurance policies from some of Australia's most trusted health funds side-by-side. By comparing features, exclusions and costs, we can help you look for a policy that suits your circumstances.