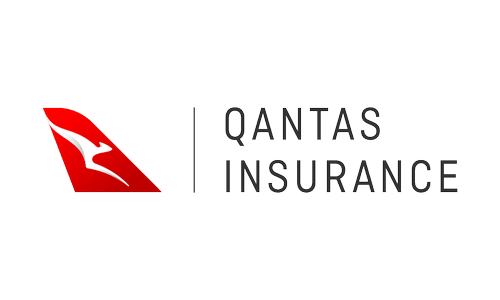 Qantas Health Insurance at a Glance
Depending on your level of cover, get 60%, 65% or 75% back on Extras up to your annual limit when you claim2
Claim on the go for most Extras either online or via the Qantas Wellbeing App
Backed by industry experts nib
Enjoy unlimited preventative dental and unlimited emergency ambulance transport (if relevant in your State or Territory) with combined Hospital and Extras cover (waiting periods apply).
About Qantas Health Insurance
Looking for more rewarding health insurance? Qantas Health Insurance offers a range of cover, so if you're young and single, newly married, busy raising a family or enjoying a well-earned retirement, they have you covered. Plus, as the only health insurance that comes with Qantas Points you could be turning your health premiums into your next holiday.
What Does Qantas Health Insurance cover?
Qantas Health Insurance provides health cover for singles, couples, families and single parents. Choose from a range of Hospital and Extras options to suit your needs and budget, from basic to comprehensive levels of cover.
Hospital Cover
Qantas Health Insurance Hospital cover helps pay for in-hospital costs such as surgery, anaesthesia, private rooms, and theatre fees for services included in your Hospital cover. Your out-of-pocket costs will vary according to the Hospital cover you select, the Hospital excess you choose, your health fund, the medical professionals required, and the procedure involved. Read the Policy Booklet for more details.
Extras Cover
Qantas Health Insurance extras cover helps pay for treatments often not covered by Medicare like dental, physiotherapy and optical. It works by providing a percentage back, so whatever the recognised provider2 charges you for an eligible service, Qantas Health Insurance will pay 60-75% back depending on your level of cover, up to your annual limits. Read the Policy Booklet for more details.
Ambulance Cover
In some states and territories, ambulance costs are covered by the local government, while in other parts, it's recommended you take out a subscription to cover the cost of all ambulance transport.
Emergency Ambulance Transportation is included on all Qantas Health Insurance policies (if relevant in your State or Territory).
Claiming Options
Convenient options to make a claim, including:
Swipe your membership card at any providers with a HICAPS terminal to claim on the spot,
Claim through online self-service portal,
Claim on Extras through Qantas Wellbeing App.
Can you manage your Qantas Health Insurance policy online?
Yes, they have a 24/7 online service that allows members to check extras limits, submit claims or update their details. You can also make a payment with VISA or Mastercard through this members' portal.
Why choose Qantas Health Insurance?
As the only health insurance that comes with Qantas Points, you could earn 1 Qantas Point per for every $1 spent on your premium.3 Plus you could earn 12,000 Qantas Points in a year with the Qantas Wellbeing App by walking 10,000 steps each day and regularly reaching your sleep goals.3
Compare and switch health insurers
Are you looking to switch to Qantas Health Insurance? Or perhaps you'd like to compare Qantas's products against other great Australian health funds? Whatever your needs, our comparison service helps you find a suitable level of cover in minutes.