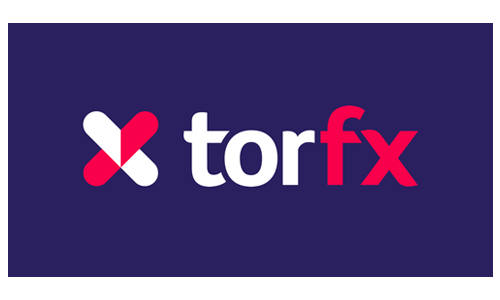 TorFX at a glance
TorFX has over 14 years of experience and offers international money transfers for individuals and businesses. Customers can expect:
exchange rate guarantee
forwarding contracts to lock in rates for a longer period of time
fast transfers
competitive exchange rates, matching other banks and providers if they have a better rate (conditions apply).
About TorFX
TorFX was established in 2004 to provide customers with competitive rates on international money transfers with no hidden fees. TorFX is part of the Azibo Group, who handle over AUD$10 billion every year in international payments.
TorFX has offices around the world, including Australia, the UK, Europe, USA, South Africa and China, and exchanges money from up to 37 international currencies.
On top of regular international money transfers, TorFX offers forwarding contracts, which guarantee an exchange rate for up to two years if you're looking to purchase a property overseas or liquidating international assets and repatriating your investments; these forwarding contracts provide you with the time you need to secure your property or assets.
How do TorFX international money transfers work?
You'll first need to set up an account with TorFX. Then, you'll need to nominate how much you wish to transfer to your recipient, which currency you currently have and which currency you're exchanging your money to. You'll also need to specify a date you'd like your transfer to occur.
Next, you'll pay the amount you wish to transfer to TorFX's specified account and enter your recipient's bank account details. Depending on the amount you're transferring, where you're sending the money to and other factors outside of TorFX's control (such as delays or administration issues from a third party during the transfer process), you may have to pay a fee.
Read our handy guide on the ins and outs of international money transfers if you wish to learn more about sending money overseas.
Information correct as of December 2018. Terms and conditions apply. Read the Product Disclosure Statement (PDS) for details when considering sending money overseas.
Frequently asked questions
Is it safe to transfer money with TorFX?
TorFX holds an Australian Financial Services Licence (AFSL), is regulated by the AUSTRAC and is a member of the Australian Financial Ombudsman Service. As such, TorFX must comply with all regulations when it comes to protecting customer privacy, and currently, has a Level 1 rating of creditworthiness as rated by credit agency Dun & Bradstreet.
How much money can TorFX transfer?
There may be a limit on how much money you can transfer based on the country you're transferring to or your transaction method. For amounts over a certain limit, such as AUD$10,000, you may need to pay an additional fee.
Which payment methods does TorFX accept?
You can transfer money to TorFX's client account online through the company's 24/7 portal, by email or over the telephone. TorFX accepts payment via bank transfer or debit card.
How long does it take for TorFX to complete a money transfer?
TorFX aims to complete money transfers as quickly as possible, though it may take up to three business days when transferring money between banks.
What is an exchange rate guarantee?
TorFX will provide a guarantee on the exchange rate when you sign your contract, and this is valid for up to two business days or, in the case of a forwarding contract, two years. International exchange rates change rapidly, so obtaining a guaranteed rate means you know exactly how much your money will be worth in another currency.
What types of transfers can I make with TorFX?
With TorFX, you can make both personal and business international money transfers. You can also make transfers for the purpose of buying an overseas property or repatriating funds.
Compare international money transfers today
When transferring money overseas, it's important you look around and compare both fees and exchange rates to ensure you're getting a good deal. You can compare TorFX with some leading providers for free using our international money transfer comparison service. We don't mark up prices and our service is easy to use. In a few minutes, you could find a great deal on your next transfer.
So, what are you waiting for?