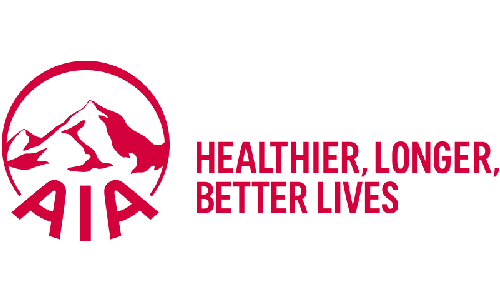 More than three million Australians benefit from AIA Australia's life insurance services – that's around 24% of the working population according to the Australian Bureau of Statistics as of October 2017. They've been in Australia for over 40 years and owe their success to providing great cover at highly competitive rates.
AIA Australia at a glance
AIA Australia is part of AIA Group, the largest independent, publicly listed pan-Asian life insurance group in the world.
It is one of the country's leading life insurers, with more than three million Australian customers.
In 2016, AIA Australia paid a total of around $1,156,677,931 in claims to policyholders.
About AIA Australia
With the backing of the long-established AIA Group, the largest independent, publicly-listed pan-Asian life insurer, AIA Australia has a strong foundation for its presence in Australia.
AIA believe in delivering great value at competitive rates. Through offering a wide range of innovative and flexible insurance solutions, their products can be tailored to benefit your financial health and welfare.
Their product range covers life, total and permanent disablement (TPD), trauma, and income protection cover. They also offer a range of business insurance solutions products, like business expenses cover.
Which products does AIA offer?
AIA Australia's Priority Protection product provides you with a selection of benefits to cater for your life insurance needs. Some may include (depending on your plan's PDS):
Life Cover. A lump sum is paid in the event of death or terminal illness.
Total and Permanent Disablement (TPD). A lump sum is paid for total and permanent disablement, with three main types of benefits; total and permanent disablement, accidental total and permanent disablement, and universal total and permanent disablement.
Crisis Recovery (i.e. Trauma). If you are diagnosed with certain medical conditions, like cancer, heart attack, or a stroke, you will receive a lump sum payment.
Income Protection. You receive a monthly amount if you're disabled due to an illness or injury and are unable to work for a period.
Business Expenses. You receive a monthly amount to reimburse your business if you're unable to work as you're disabled due to injury or illness.
This information is a guide only. For further information on benefits, features, limits, terms, and conditions, please carefully read the Product Disclosure Statement (PDS). Always read the PDS for each policy before making a decision to buy.
Why choose AIA Australia?
AIA Australia takes pride in paying legitimate claims promptly and reliably. Their statistics demonstrate that this philosophy applies across their wide range of products year by year.
AIA has a long-term focus, so when you take out a policy, you can be confident they will be around to pay it. The strength and quality of their products and services have also been widely recognised. In 2017, AIA was awarded the ANZIIF 2017 Life Insurance Company of the Year award.
Compare a range of life insurance policies today from strong providers, including AIA Australia. Spend time on the things that matter most to you by comparing results in the one place, rather than searching through multiple websites.