If you're an architect or draftsperson, then you may need some insurance.
In this page, we explain the types that are more likely to apply to you, what's mandatory and where you can purchase insurance once you're ready to proceed!
Why does an architect need insurance?
As an architect, you're continually providing advice and designs that could be misconstrued or may contain mistakes.
Consequently, if a claim is made against you because of a mistake or negligence, and you're liable, then you'll likely face significant out-of-pocket expenses which could kill your business!
A good way to ensure you're covered if something does go wrong, – is to have insurance. Some benefits of being insured can include:
Adherence to the law. Australian states and territories make some insurances such as professional indemnity insurance compulsory for architects to practice. Check your state or territory for their stance on insurance. What's more, different types of contracts (e.g. leasing) may stipulate that you maintain certain types of insurance.
Protection of your assets. In the event of a natural disaster, accident or you're required to pay a large sum of money to a claimant, your business could fall apart. Insurance may mitigate the effects of such events.
Business continuity. If your business is interrupted by an unforeseen event, it could affect your business structure and cash flow. Insurance may mitigate or even negate some of these risks.
Peace of mind. If a legal challenge is made against you, it's comforting to know that you'll have a level of insurance that will carry the financial burden should it get messy.
Compulsory insurance for architects
All practising architects must hold professional indemnity insurance*. Employers usually provide this type of insurance for the architects they employ. However, if you're an owner, then the responsibility will generally be on you. Professionally indemnity insurance covers architects against claims of breaching their professional duties. In addition to professional indemnity insurance, there are many other types of business insurance you can consider. Continue reading for more information.
What types of insurance does an architect need?
For architects, the following insurances may be particularly relevant, in addition to professional indemnity insurance:
Public liability insurance
Public liability insurance* can provide protection for you and your business in the event a customer, supplier or a member of the public claims against you due to injury or property damage as a result of your negligent business activities. It's one of the most common types of business insurance and is often required when you lease office space.
Management liability insurance
Management liability insurance* can provide protection to both the business and its directors or officers for claims of wrongful acts in the management of the business. Management liability is separate to professional indemnity insurance and covers claims such as fraud, discrimination, unfair dismissal and more.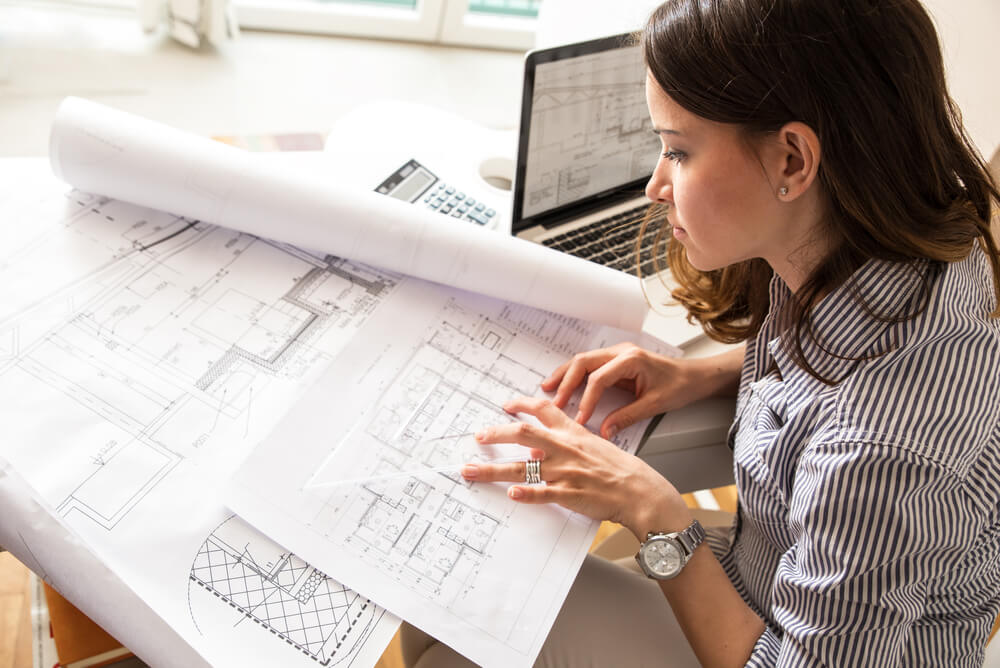 What other types of insurance should architects consider?
Additionally, it may be necessary to consider the following types of cover:
Product liability insurance*. This coverage provides protection in relation to claims by third parties due to personal injury or property damage caused by products sold or supplied by your business. Reasonable costs incurred in defending a covered claim will also be met.  It is typically part of a Public Liability policy
Cyber liability insurance*. If you have highly sensitive information within your computer systems, then it may pay to get cyber insurance. Cyber Liability insurance can protect you from claims in the event of a cyber breach or attack. Costs associated with defending a cyber claim are also covered. Cyber Liability insurance can assist with are unintended loss or release of customer personal information, cyber crime, cyber extortion/ransomware and business interruption due to a cyber event
Contents insurance*. If business contents (e.g. tools, equipment, furniture) are damaged due to a natural event like a storm or fire, accidental damage or malicious damage, then contents insurance will cover the cost to repair or replace them, whether it's an expensive drafting table or a cheap T-square.
Electronic equipment insurance*. In the event of a specified piece of electronic equipment breaking down, electronic equipment insurance will cover the cost to repair or replace.
You may also want to consider insurance like tax audit cover*, a policy that pays for accountancy and tax agent fees in the event of a tax auditor theft cover*. Discover more types of business insurance.
*Please note: All these  forms of cover are subject to terms and conditions. Always read your policy's product disclosure statement (PDS) for a complete overview of what's covered and excluded by your insurer.
Frequently asked questions
Let's get started! Generate some insurance quotes now!
Each day spent employed as an architect isn't just work, it's your livelihood, which is why it needs protecting.
To get started, simply use our business insurance comparison service and review quotes from multiple providers in a convenient side-by-side view. It only takes minutes and it's easy-to-use. Just enter your details and compare types of cover that work for you.. When you're ready to buy, we'll help you with that too!
By the way, the comparison service is free, so compare your options now!