While it's rewarding to work in an industry that's so creative and makes people feel good about themselves, you still might want to safeguard yourself in case something goes wrong.
Whether you're a makeup artist, hairdresser or another kind of artist who provides a service to members of the public in Australia, you should consider business insurance to protect you and your livelihood.
Why do I need to think about business insurance as a creative?
It's simple, insurance can offer protection for artists, makeup artists and other creative professionals if something stops them from offering their services and operating their business as usual.
An accident may occur on your business's premises, or the tools you rely on may become damaged or stolen and prevent you from working. A legal claim could even be made against you that leaves you significantly out of pocket and potentially cripples your business.
Whatever the risk, there's usually a level of insurance you can take out to protect your business. Of course, the type of insurance you choose varies between businesses, the size of your company and the services you offer.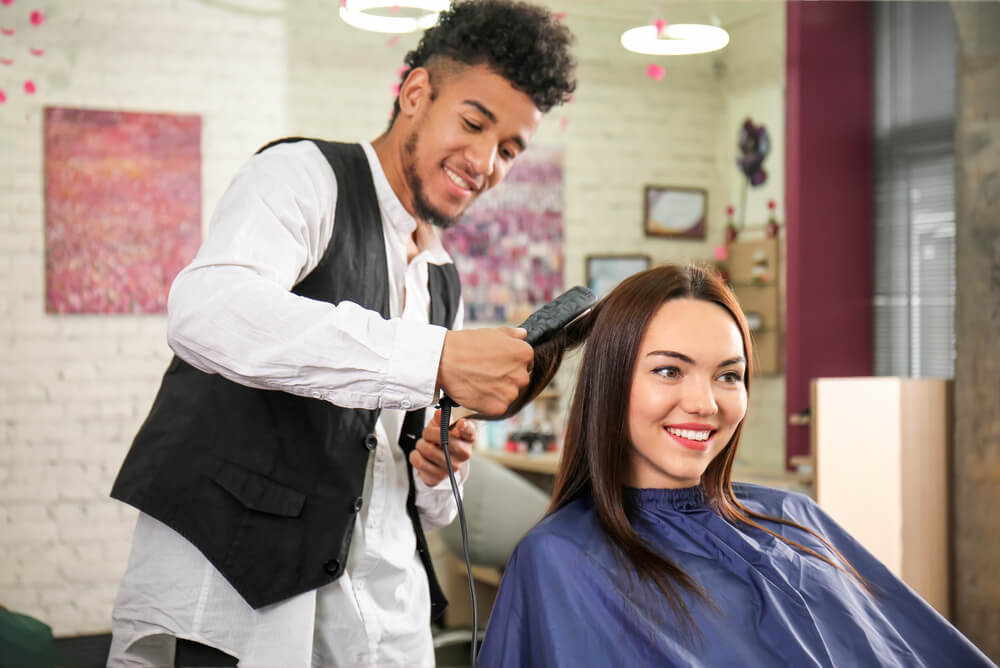 Types of cover to consider if I'm an artist, makeup artist or hairdresser
Public liability insurance
Whether you own a salon, operate from your home or travel around as a makeup artist, public liability insurance can be essential in protecting you if something goes wrong and a member of the public or a customer claims against you for personal injury or property damage. You work with a lot of different tools that can potentially cause harm and there are many instances where someone could mistakenly become injured within your business.
Their property could also become damaged or lost because of your business operations. If a claim is made against your business alleging it was negligent and someone became injured, public liability insurance can be a lifesaver.
For example, say a new shipment of product arrives at your business and one of your employees crams as many of them as they can on a shelf. They barely fit but the employee has nowhere else to put them.
A customer is looking at the products you sell when one of them falls and hits her on the head. That customer makes a legal claim against your business for the injury she sustained but your legal expenses are covered because you've taken out the appropriate level of public liability insurance.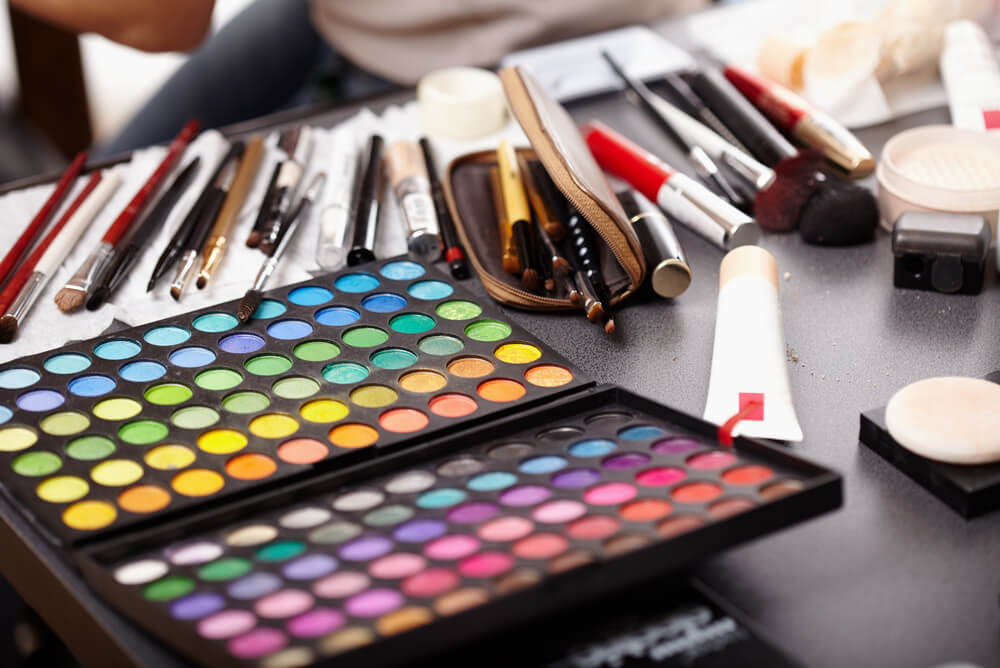 Product liability insurance
If your business sells products to customers – be it makeup products, hairstyling items or other goods – you may want to consider product liability insurance. This type of cover helps to financially protect your business if a person becomes injured or has their property damaged as a result of your products.
Different insurers have their own definitions of what a product is, but for artists, makeup artists and hairdressers, they usually include anything you manufacture, bottle, label, produce, distribute or sell.
Even if an unfounded allegation is made against your business, this type of insurance can provide cover for your legal costs in defending the claim.
As an example, let's say your hair salon creates, bottles and sells hair dye. A customer uses the hair dye and finds that it leaves burns on her scalp and makes her hair fall out. She decides to make a claim against you for the product your business sold.
Having product liability insurance in place can protect you and help ensure your business continues to operate through any legal proceedings.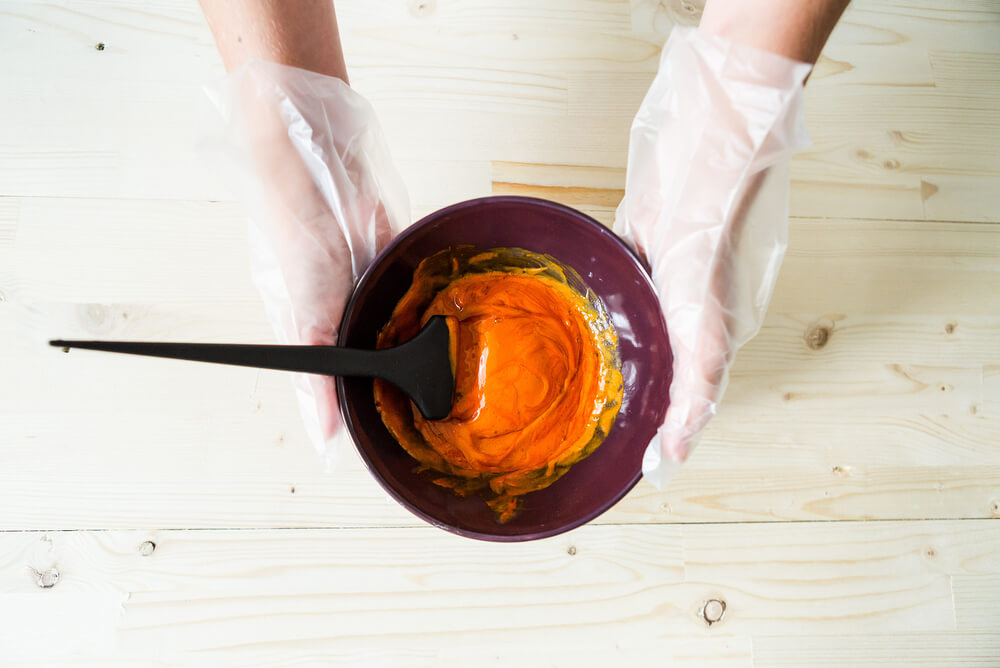 Professional indemnity insurance
As a hairdresser, makeup artist or another type of artist, your job is all about your clients feeling good about themselves. By working your magic and offering tips and advice, you can make a world of difference for them. But what if you provided a service that somehow made your client ill, or you gave incorrect advice that results in them injuring themselves?
Professional indemnity insurance is intended to help to financially protect you if a  customer alleges you were negligent in providing your advice or service, causing them to suffer loss. If a claim is made against you, you may have to pay compensation and cover legal bills that could seriously impact your business. This type of insurance offers you legal protection and can help cover any fees or costs you have to pay as a result of a claim.
Here's an example of professional indemnity insurance in action. You're a hairdresser and you're bleaching a client's hair.
The salon's phone rings and you take the call but end up leaving the bleach in her hair too long. It ends up causing burns to your client's scalp and some of her hair falls out.
She makes a legal claim against your business to cover her medical costs.
With indemnity insurance, you have assistance in paying for any legal bills and compensation as a result of a claim.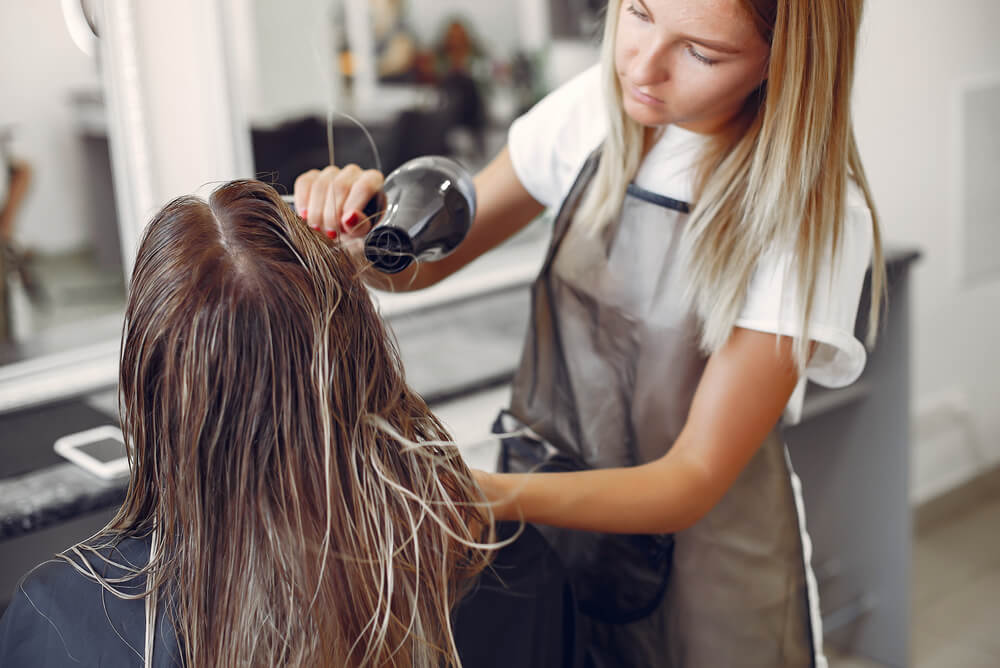 Contents insurance
You put a lot of effort into making your business as unique as possible, but what happens if a natural disaster damages the furniture and equipment on-premises? Would you be able to continue operating? Could you pay to fix or replace any items that become damaged?
If the answer is no, you may wish to consider contents insurance for your business.
For example, you've just spent a fortune redecorating your artist space with new blinds, fixtures, floor coverings and plenty of stock to sell to customers.
An unexpected storm lashes your premises, leaving most of your contents damaged and in need of replacement.
Without adequate contents insurance, this is a cost you'd have to cover out of your own pocket.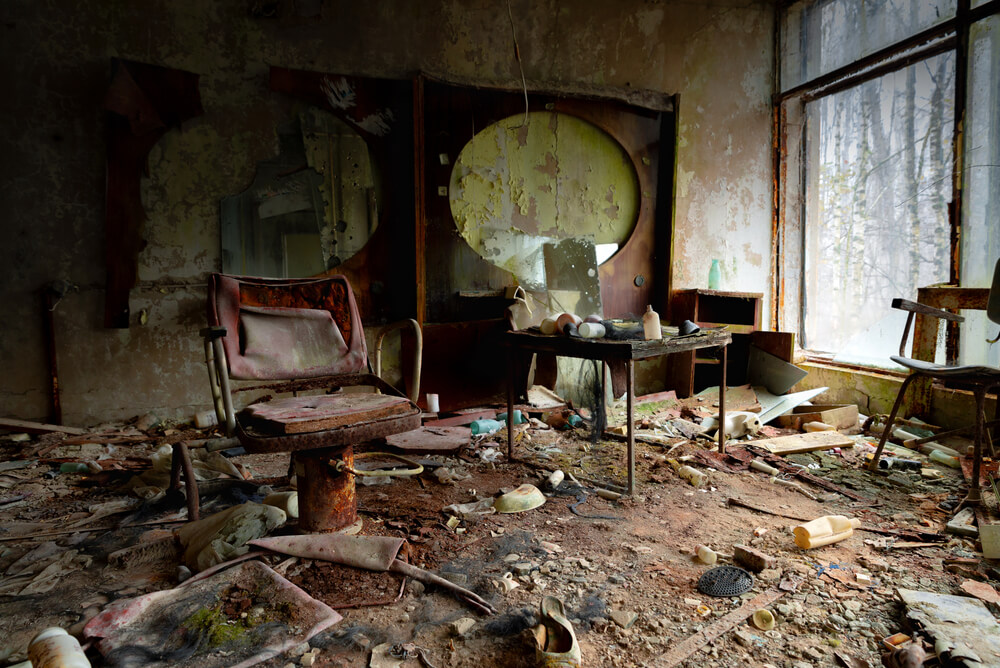 Theft insurance
It seems self-explanatory but theft insurance covers your business if contents or stock is stolen. What you may not realise is this type of cover can also offer protection if your belongings are also damaged in the event of a robbery, armed hold-up or another kind of burglary.
Given how much time you put into your profession and how you rely on certain equipment to get the job done, it's a type of cover worth considering.
Let's say you've spent months working on a painting for a client and you've finally finished your project.
During a robbery, the art is flung off the wall and ruined when a burglar tramples all over it.
This insurance product can't give you back the time you spent on your creation, but it can help cover the value of the painting.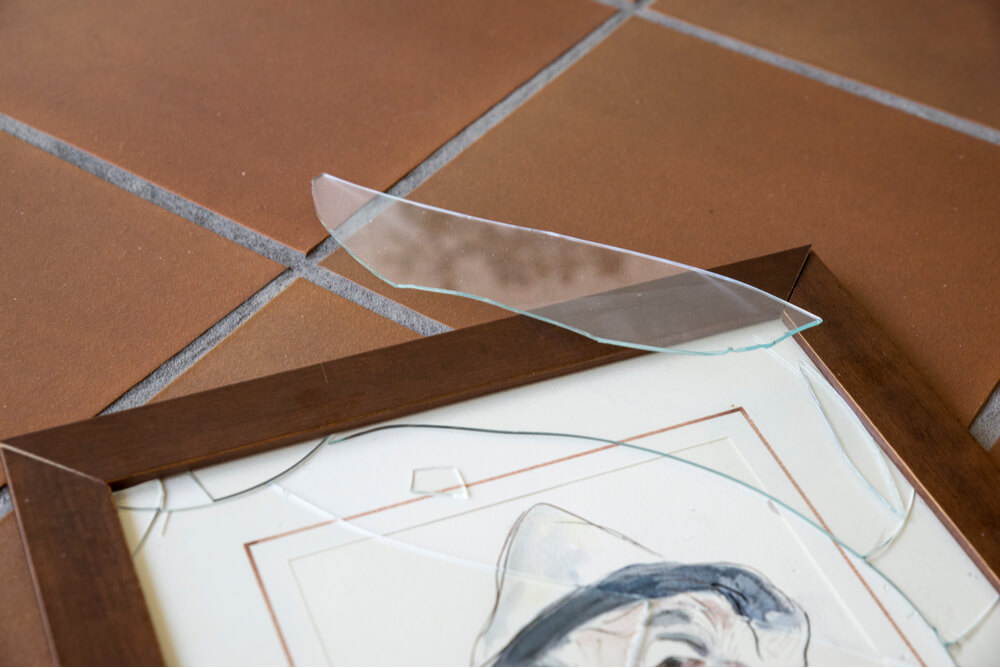 Glass insurance
Say you have lots of different art pieces and your business decides to display them in glass shelves, counters and interior showcases. Or perhaps you've got other glass fixtures throughout your makeup or hairdressing business. This level of cover is designed to protect the glass if it were to become damaged or someone accidentally breaks it.
It's not always a type of cover artistic professionals think about but not having it could have a significant impact on your bank account if you had to cover the costs yourself. Glass insurance takes this worry away and helps foot the bill of these replacements or repairs.
For example, you place all your sculptures at your art business on a glass shelf. You finish up work for the night and when you return the next day, you discover there's a breakage in the glass that's caused some of the sculptures to fall and smash. The shelf wasn't in poor condition when you left and you'd only purchased it recently.
Glass insurance would help you cover the repair or replacement costs.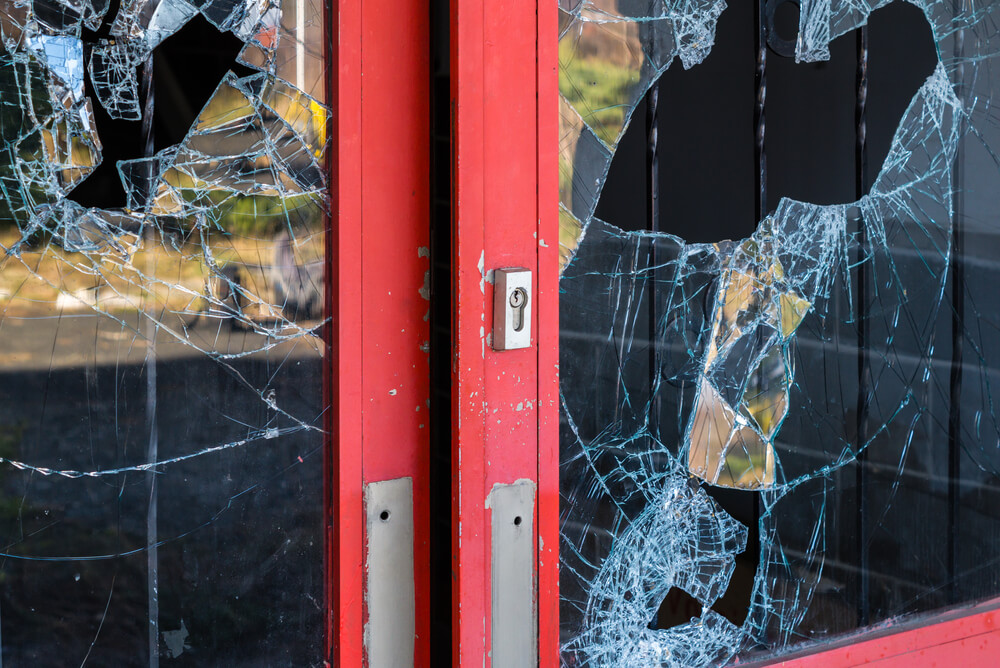 Personal accident insurance
It's important to protect your customers and your business from mistakes and accidents but what would happen if you  became injured or sick and were unable to work for some time? Would your business be able to survive?
If not, personal accident insurance is worth considering.
This level of cover would ensure you're still earning an income for a period if your sickness or illness prevented you from carrying out your usual duties. It may be particularly useful if you're the sole trader of your business.
Here's a scenario to consider. You go on a skiing weekend away but end up breaking your arm. You require a cast and won't be able to work for eight weeks until it fully heals.
With personal accident insurance, you can rest assured knowing you'll still earn an income until you're able to work again.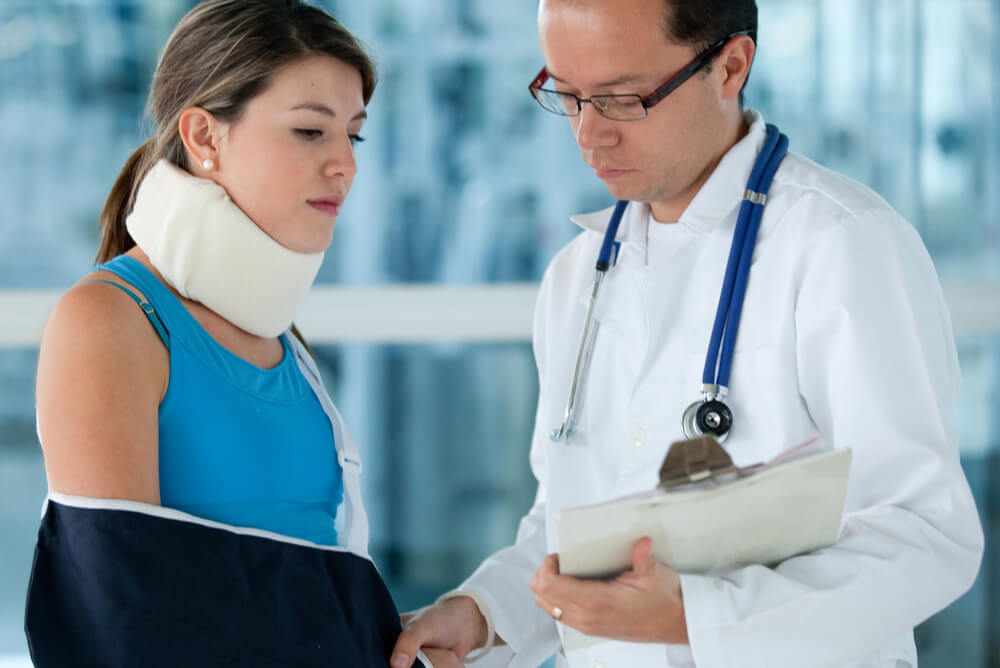 Management liability insurance
While professional indemnity insures you for the services and advice you give to clients, management liability protects your hairdressing, makeup or artistic business if a claim is made against your management team.
For example, a business of any size could still be subject to claims of unfair dismissal, defamation, fraud, sexual harassment and other issues. It can cost substantial amounts to defend claims like this and even more if you're forced to compensate someone, so management liability insurance is vital if you couldn't cover these costs yourself.
Let's put it into context. An employee named Jane hasn't been pulling her weight and as a result, the management team decide to let her go.
Even though the company has done nothing wrong, Jane files a lawsuit against the management team, citing unfair dismissal. Having management liability insurance in place ensures you're able to defend your business, without it going bust.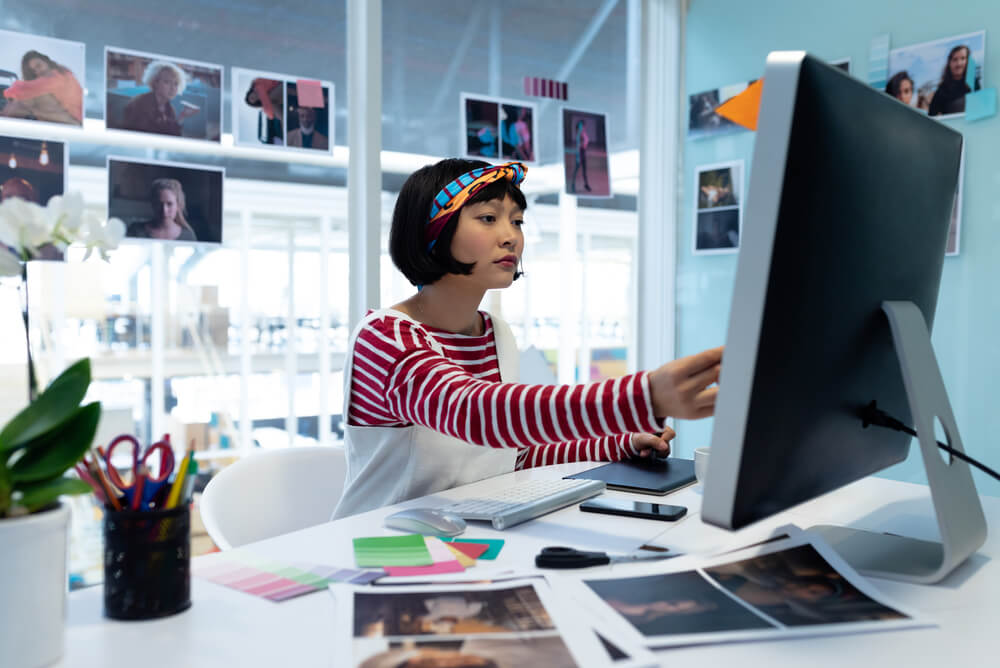 Statutory liability insurance
There are many laws and an abundance of legislation in place in Australia to protect workers, customers and the public. If your makeup, hairdressing or artistic business was found guilty of breaching one of these laws, you could be forced to pay a hefty fine or a considerable amount to defend your company in court.
That's where statutory liability insurance helps. It's a type of insurance that can help if an official investigation is launched against your business and you're forced to defend it.
For example, your employee Matilda has been working long days, often shutting up your makeup business and being the first one in the next day. She's happy with this arrangement but ends up only having 10-hour gaps between when she finishes work and resumes it.
This comes to the attention of the Fair Work Ombudsman, which requires beauty workers to have a minimum break of 12 hours. You reduce Matilda's hours, but a claim is still made against your business. Statutory liability insurance ensures you're able to cover any legal fees and fines that come as a result of unintentional breaches of legislation.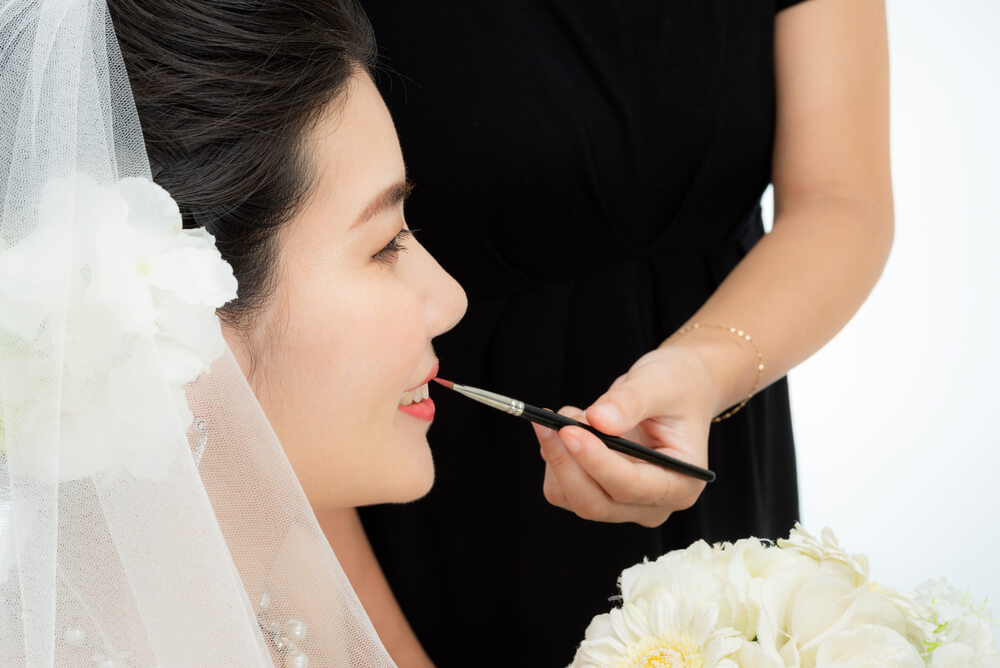 Portable equipment insurance
One of the perks of working in such a creative industry is you can freelance and offer your service to a variety of clients and don't always need to work from the same location. With this comes the risk of the tools you rely on to do your job becoming damaged, lost or stolen.
There may be a natural disaster that destroys all your expensive makeup items, or someone could break into your company car or premises and destroy them. These products are never cheap to replace and if you couldn't cover the cost out of your own pocket, portable equipment insurance could come in handy.
Here's how it could work. You're a makeup artist and you've been visiting clients at their homes all day and have a variety of makeup and tools with you. You don't need them all and keep some of the tools and types of makeup locked securely in your car while you're with a customer.
Unfortunately, someone smashes your car window and steals your makeup box and tools. Having portable equipment insurance covers the cost to replace these items and ensures you're able to resume work as quickly as possible.
Of course, this type of insurance could come in handy for any business that relies on portable equipment.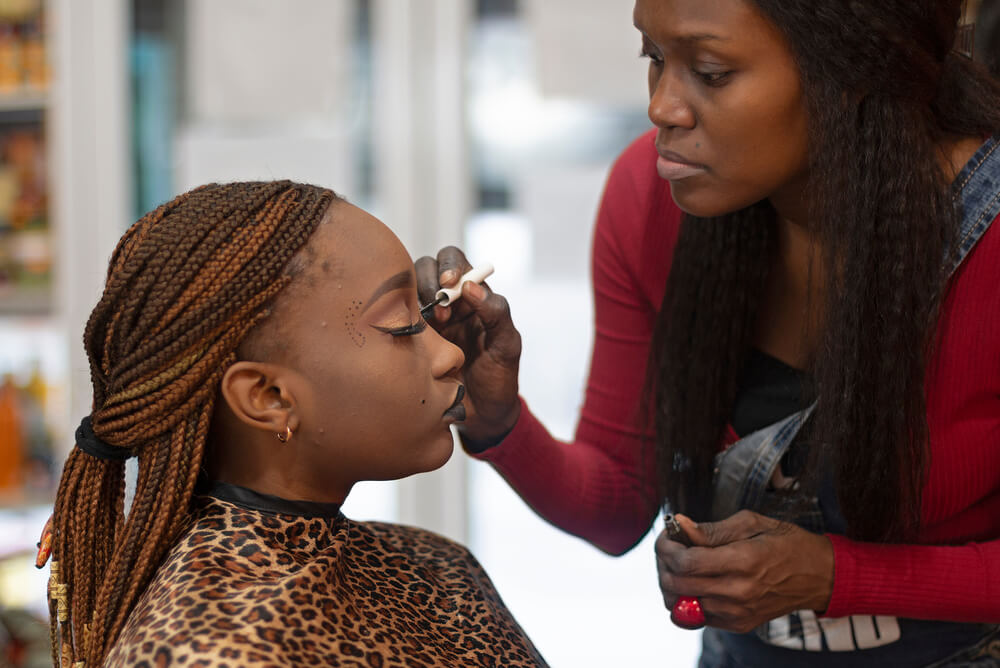 Additional types of cover your creative business may consider
Depending on the size of your business and how much you want to protect it, you may also consider taking out the following:
| | |
| --- | --- |
| Building insurance | Can help cover costs if a permanently fixed structure needs to be replaced or repaired. |
| Business interruption insurance | This can assist with costs if your business suffers income loss as a result of an insurable event such as a natural disaster or theft. |
| Cyber liability insurance | If your business is the victim of a data breach or cyber issue, this level of cover can assist. |
| Electronic equipment insurance | A type of cover that can cover costs should any electronic equipment within your business need repairs or a replacement. |
| Employee dishonesty insurance | If an employee's dishonesty causes financial loss to your business, this level of cover can help. |
| Machinery breakdown insurance | Do you rely on any machines to do your job? If so, this type of cover helps repair or replace them if they break down. |
| Money insurance | Can offer assistance if money is stolen directly from your business or if it's been stolen in transit from one location to another. |
| Tax audit insurance | Tax audits against your business can be expensive and this type of insurance helps you with costs incurred in responding to ATO audits. |
| Transit insurance | If you regularly transport goods between various locations, this level of cover helps if items become damaged or stolen in the process. |
Let us help you find business insurance today!
Are you looking for a quote or ready to purchase insurance for your business? We can help!
Our business insurance comparison service can be accessed online right now and allows you to assess policies, their features, prices and more, all in one place. Whether you're a hairdresser, artist, makeup artist or another type of professional, simply answer a few questions about your business to see what's available.
Our service will even show you some common types of insurance policies that others in your profession purchase. The best part is this quotation service is free to use.
It pays to compare, so what are you waiting for?